Romikianta Sneed, directora de Martin Luther King Jr. Learning Center ha sido testigo de los increíbles talentos de sus estudiantes en el sur de Dallas, desde como cantan durante el recreo hasta como brillan durante los concursos de talentos.
Sneed está emocionada ya que, a partir del próximo año escolar, el plantel ofrecerá estudios con énfasis en las artes. Aún queda pendiente que la Junta Escolar apruebe el cambio de nombre de la escuela, para convertirse en Dr. Martin Luther King Jr. Arts Academy.
"Tenemos mucho talento y creatividad en la comunidad del sur de Dallas", indicó Sneed. "Sabemos que nuestros estudiantes van a prosperar en entornos donde se les aliente a expresar su creatividad y a realizar sus sueños".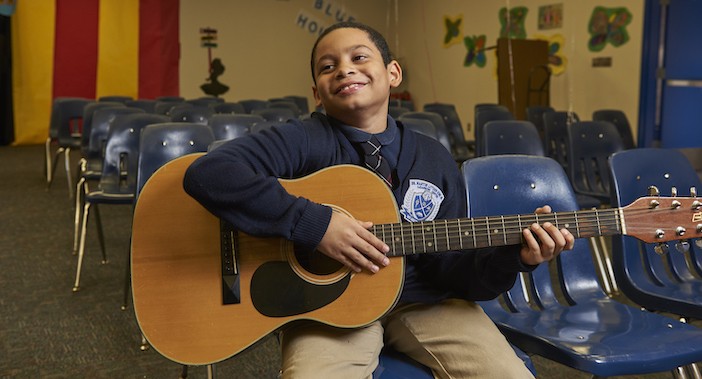 La Oficina de Transformación e Innovación, el Departamento de Bellas Artes y la Oficina de Liderazgo Escolar están trabajando en conjunto para inaugurar el plantel como escuela de transformación, un plantel de inscripción abierta diseñado en torno a un modelo de instrucción innovador.
Los estudiantes que viven actualmente en la zona de asistencia de MLK Jr. recibirán prioridad de admisión. Los estudiantes actuales de MLK Jr. podrán seguir asistiendo a la escuela.
"Esta escuela abrirá el camino a Booker T. Washington o a alguno de los excelentes programas de bellas artes en nuestras preparatorias", explicó Angie Gaylord, jefa adjunta de Transformación e Innovación de Dallas ISD. "Esto brindará una excelente oportunidad para la bella comunidad del sur de Dallas."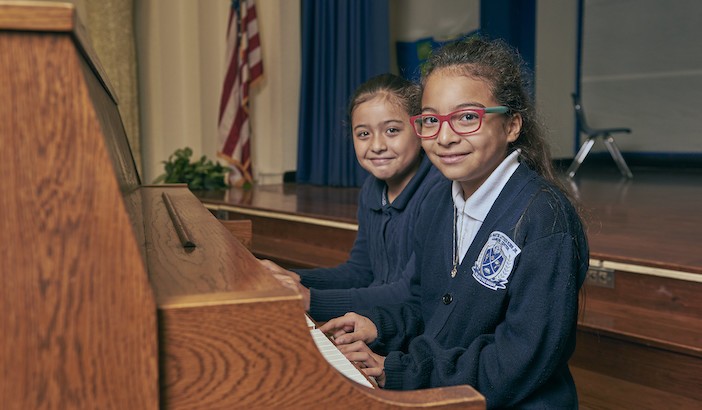 Las clases en MLK Jr. incluirán: piano, baile, música vocal y artes visuales y serán impartidas por maestros calificados en instrucción académicas y de artes. La escuela abrirá para estudiantes desde prekínder hasta quinto grado en el año escolar 2020-2021, y cada año agregará un grado escolar hasta llegar a 8º grado.
Los alumnos empezarán su día con reuniones en un círculo didáctico que incluirá temas sociales y emocionales y desayuno en los salones, seguido de programas académicos y de enriquecimiento en las artes hasta las 5:15 p.m.
Los estudiantes de MLK serán asesorados por la escuela de artes asociada, Booker T. Washington High School for the Performing and Visual Arts. El personal escolar y los estudiantes de ambos planteles compartirán oportunidades de aprendizaje y colaborarán en el plan de estudios y experiencias de aprendizaje en el campo.
El convertirse en una escuela de transformación con énfasis en las artes es la más reciente de buenas noticias para el plantel. Como parte de la iniciativa Accelerating Campus Excellence, MLK Jr. Learning Center ha logrado un crecimiento académico increíble, mejorando su calificación de una "F" a una "B".
"Cosas increíbles están sucediendo en MLK", dijo Sneed. "Y, creemos que lo mejor aún está por venir."
Las familias pueden informarse más sobre lo nuevo que se ofrecerá en Dr. Martin Luther King Jr. Arts Academy al asistir a Descubre Dallas ISD el sábado, 2 de noviembre 2, de 9 a.m. a 1 p.m., en W.H. Adamson High School.