Nancy Lieberman Charities selected two Dallas ISD campuses as recipients of the foundation's Dream Court™ program.
Teamed up with Toyota and the Dallas Police Department, Nancy Lieberman Charities this week unveiled the two Dream Courts, at Stevens Park Elementary School and Jesús Moroles Expressive Arts Vanguard.
The goal of the Dream Court program is to build multipurpose play spaces that provide children in economically disadvantaged communities a safe area to play basketball, participate in free basketball clinics, interact socially, and learn important lessons about teamwork and good sportsmanship.
Nancy Lieberman—a basketball Hall of Famer, two-time Olympian, first–ever female BIG3 head coach, second female NBA assisting coach, and philanthropic leader— moved to West Dallas in her early 20s. Her foundation has built over 90 Dream Courts in multiple cities across the country, more than 15 of them in Dallas.
"We want to be where we are most needed," she said. "Toyota has done such an incredible job of working with the community. This is where we'd like to be. When we met with Mayor Johnson, he wanted to do something with Toyota here, in West Dallas. Everything we do is collaborative, and we just want to make sure that we're doing the right thing for the right people at the right time. And Toyota is my teammate."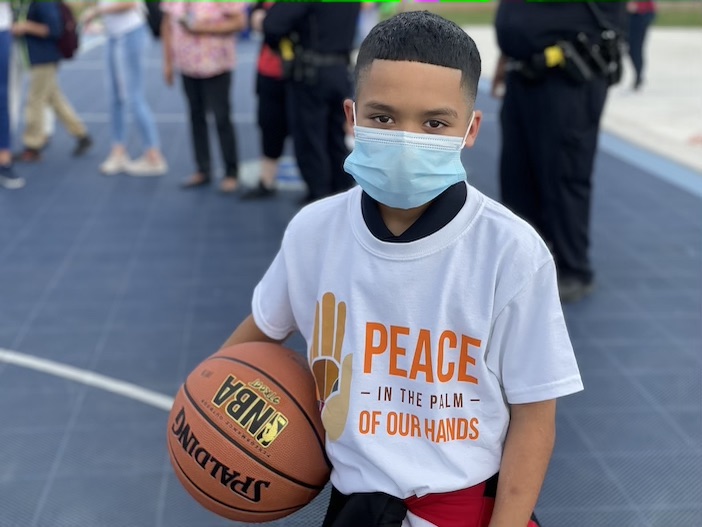 Lieberman visited Moroles Expressive Arts Vanguard on Wednesday to unveil the court. Dallas Police officers, teachers and several students attended the ceremony. Robyn Johnston, manager of social innovation at Toyota was among the attendees.
Toyota already partners with Dallas ISD to support the West Dallas community in many ways, including through a collaboration to build a STEM-focused campus in the area.
"We wanted to partner with the West Dallas community to provide these opportunities, whether they're grants to teachers, whether they're grants to residents or grants for schools for them to be able to build playgrounds and courts," Johnston said. "It's about providing access and promoting a safe place to live, a safe place to work and a safe place to play. That's our commitment to the West Dallas community, to provide education, opportunities and pathways. And we're excited to be here."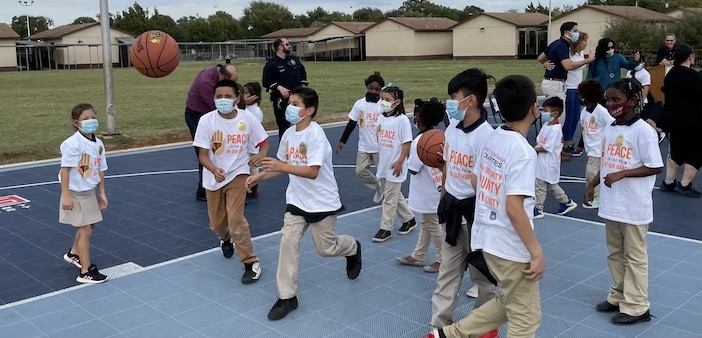 Moroles Principal Marissa Tavallaee thanked Toyota and the Nancy Lieberman Charities for their contributions. After the ceremony, she asked her students to shoot hoops on the new court, for the very first time.
"When the Nancy Lieberman Charities reached out and told me that they were going to install the Dream Court, I was so excited because one of our goals is to promote sports and athletics," Tavallaee said. "We're a Pre-K-through-8th campus and we would really love to increase the sports at our school. I thought that this was a great opportunity to promote being active and active in the community."
Stevens Park Principal Roberto Gonzalez shared his appreciation as well.
"Thank you for this incredible opportunity," Gonzalez said. "I don't have the words to express my gratitude and appreciation today."