As part of the ongoing Hispanic Heritage Month celebrations, the Consulate General of Mexico in Dallas donated 60 collections of Mexican textbooks to be displayed at school libraries and Dallas ISD's Margaret and Gilbert Herrera Intake Center. Each set contains books on every core subject for grades one through six.
In a joint ceremony with the district's Parent Advocacy, Family and Community Engagement, Bilingual and Dual Language departments, and the intake center, Francisco de la Torre, Consul General of Mexico in Dallas, highlighted the importance of languages as working tools for future students.
"Dallas ISD is a key and permanent ally of the Mexican Consulate. With this donation, we want to contribute to the work of one of the largest bilingual school districts in the country," said the consul.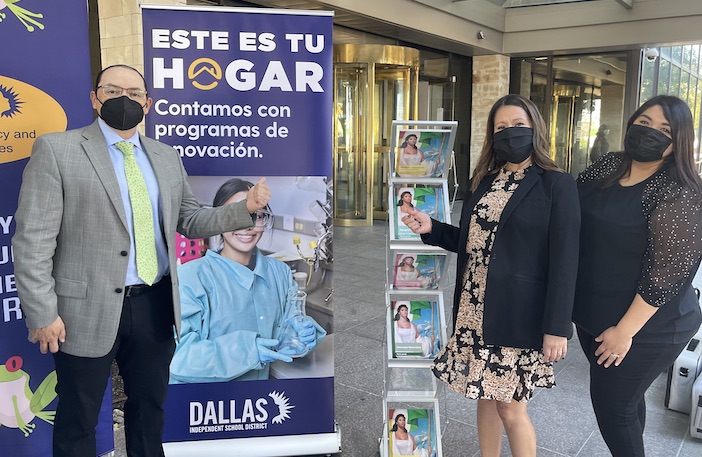 The intake center is the first stop for many Spanish-speaking families from Mexico, Central America, and Latin America when they arrive in the district. "We want families who come to us to feel welcome and have access to books in their language during the enrollment process," said Ileana Gómez, Manager at the district's Bilingual and Dual Language Department.
These collections will help highlight the relevance of language and culture to the district's racial equity efforts and provide campus libraries with original Spanish-language consultation materials.