Planting a seed of future growth and success was a common theme at the annual Superintendent's Scholarship Ceremony and Reception on Tuesday.
The event, which honored 66 of Dallas Independent School District's best and brightest academic achievers in this year's class of graduates, was emceed by Barack Obama Male Leadership Academy Junior Taylon Owens and Esther Berrera, a senior at A. Maceo Smith New Tech High School. Scholarship winners and their families were joined by Superintendent Dr. Michael Hinojosa, Dallas ISD trustees, district officials, counselors and administrators to acknowledge and congratulate the night's award winners. In total, the students received nearly $200,000 in district scholarship money.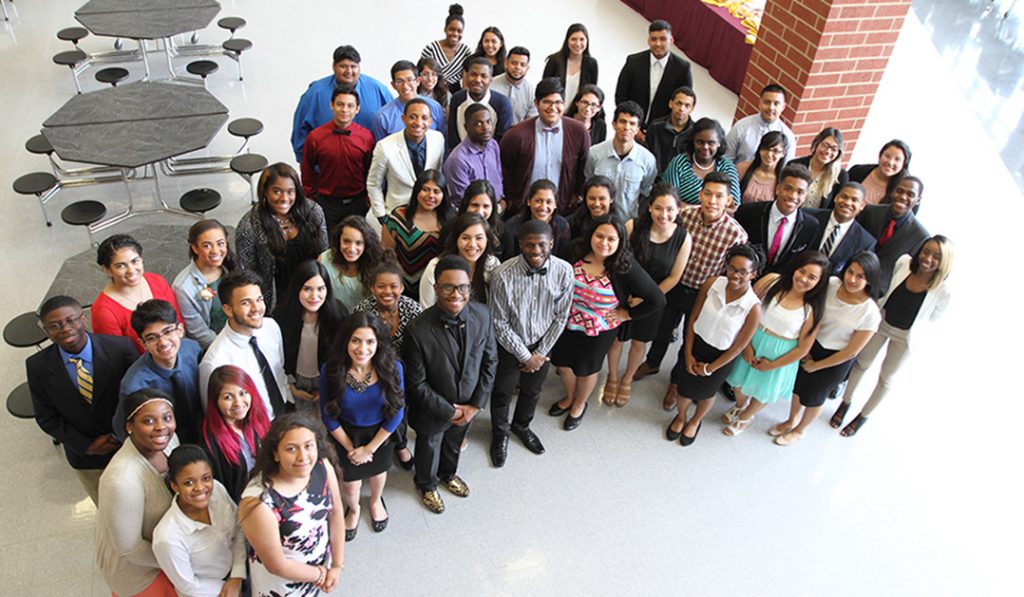 Eric Cowan, Dallas ISD School Board President, opened the ceremony with a word of advice to students.
"Your future is in your hands," Cowan said. "Look at this scholarship as seed money, money we are investing in you and your future. So take this money and grow it into a future, a career, and a life you are proud to lead."
Cowan was followed by 2015 Dallas ISD Counselor of the Year Tamara Singleton, now an assistant principal at W.A. Blair Elementary School. Singleton reminded students "success is not about the money you make but the difference you make in somebody's life," which were words she shared from First Lady of the United States Michelle Obama.
Hinojosa gave credit to the parents, community and staff who've supported schools and students en route to successful outcomes such as the receipt of scholarship awards and graduation.
"This is a great time of year when you get to celebrate the accomplishments of outstanding students and staff," Hinojosa told the Superintendent's Scholars. "A lot of people use the word scholars, but you really are scholars, and you've earned it every day and every year. You wouldn't have been awarded this scholarship if you had not proven yourselves over time. This is an important title and you need to be proud of it and one day pay it forward to students like yourself."
Of the recipients, 62 were awarded the Superintendent's Scholarship worth $2,500 per student. The scholarship is awarded based on character, academic achievement and community service.
Justin F. Kimball's Breyelle Bradley, Irma Rangel's Tramondranique Hawkins and Hillcrest's Melissa Saucedo each received $10,000 scholarships funded by a donation from the Sulentic Family Foundation. The $10,000 scholarship recipients were selected based on academic achievement, letters of recommendation and financial need.
School of Science and Engineering's Cecile LeClerc was awarded the Jose "Joe" May Scholarship worth $2,000 in honor of the late Dallas ISD Trustee Jose "Joe" May. The scholarship is given to the Superintendent's Scholar with the highest grade point average.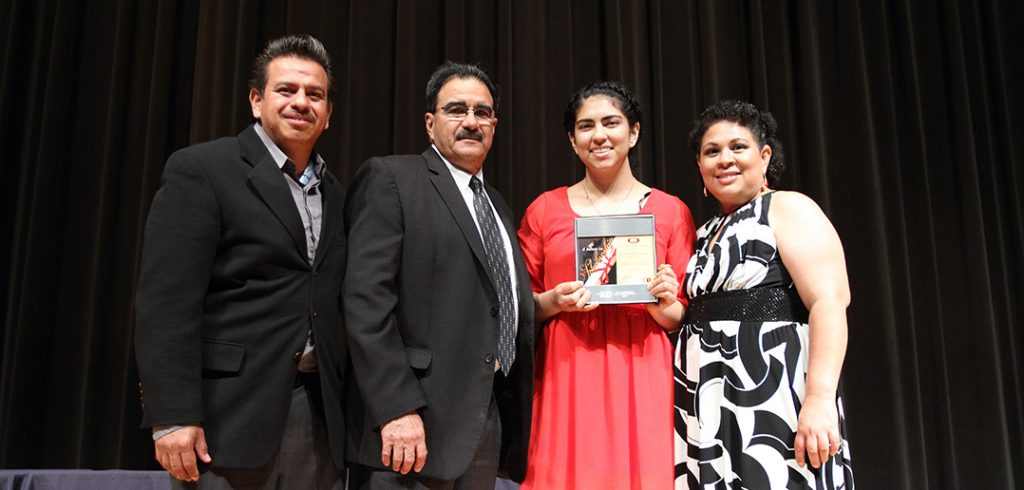 Kaitlyn Contreras, a Dallas ISD student-athlete at North Dallas High School, was awarded the Eric Louis Brown Scholarship established in honor of a David W. Carter student-athlete who passed away following a football practice session. The Eric Louis Brown Scholarship is worth $5,000.
Students at the evening's scholarship ceremony cumulatively received more than $190,000 in scholarships.