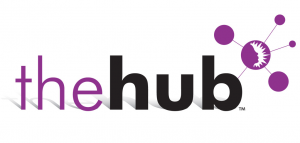 Hub (sustantivo). Centro de actividad ó interés; un punto de atención. The Hub es el centro alrededor del que todo gira. The Hub, al igual que la comunicación, conecta a los individuos con la gente, lugares, y asuntos de interés. En el Dallas ISD tenemos un deseo profundo de comunicarnos de manera eficaz con los padres, estudiantes, personal y miembros de la comunidad de una forma que genere respeto y promueva un interés positivo y participación.
Los padres esperan más. El personal espera más. Los miembros de la comunidad esperan más. Y los escuchamos. El departamento de Comunicaciones del Dallas ISD está pensando diferente, actuando con valor y re-evaluando cómo se transmite la información. Y tenemos una solución – The Hub.
El equipo de comunicaciones del Dallas ISD lanza The Hub – una sola parada para conectar a los lectores con la gente, los lugares, y perspectivas del Dallas ISD. ¿Qué es lo que les espera a los lectores cuando visiten The Hub?
En Headlines, los lectores encontrarán las noticias actualizadas al minuto.
En "News Briefs" se incluirán anuncios importantes de las escuelas, eventos y actividades del distrito, incluyendo videos.
"Nota Escolar" brindará la información más reciente en español.
En "Inside Dallas ISD" conocerán a fondo a los estudiantes, personal, y miembros de la comunidad que hacen la diferencia en la vida de nuestros estudiantes.
"See It Again" dará a nuestros visitantes la oportunidad de leer información de interés que fue publicada anteriormente.
Finalmente, "Tidbits" ofrece información que creemos nuestros lectores encontrarán interesante.
Los lectores de The Hub, pueden verificar la más reciente información a través de la cuenta Twitter del distrito y descargar la aplicación móvil, todo como parte de nuestro compromiso de hacer que The Hub sea la única fuente de información que nuestros lectores necesiten para mantenerse informados de lo que ocurre en el Dallas ISD.
El personal de comunicaciones está comprometido a incrementar la transparencia y ofrecerles a nuestros lectores las noticias de último momento- aún cuando la información no sea agradable ó sea controversial. Francamente, buscamos que este sea la fuente principal de noticias del Distrito Independiente Escolar de Dallas para los padres, estudiantes, vecinos, y la comunidad en general.