North Dallas High School (NDHS) celebrated its 100th year of educating Dallas ISD students with a daylong commemoration, Saturday.
The event began with a ribbon-cutting program, followed by student-led tours showcasing Bond 2015 renovations and additions.
"Each day, we strive to live our campus motto 'one vision, one team, one win,'" said Katherine Eska NDHS principal and 2021-22 Dallas ISD Principal of the Year. "And this morning, we have the unique privilege to celebrate how, over the course of 100 years we have brought this to life. North Dallas has a rich tradition as a foundational pillar of the community. The history of our alumni reads like the history of Dallas and we represent the city and its legacy."
The event celebrated several notable guests, including a centenarian alumna and member of the class of 1936, to celebrate the oldest high school in city history. Among the speakers were Joe Carreón, Dallas ISD trustee serving District 8, Dallas ISD Superintendent Dr. Stephanie Elizalde and Chief of School Leadership Tiffany Huitt.
"In 1922, you could get a gallon of gas for 25 cents, the iconic Ford Model T was the best-selling vehicle in America, costing between $300 and $500. Eggs were 35 cents a dozen, the 20's were still roaring and a cup of coffee was 2 cents," Dr. Elizalde said. "A lot has changed, but one thing remains. This school has been serving students and preparing the leaders in our community since its inception and will continue to do so."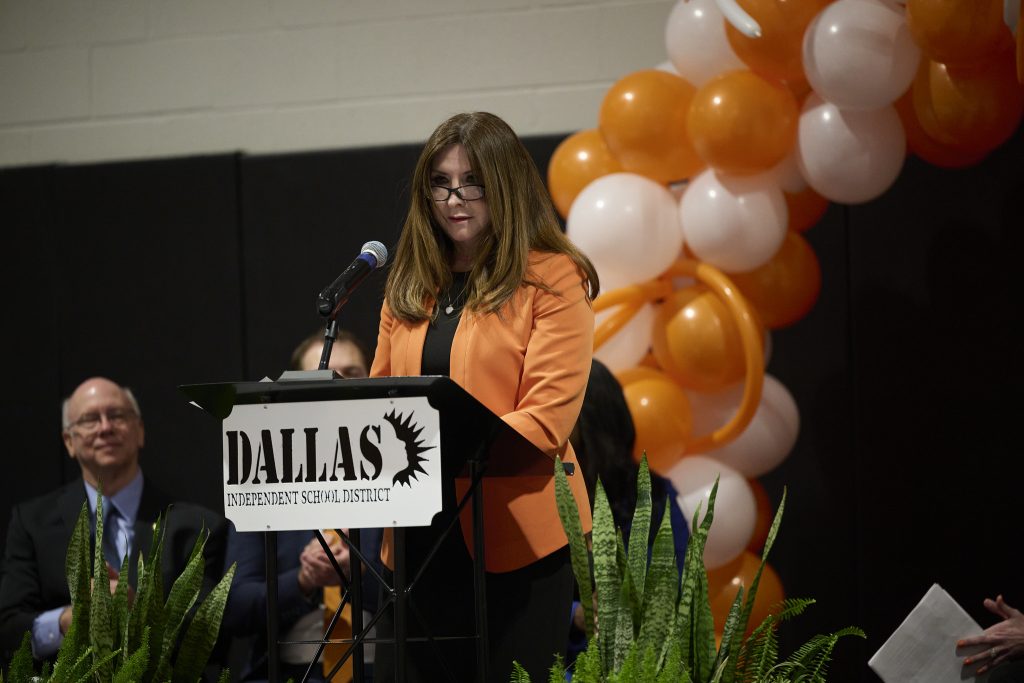 Built in 1922, North Dallas High School is one of the oldest standing high school buildings in the city of Dallas. As part of the 2015 Bond, the historic campus received a $46.5 million update and expansion. The projects included a new competition gymnasium and storm shelter, renovations to public spaces, corridors, and classrooms, reconfiguration of the kitchen and cafeteria space, and renovation of the science labs and administrative offices, among others.
"I want to express my gratitude for the people of Dallas because through their approval of the bond, we were able to see the additions and improvements we were able to make to this campus," Carreón said. "Thank you to the voters of Dallas, who continue to invest in Dallas ISD."
NDHS is home to many famous alumni, including:
Class of 1926 — Fred "Tex" Avery, creator of Bugs Bunny, Daffy Duck and Droopy
Class of 1934 — Lee A. McShan Jr., well-known civic leader and former president of the Dallas School Board
Class of 1941 — William Erwin "Tex" Henson, renowned cartoonist who helped develop Alvin and the Chipmunks
Class of 1942 — Judge Barefoot Sanders, U.S. District Judge who oversaw the desegregation of Dallas public schools