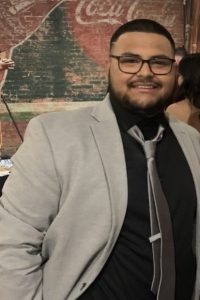 At W.W. Samuel High School, Mario Flores is known by classmates and staff to have a vivid imagination, developing characters and writing scripts. A hobby has turned into a passion that he plans to pursue as a film major at the University of Texas at Arlington next fall.
"Growing up I didn't have cable, all we had were DVD movies, so I would sit there and watch a lot of movies," Mario said. "My love for movies grew from there."
Mario lists among his favorite movies "Blood In Blood Out," "Kill Bill," and "Pulp Fiction."
One of the reasons Mario is even able to consider going to college is the AVID (Advancement Via Individual Determination) program at Samuell. Mario has been a part of the program since his sophomore year. He credits AVID with helping him become more organized, apply for scholarships, and chart a realistic course for life after high school. He is proud that he has been able to overcome so many obstacles, and is well on his way to achieving his goals.
"There are students who think they're not going to be able to make it to college just because of their situation," he said. "I want to be an example to show there's no obstacle you can't overcome. You can get that degree."
Mario has not only thrived academically, but he has found ways to serve others through food donations, toy donations at children's hospitals, and other forms of community service.
"Mario's personality and smile have continued to shine through, even in the midst of hard circumstances," said Stephainie Gossett, one of Mario's AVID teachers.