Champions for children, each in their unique fashion, these nine educators demonstrate the characteristics of knowledge, caring, devotion and professionalism that define the word "teacher."
One from each category will be named Dallas ISD Teacher of the Year in a televised announcement on May 3. Tune in to WFAA Good Morning Texas from 9–10 a.m. on May 3 to cheer for the winners, each of whom will be presented with a cash award by the district's Teacher of the Year award sponsor, Central Market. Deputy Superintendent Susana Cordova on May 3 will also highlight the finalists and Teacher of the Year process on Good Morning Texas on NBC DFW during the 11:30 a.m.–12 p.m. time slot.
Choice / Magnet Finalists (All-Levels)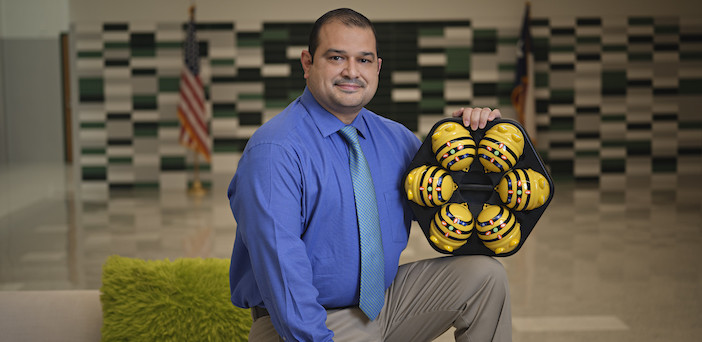 Peter Morrissey – Alex Sanger Preparatory School
Peter Morrissey, a 17-year educator in Dallas, teaches general education and English as a Second Language at Alex Sanger Preparatory School. A graduate of Texas State University, he works with teachers and the community to ensure that his campus provides a variety of co-curricular and extracurricular activities for all students. Mr. Morrissey's commitment has led to a boost in campus morale, campus achievement, and campus facilities, said Principal Hector Martinez. "As the student activities coordinator, he has increased the number of students and teachers participating in school clubs, UIL activities, and after school enrichment. Mr. Morrissey mentors teachers to new education, teachers new to the campus, and student interns. He has led by example and can be depended on to go beyond the call of duty." His most important impact, however, has been in his kindergarten classroom, the principal said. "His approach to making his students feel loved and accepted is felt even through the computer screen… His students' achievements go beyond grade level and beyond the four walls of his classroom."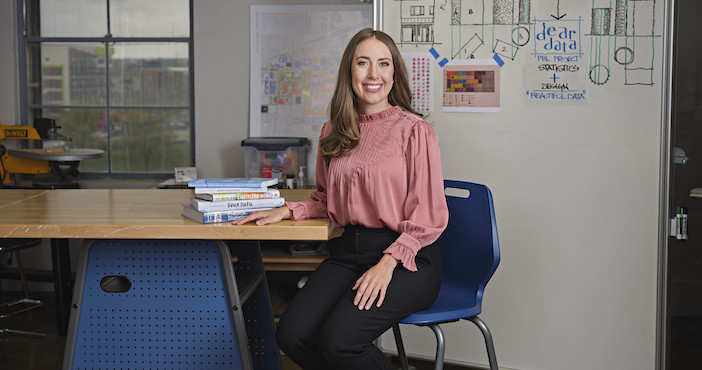 Mary Nunley – CityLab High School
A campus lead teacher and founding math teacher at CityLab High School, Mary Nunley excels as both a classroom teacher and teacher-leader. According to her principal Lynn Smith, Mary is a master at building positive relationships with colleagues and students, a talent that has earned her the trust of 100% of stakeholders on the downtown campus. She entered the teaching profession as a 2012 DFW Teach For America corps member following graduation from Lehigh University and has since earned both a Master's in Education with a STEM focus from Southern Methodist University and a Master's in Educational Leadership from the University of North Texas as a member of The Future STEM Leaders Academy. While she enjoys supporting the learning and teaching of her peers through collaboration and feedback, her favorite time of day is the time she spends in the classroom engaging her 12th grade statistics students using a project-based learning model.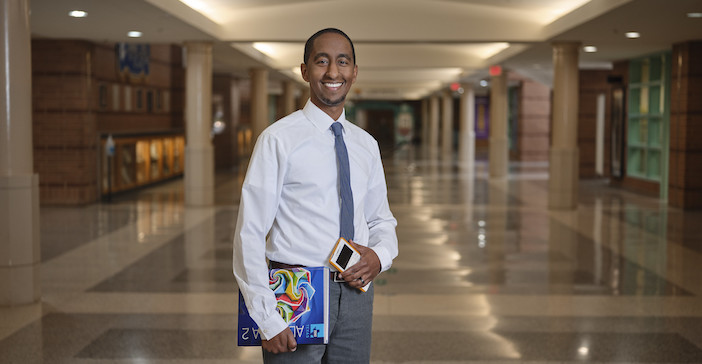 Yonathan Tadesse – Judge Barefoot Sanders Law Magnet at Townview Center
Yonathan Tadesse, who teaches algebra and college transition to 10th and 11th graders at Judge Barefoot Sanders Law Magnet, has been a pioneer in many new campus and district initiatives, serving as math chair and leading the first Link Crew program, which aims to increase attendance, decrease discipline referrals and improve academic performance. A 2014 graduate of Emory University, he tutored in Atlanta public schools throughout college and experienced firsthand the need for more Black male math teachers. Upon graduation, he became a Teach For America corps member and taught math for five years at W.W. Samuell High School, helping contribute to significant academic gains for students.
Garet Feimster, principal at Sanders Law Magnet, describes Mr. Tadesse as "the most well-rounded educator I have ever been around. … He is a driven, well-organized teacher-leader who intentionally inspires relationships with his students."
Elementary (PK-5)
Jose Armendariz – John J. Pershing Elementary School
Jose Armendariz worked for three years at the U.S. Consulate before deciding to become a teacher to continue his family's legacy in education. After receiving his Master's in Business Administration from the University of Texas at El Paso, he began his career in Dallas ISD as a bilingual teacher in 2004, through the Alternative Certification Program at John J. Pershing Elementary. Now with more than 17 years at Pershing, Mr. Armendariz has had an impact in almost every teaching assignment at the campus. Since 2016, he has been a member of the Bilingual ESL Cadre, an extension of Dallas ISD's Bilingual ESL department. He has been showcased on Univision via the TV Educational Show Unimás, and partnered with his campus leaders to re-establish the Pershing Lions PTA. Principal Lourdes Morales-Figueroa describes Mr. Armendariz as an exceptional teacher, whose "contributions to our school community have been remarkable." She credits him with increasing students' self-esteem and interest in learning, saying, "He provides them a nurturing environment and includes parents as crucial team members in their student's education."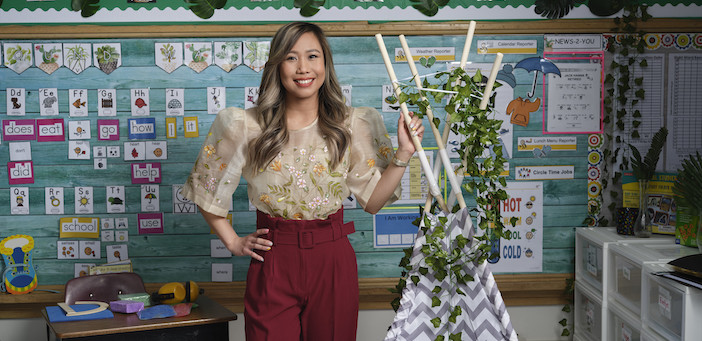 Maria Sarmiento – Nancy Cochran Elementary School
Maria "Elysa" Enriquez Sarmiento, born in Manila, Philippines, to a family of educators, completed her bachelor's degree in psychology in her home country before moving to the U.S. She worked as a paraeducator with 3rd to 5th graders in Hayward, California, for almost two years before relocating to Dallas as an autism behavior technician at a non-profit health services provider. Joining Dallas ISD in 2016 as a student teacher at Martinez Learning Center in West Dallas, she earned an alternative teaching certificate and served as her school's special education lead teacher and chairperson for three academic years. After acquiring her master's degree in special education through Lamar University, she is now charged with a Functional Living Skills unit at Nancy Cochran Elementary School. Cassell Gray, assistant principal at Cochran Elementary, says Ms. Sarmiento is "dedicated to the success of all students," advocating for them all and not allowing their disabilities to hinder their learning. "Ms. Sarmiento is the epitome of what every teacher should be."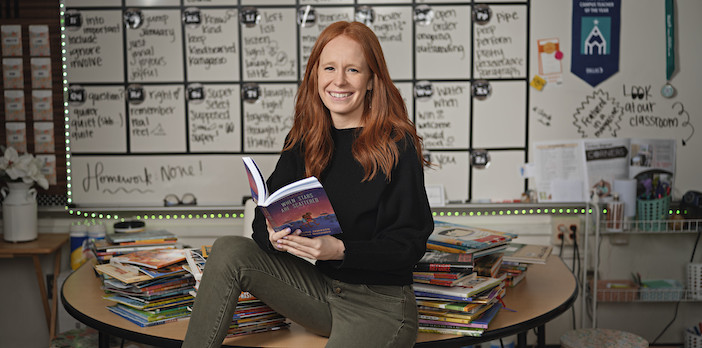 Katelyn Sokol – Stevens Park Elementary School
Katie Sokol is passionate about literacy education and bridging the literacy gap that exists between affluent and low-income students. Ms. Sokol, who teaches fifth grade at Stevens Park Elementary has dedicated her career to delivering high-quality reading and writing instruction to students who are reading below grade level. She holds a Bachelor of Elementary Education from Arizona State University, a Master of Education with a focus on ESL Education from Southern Methodist University, and a Master of Arts from the Reading Specialist program at Columbia University. Principal Roberto Gonzalez says Ms. Sokol's whole approach to teaching involves finding and using students' unique strengths to overcome their struggles and develop a positive self-concept. She says she loves working in West Dallas and Oak Cliff neighborhoods and has long-term plans to stay in the community to make a lasting impact on the children, their families, and their overall literacy skills.
Secondary (6-12)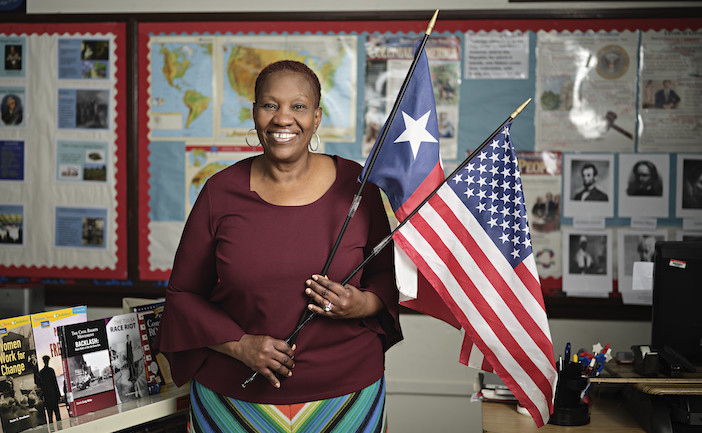 Seneca Denman – Boude Storey Middle School
Seneca Denman was raised in a small rural town in East Texas with six sisters and six brothers and learned early the importance of sharing, taking turns, being patient, and that her parents didn't play when it came to education. Shaped by those early lessons, today, she serves as social studies teacher and department chair at Boude Storey Middle School, where she draws praise from her principal and colleagues as a campus role model who seeks not only to prepare her students but also to collaborate with and support her peers. Ms. Denman holds a Bachelor's degree in Physical Education and History from Paul Quinn College and a Master's degree in Education Administration with a principal certification from Lamar University. Her classes consistently earn double-digit gains on local and state assessments. A TEI and TIA distinguished teacher who is dedicated to the middle grades, Ms. Denman's greatest joy is seeing former students all grown up and leading successful lives.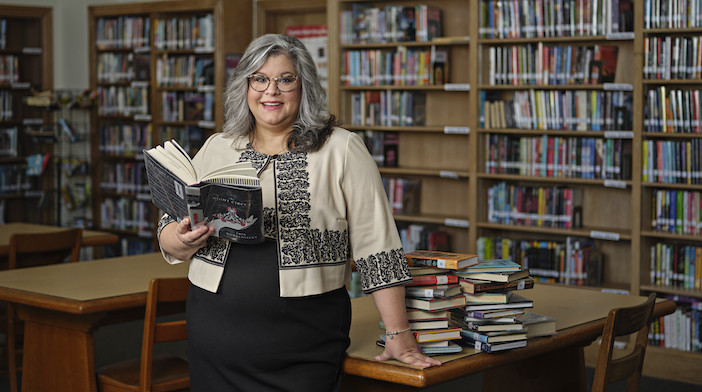 Rachel Reese – Alex W. Spence Middle School and TAG Academy
Instructional Lead Teacher for English at Alex W. Spence Middle School and TAG Academy, Rachel Reese is proud to share with anyone who asks that she is a 26-year veteran of Dallas ISD who has devoted her entire career to working with middle school students. She currently teaches eighth grade reading/language arts at Spence and serves as chair of the English Language Arts Department. Ms. Reese earned an Associate of Arts degree at Paris Junior College and a Bachelor of Arts in journalism at Texas Tech University. After launching her career as an elective teacher for the school newspaper and yearbook at Fred F. Florence Middle School, she discovered her true passion for improving students' reading abilities. A leader in her field, Ms. Reese is a distinguished teacher, LPAC chairperson and campus TEI expert who has gained the reputation of a tireless advocate for improved reading language arts instruction across the district, with a special interest in serving the middle grades.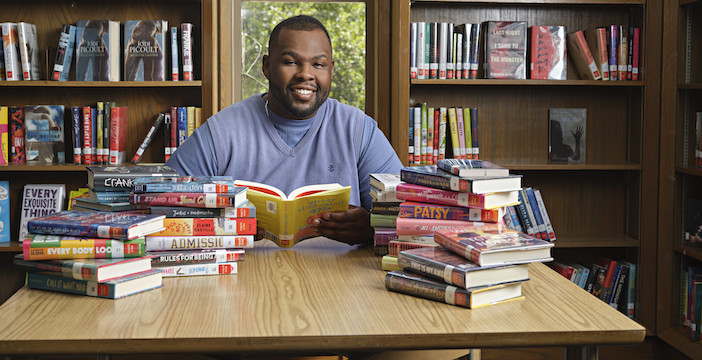 Aaron Stewart – Skyline High School
Los Angeles native and alumni of D.W. Carter High School Aaron Stewart teaches English I at Skyline High School. At Carter, Stewart became a stand-out football player and member of the school choir and National Honor Society. It was also at Carter that he became a founding member of the student mentoring program, Fostering Underclassmen To Utilize and Respect Education, perhaps foreshadowing his future career calling. Following graduation from the University of North Texas, Mr. Stewart's desire to teach students from backgrounds similar to his own led him to Skyline High School, where his history as a poor, fatherless, Black student allowed him to easily connect with those from similar circumstances. Inspired by the recognition that past teachers, coaches, and mentors exposed him to possibilities that were once hidden, he has made his life's mission revealing to students the possibilities beyond what they can see, using knowledge and education as a guiding compass.