The Dallas ISD Board of Trustees unanimously appointed Alan King–the well-respected education leader who at one point served as Dallas ISD interim superintendent–as the district's interim chief internal auditor.
King's appointment follows this month's resignation of auditor Steve Martin.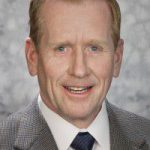 In addition to his time as Dallas ISD interim superintendent, King's resume includes serving as Dallas ISD chief financial officer and chief of staff. When residents voted in 2017 to dissolve Dallas County Schools–the taxpayer-funded agency that Dallas ISD contracted with to bus students–King was hired to successfully oversee the dissolution process.
Multiple trustees praised King's accomplished background as a perfect fit for the interim chief internal auditor position, where he will ensure the district and board remain committed to the highest standards and practices in procurement and contracting. The chief internal auditor position reports solely to the board of trustees.