More than 1,500 alumni, current students and neighbors of South Oak Cliff High School joined dozens of district and elected officials for Saturday's ribbon-cutting held to celebrate the formal opening of the renovated campus.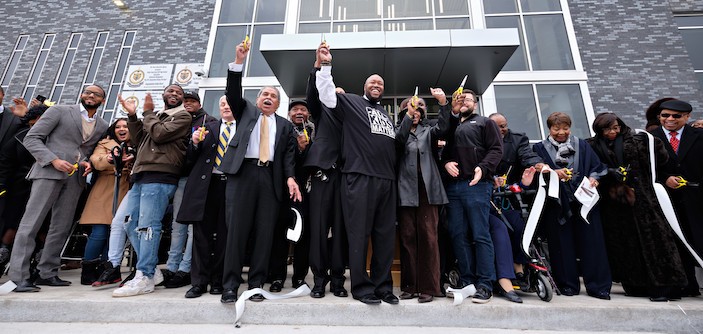 Gold and white outfits emblazoned with the well-known SOC initials were everywhere as supporters greeted former faculty and classmates, took selfies with the storied golden bear in the school lobby, and wandered the halls to gaze at the dozens of athletic trophies and reminisce about their years at the school, originally constructed in 1949.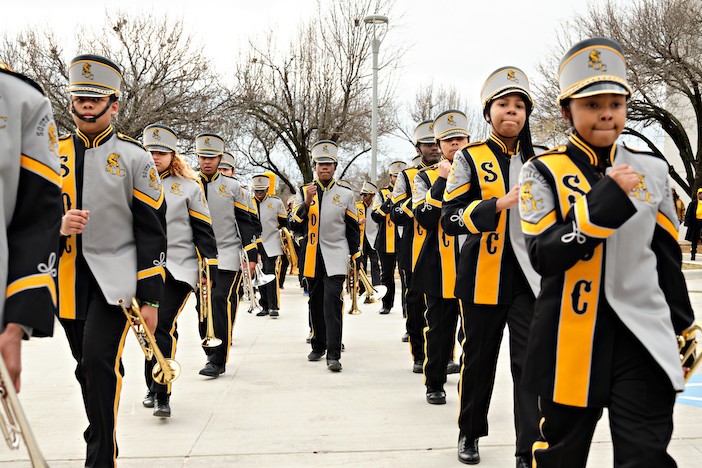 The day began with a march from Village Fair, the facility where faculty and students were housed for more than a year during the campus' $52 million renovation. After the march, alumni from the 1950s forward braved 40-degree temperatures, drizzle and snow flurries to witness the ribbon-cutting before pouring into the school's new competition gym for a program featuring remarks by District 5 Trustee Maxie Johnson and Superintendent Hinojosa, a throng of district and elected officials, alumni and students, and performances by the school choir and band.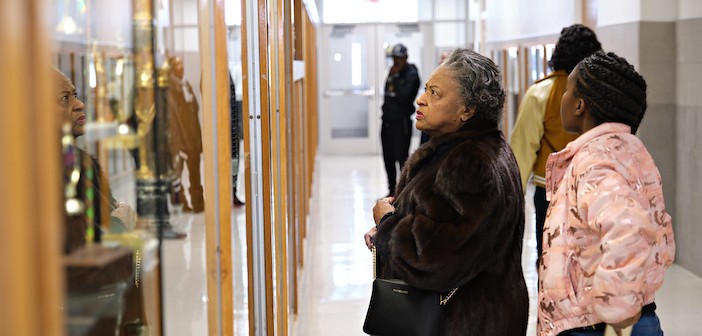 Among the improvements funded by the 2015 bond program, SOC received a 2,000-seat competition gym/storm shelter, new administrative offices, an expanded cafeteria, remodeled weight and locker rooms, new roofing, and interior and exterior renovations throughout the campus. Students and faculty returned to the new campus for classes Jan. 7.