Dallas ISD partners and volunteers have stepped up in a big way to help schools and students over the holiday season.
Here's a rundown of some of the donations and volunteer efforts.
Thanks to the College Football Playoff Foundation, qualifying educators at Thomas Jefferson High School and Walnut Hill Elementary School all received a $500 gift certificate for DonorsChoose.org and a t-shirt.
Thanks to the Cotton Bowl Foundation, all Walnut Hill, Cary and Jefferson qualifying educators and administrator received two Cotton Bowl tickets and a parking pass.
Park Cities Dads Club delivered $47,000 in gift cards to support students and families impacted by the tornado.
Thanks to the Hamon Charitable Foundation, qualifying educators from Cary Middle School (teachers, nurses, counselors and librarians) all received a $500 gift certificate for DonorsChoose.org. The total valuation of the donation was $25,000. Hamon Foundation is supporting additional school needs (musical instruments replacement valued at $50,000) at Cary/Franklin and Cary/Medrano.
Thomas Jefferson high School Alumni Associate has been a constant support system for the school. They have donated funding for laptops & gift cards for teachers.
30 Dell laptops
$300 gift cards
Texas Instruments donated 500 calculators and docking stations to Franklin, Medrano and Jefferson, valued at $36,750.
Michaels provided $30,000 in gift cards to Jefferson, Cary and Walnut Hill.
Infusing Hope provided $10,000 worth of shoes and clothes to Pleasant Grove Elementary School.
Waste Connections provided 125 bicycles to Charles Gill Elementary School.
Credit Union of Texas presented a $10,000 donation to Burnet Elementary School support social and emotional learning.
Allstate donated $40,000 to assist with tornado recovery at four schools.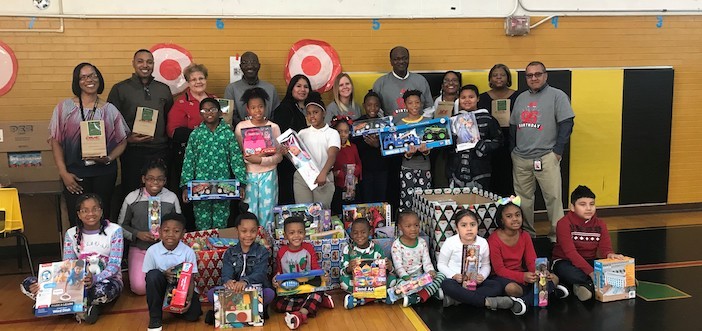 ACE Hardware brought fun and treats to staff and students at Adelle Turner Elementary School.
Following their company holiday party, Hilton employees donated more than 1,000 books to Thomas Tolbert Elementary School to provide to students for the holiday break.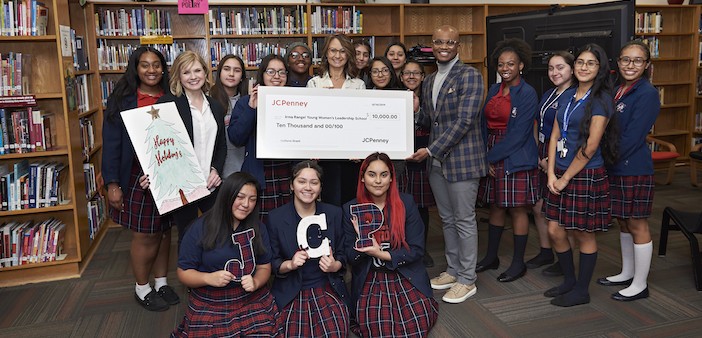 JCPenney donated $10,000 to Irma Rangel Young Women's Leadership School to stock the school's uniform closet so girls whose families are unable to afford school uniforms won't go without them.
KPMG donated take home books for students, 28 chrome books, coats and other items for students and teachers at Leonides Cigarroa Elementary School.
Love for Kids sponsored a West Dallas event, and a bus picked up 10 Pinkston High School students for an exciting afternoon full of surprises.
A generous group of Oak Cliff advocates, including Councilman Chad West, Benny Guzman, Socorro Dismore and Dallas Youth Sports Director JR Huerta, are coordinating a gift surprise for young people who may be in need. Ten students from 21 schools have been invited to the weekend event with Santa, refreshments, and other surprises.
NFL wide receiver Michael Crabtree returned to his elementary school–HI Holland at Lisbon–to donate toys to students.
KPMG donated tickets to Six Flags Holiday in the Park to various operations staff in recognition of their dedication to students and staff.
Former NBA great Jermaine O'Neal treated 40 students from Ronald McNair Elementary School to a Target shopping spree, $500 each.