From Missouri to China, Dallas ISD's P-TECH program this week hosted educational leaders from across the globe.
The district's P-TECH program provides the opportunity for students to earn up to 60 hours of tuition-free college credit–or an associate degree–while still in high school. Students also gain real world experience from industry partners. Dallas ISD is home to 18 P-TECHs, which is the most of any school district in the world.
Students can apply to attend a Dallas ISD P-TECH through Jan. 31.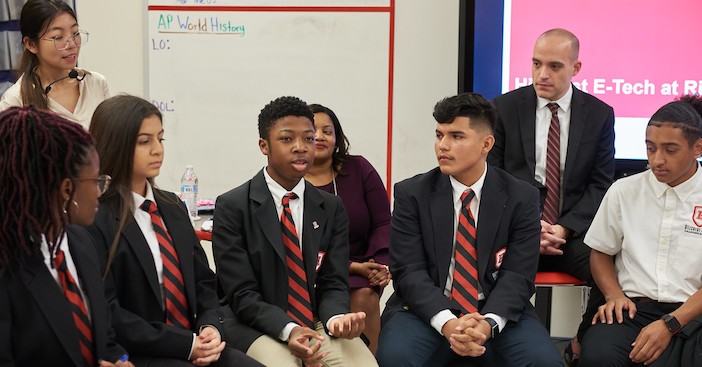 On Nov. 7, the Jiangsu International Forum for School Principals–which is comprised of about 30 principals from across China–visited Hillcrest High School's E-TECH to learn how the district has scaled the program. Region 10 hosted the delegation.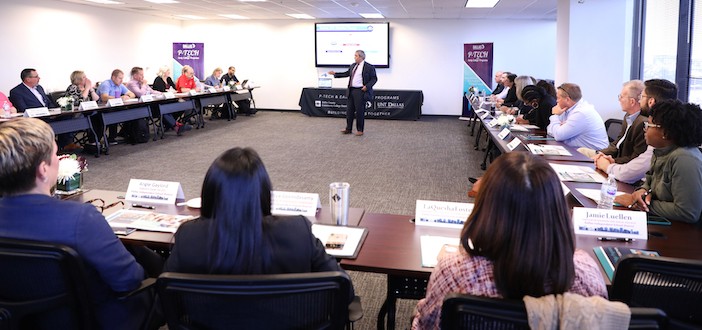 Earlier in the week on Nov. 4, a group of school district leaders from the Kansas City metropolitan area visited the Conrad High School H-TECH to learn about Dallas ISD's successful implementation of the program. The Kansas City-area principals also heard from district leaders about Dallas ISD's other fantastic choice programs and initiatives.
"The great work we are doing in Dallas ISD is not only getting attention here in the United States, but also across the world," Assistant Superintendent Usamah Rodgers said. "We are proud to showcase our district and discuss the great things happening every day here in Dallas ISD."