"Good morning C.F. Carr Elementary. Now please stand for the pledge of allegiance."
And in announcing those 13 words over the school's intercom, Chris Nielsen, executive vice president of product support and chief quality officer at Toyota North America, kicked off his service as Principal for the Day. Dallas ISD and the Dallas Regional Chamber again partnered together for the annual event that brought hundreds of business and community leaders from the private sector into Dallas ISD schools.
More than 200 volunteers accepted the opportunity to shadow Dallas ISD principals to gain an exclusive, behind-the-scenes look at the school district.
Here's a look at some of the Principals for a Day across Dallas ISD.
Sean Alexander, director of community development and service for Dallas Wings, at Cedar Crest Elementary
Eric J. Ban, managing director of Dallas County Promise at Wilmer Hutchins High School
Brooke Bailey of Junior League of Dallas at Walnut Hill Elementary School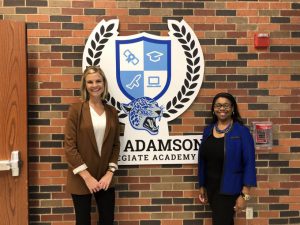 Jada Batchelder of Education Opens Doors at W.H. Adamson High SChool
Dominique Badji, forward for FC Dallas, at David Burnet Elementary School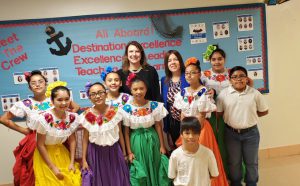 Carolyn Beebe of Frost Bank at Gabe P. Allen Charter School
Champ, Dallas Mavericks Mascot, at Cesar Chavez Learning Center
Chris Carignan of Goldman Sachs at School of Science and Engineering
Tiffany Cason, Dallas Market President of Capital One, at Solar Preparatory School for Girls
Jennifer Cho of Weber Shandwick at Casa View Elementary School
Amanda Duquette of Girl Scouts of North Texas at John Ireland Elementary School
Lacy Durham of Deloitte at Solar Preparatory School for Boys
State Representative Jessica Gonzalez at Barbara Jordan Elementary School
Kiyundra Gulley, president of Oak Cliff Chamber of Commerce, at L.K. Hall Elementary School
Judge Clay Jenkins at Eladio Martinez Learning Center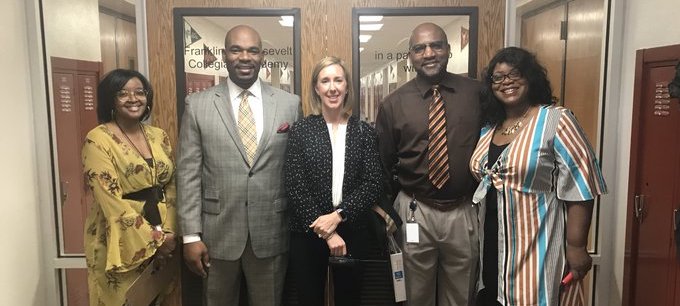 Emily Ledet of Bank of America and Amy Malone of "It Girl" Public Relations at
Roosevelt High School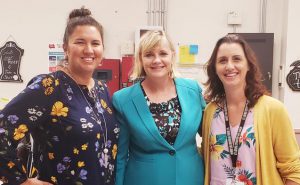 Kim Noltemy, CEO of Dallas Symphony Orchestra, at W.E. Greiner Exploratory Arts Academy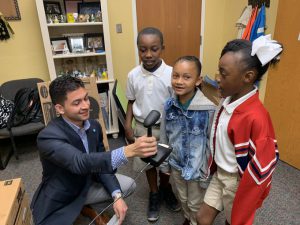 Matthew Ornstein, development with Hoque Global, at W.B. Miller Elementary School
Rick Ortiz, president of the Greater Dallas Hispanic Chamber of Commerce,
at Winnetka Elementary School
Dale Petroskey, CEO of Dallas Regional Chamber, at Alex Sanger Elementary School
Andy Stoker, senior minister at First United Methodist Church of Dallas, at
J.J. Rhoads Learning Center
Tommy Summers, president of American Mortgage Advisers, at Gilbert Cuellar Sr. Elementary School
Francisco de la Torre, Consul General of Mexico in Dallas, at Lorenzo de Zavala Elementary School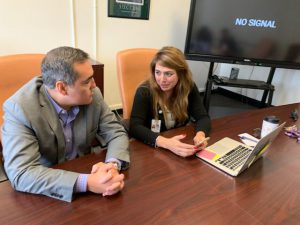 Jesse Trevino, GTS Analyst at CBRE, at Sunset High School
Demarcus Ware, former Dallas Cowboys player, at J.P. Starks Math, Science and Technology Vanguard
Debbie Young, VP of Infrastructure at CITI, at Jack Lowe Sr. Elementary School