As the captain of the girls volleyball team, Hillcrest High School senior Skyy Owens was ecstatic to see the school's newly completed competition gym when she returned from summer break.
The new gym was financed by the 2015 bond, which voters approved and is bringing $1.6 billion in facility improvements to district schools.
"Before we didn't have the right equipment or space to help us meet our full potential," Owens said. "This makes us students feel like we are worth it and matter to other people."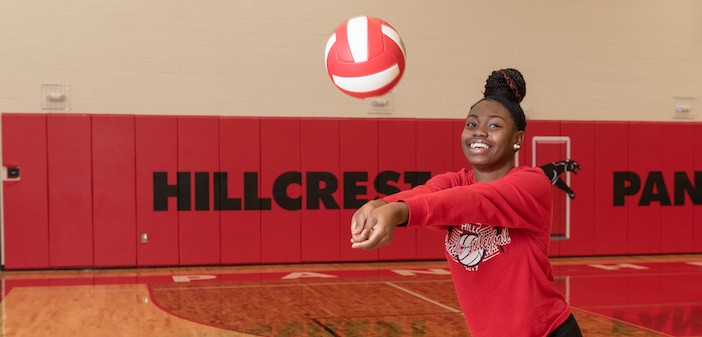 Parts of Hillcrest High School are still under construction as crews work on other campus improvements and upgrades. Hillcrest is one of 24 Dallas ISD campuses serving students while construction is underway.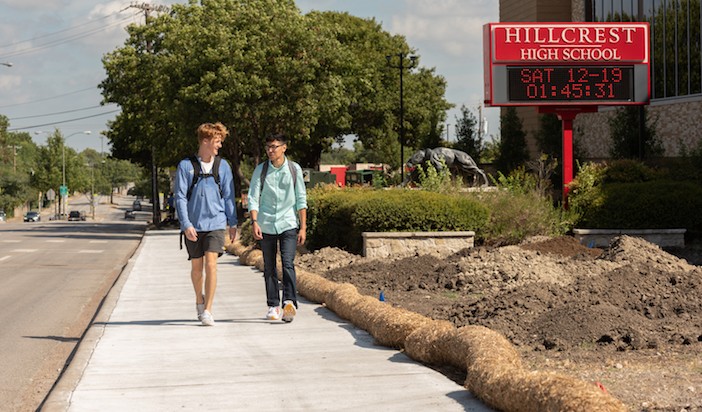 Dallas ISD Construction Director Don Smith said that safety is the top priority when making facility improvements at a campus.
"We go the extra mile to ensure all students and staff are safe any time we have a construction project on a campus," Smith said. "We are proud to be working to provide our families and staff with the outstanding facilities they deserve."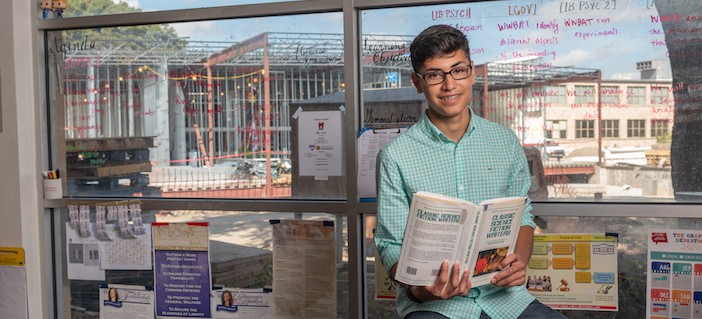 Back at Hillcrest High School, teacher Angela Uno is watching through the library window at her own classroom being built.
"I am beyond excited to get to decorate my new classroom once it's ready," Uno said. "It's an exciting time to be here."