A free enrichment camp at Paul L. Dunbar Learning Center is keeping over 100 students engaged in learning during the summer break.
In partnership with the non-profit Frazier Revitalization and Dallas ISD Extended Learning Opportunities Department, the elementary school is hosting activities for Dallas ISD students in pre-K through fifth-grade. The camp takes place Monday through Thursday, from 8 a.m.–5 p.m. until Aug. 1. The campus offers breakfast, lunch and a grab-and-go supper bag, and several diverse activities throughout the day.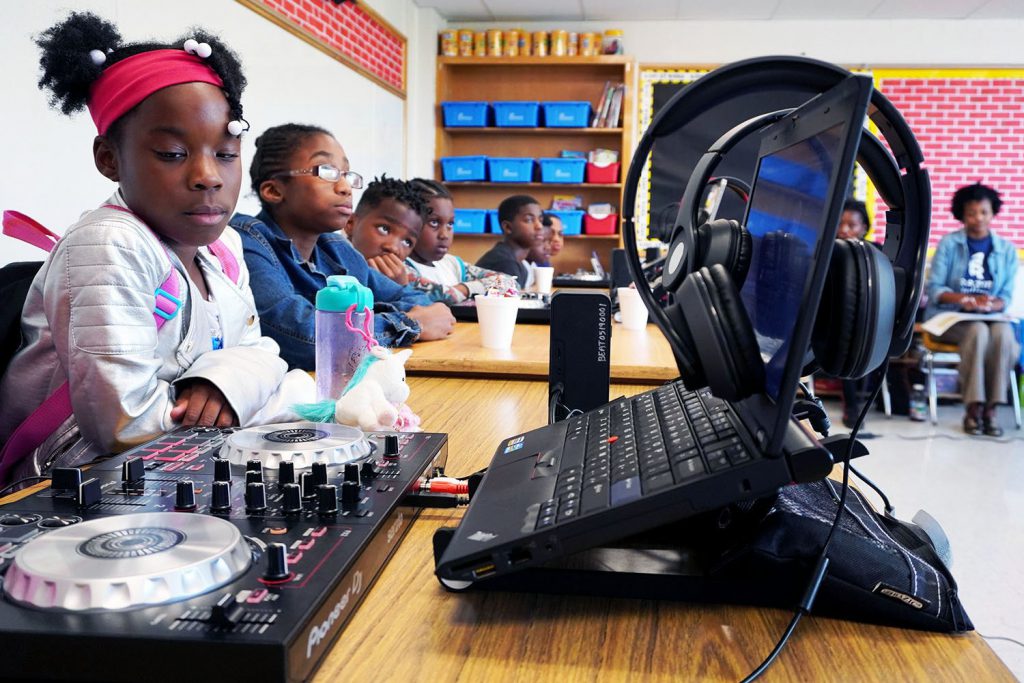 "I really believe that it helps the parents because it gives them a place for the kids to go during the day where they can be active and continue to think," said Dunbar-Frazier Soaring Scholars Enrichment Camp Principal. "They're staying engaged with academics throughout the summer, which is really going to help our students maintain what they have learned during the school year. And the enrichment part of the program is really going to allow them to become more creative and critical thinkers."
Besides reviewing reading and math, the students partake in a variety of lessons that captivate their creativity. Dozens of incoming kindergarten and first-grade students played coding games and completed IStation lessons in two computer labs.
During music class, the second- and third-grade students beat buckets with drum-sticks to the rhythm of the Cha-Cha Slide. And the fourth- and fifth-graders made their own jewelry with beads during an "Art That You Wear" workshop.
"This camp is awesome! We get time to ourselves and we're learning," said Jakorian Jackson, a student from Dunbar who just finished the fifth-grade and is on his way to Barack Obama Male Leadership Academy. "All the stations are cool and of my interest. We're learning about historic figures and tribal art, and we're reading a really cool book about a teen that survives in the wild after a crash."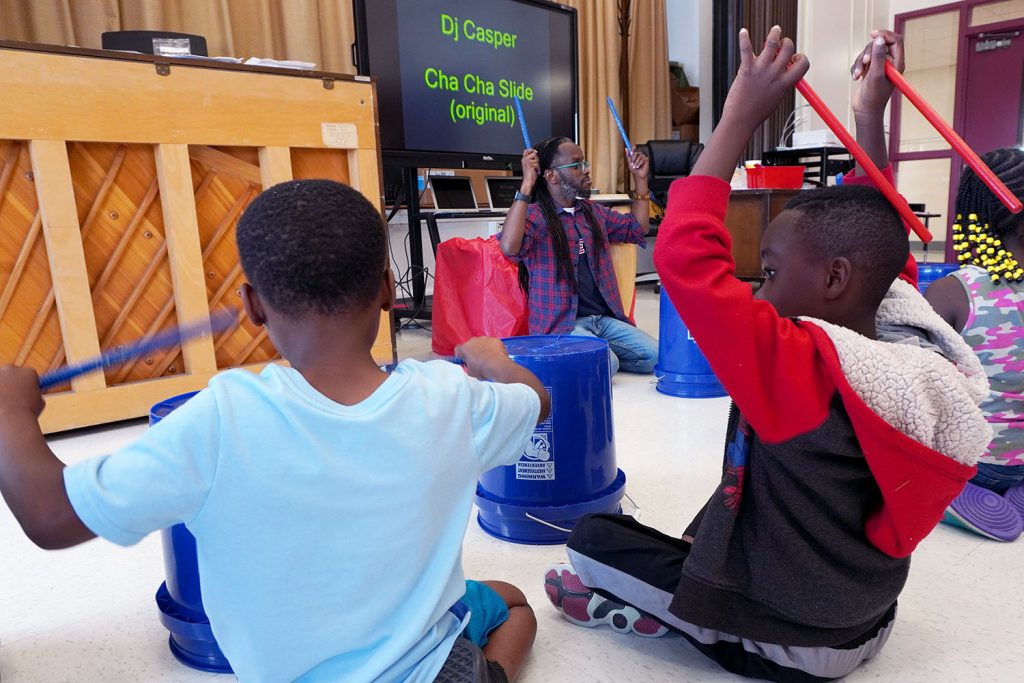 On top of all the activities, the third- through fifth-grade students are working on their social skills with etiquette workshops and by spending time with other students in a relaxed learning environment.
"We have students that are really getting a chance to receive social and emotional learning at the same time as getting academics and enrichment," Hurd said. "I think that's a key part. They're learning how to cope, and how to deal with situations where sometimes things don't go their way."
The Summer camp will take full advantage of what the scholars have learned by showcasing their skills with a culminating event to close out the program.