A Dallas ISD recruitment fair attracted 807 attendees to apply for on-campus positions.
More than 100 assistant principals and principals gathered at Skyline High School on Thursday to carry out on-site interviews with jobseekers. Almost 110 people were recommended for hire after meeting with school administrators, said Jordan Carlton, manager of talent acquisition for the Dallas ISD Human Capital Management Department.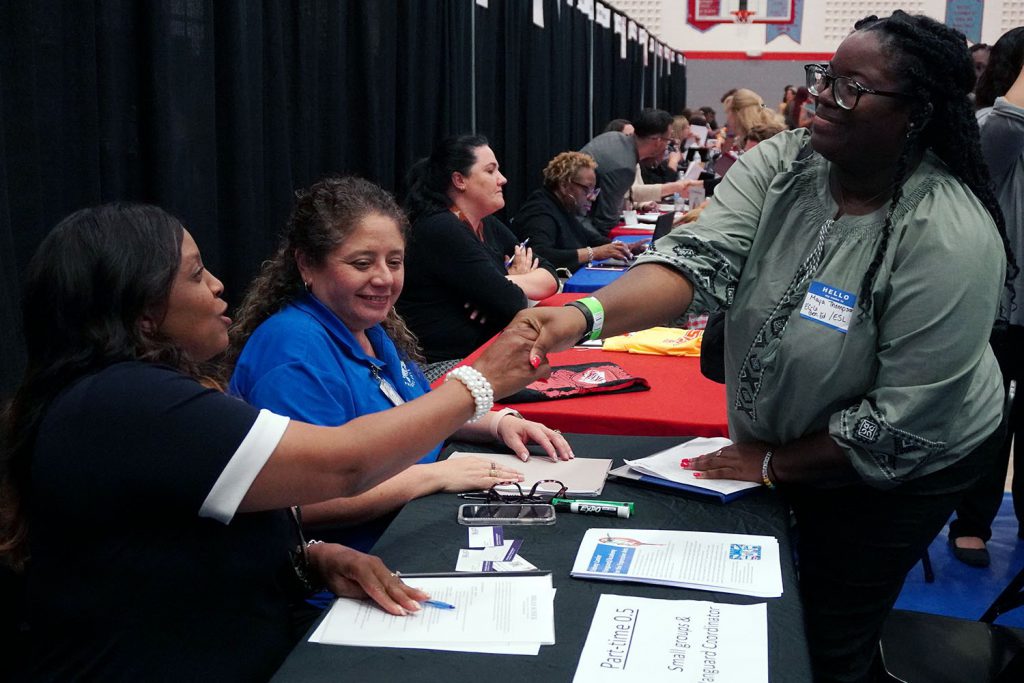 "It's a wonderful feeling to see so many people who have responded to our call for educators," Carlton said. "When over 800 people show up, it's truly a confirmation that our message resonates with the community and that they acknowledge that Dallas ISD is a great place to work."
Dallas ISD will host a similar job fair at Emmett J. Conrad High School on July 18 from 4–6 p.m. Jobseekers who are interested in attending must register in advance on Eventbrite.
"The most demanded positions at the moment are for teachers and, more specifically, for bilingual and special education teachers," he said. "We have about half the vacancies at this point this year compared to the same time last year. With the results from this past job fair, we have fewer than 200 teaching positions to fill before the beginning of school."
Dallas ISD is also seeking counselors, librarians and teacher assistant for elementary, middle school and high school, according to the job fair's website.
"We're in a great spot to work throughout the summer and make sure our classrooms all have great teachers by the time school starts," Carlton said.