Vuthy "Woody" Kuon's family escaped war-torn Cambodia to land in Houston, but that wasn't the only adversity the young boy would face. In school, he had to overcome constantly goofing off and getting into trouble.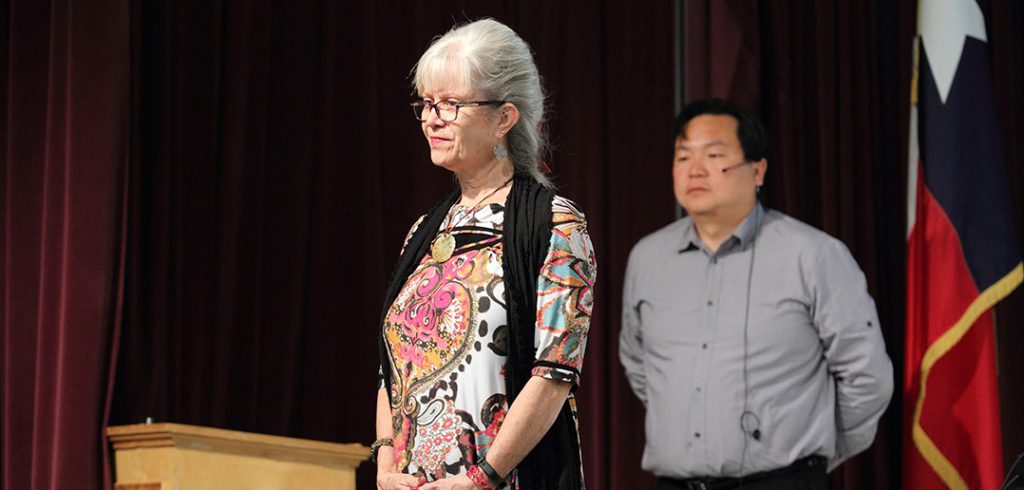 That is, until he eventually transferred to a different school and found another form of discipline that would change his life. When he got into trouble there, he was handed a book to read. That sparked a passion for the second-grader who would, as an adult, contribute to more than 100 children's books so far as a writer, illustrator or both. He also operates his own publishing company.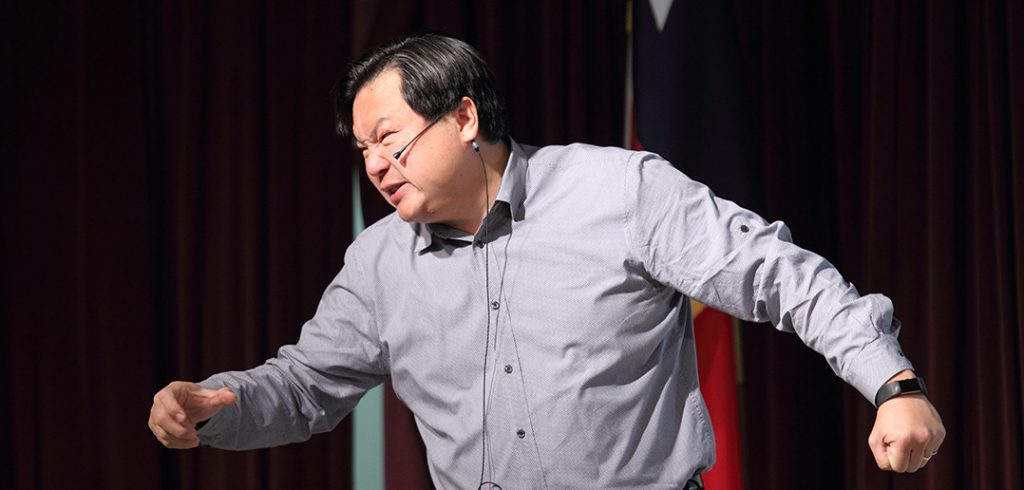 On Wednesday, Dec. 12, Kuon brought one of his books to life for students at Pleasant Grove Elementary School. His stage persona is as animated as the book itself, Humpty Dumpty After the Fall. Students were drawn into the story about how Humpty Dumpty was eventually repaired and vowed to help others instead of sitting idly on a wall.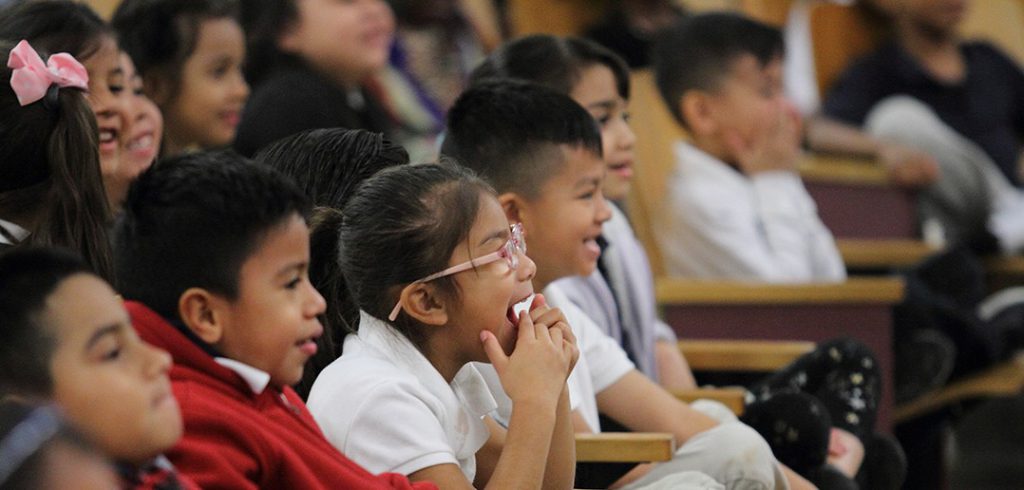 Afterward, he created an illustration of Humpty Dumpty with the help of students, who suggested what kind of legs, arms, face and hair (a teacher served as a model in the morning's first session) should be drawn.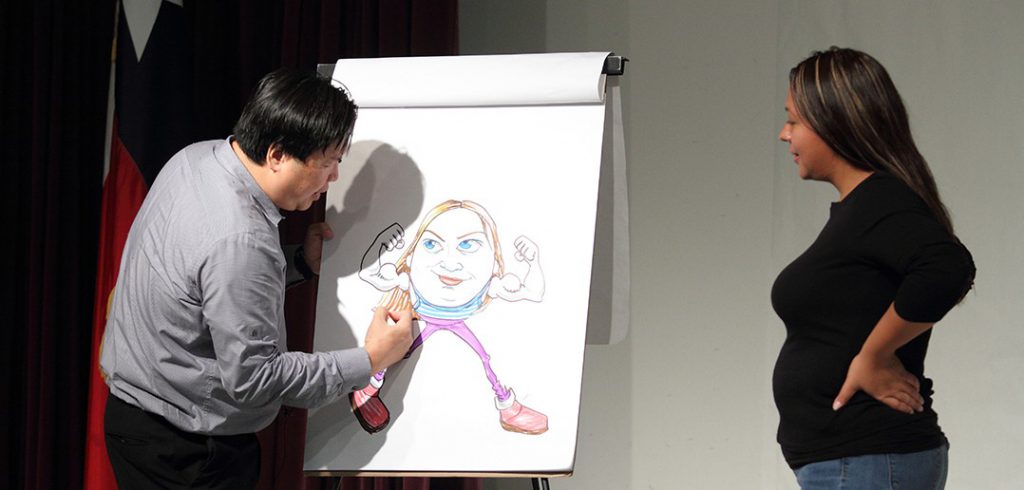 Learn more about Kuon and his work here.