The third time was a charm for Beth Poquette Drews.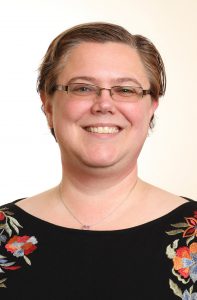 Drews was a finalist for Dallas ISD Teacher of the Year three times, in 2013, 2017 and 2018, winning the honor this past year. But the accolades don't stop there.
She is the Region 10 Secondary Teacher of the Year, representing Dallas ISD teachers and those from the 143 public, private and charter school districts served by the regional organization.
"What I enjoy most about teaching is getting to be part of my students lives as they grow up into young men and women," Drews said. "I especially like to hear about the accomplishments of my former students and how their participation in Fine Arts classes influenced their careers and their life."
As a teacher in Dallas ISD for 17 years, this is her fifth year teaching at L.V. Stockard Middle School, where she leads classes in mariachi, orchestra and guitar for students in grades 6-8.
"Teaching is an incredibly challenging profession and every day the talented teachers of North Texas surpass these challenges," she said. "I am honored to represent the teachers of Dallas ISD and Region 10 as their Teacher of the Year."
Drews' husband Chris Drews is the music teacher at Leslie A. Stemmons Elementary School, which is a special bond they share. "I like being able to 'talk shop' with Chris and he so understanding of all my performances with my students," she said. "He is a phenomenal teacher as well."