The Dallas ISD Teen Board helped about 200 high school students think more about finding their right path to pursue after high school.
The Life Project, which was held Feb. 11 at Booker T. Washington High School for the Performing and Visual Arts, was the first inaugural service project hosted by the Dallas ISD Teen Board. The event featured 30 presenters that included authors, graduate students, business owners, and organizations such as The Resource Center and the Dallas Red Foundation. The event included leadership sessions, mentor networking, and a music-filled rally.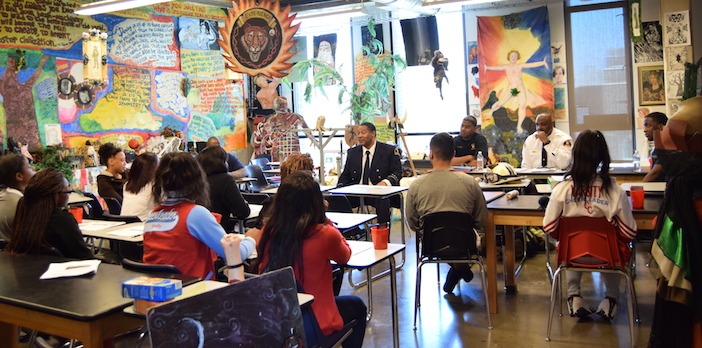 Texas State Representative Victoria Neave served as the event's keynote speaker. Dallas ISD Food and Child Nutrition Services catered the event.
The Dallas Teen School Board is a student advisory group consisting of the presidents of the junior and senior classes at each high school. The students meet monthly to discuss the issues and concerns of their schoolmates and present them to the superintendent of schools and the Dallas ISD Board of Trustees.