Conn's HomePlus has donated a new Samsung washer and dryer set to Roger Q. Mills Elementary, and staff, students and parents are thrilled.
Conn's HomePlus, a furniture and specialty home goods retailer, celebrated the donation on Oct. 20 with a fun and interactive laundry lesson to teach students a lifelong skill. The students also participated in a fast-paced laundry relay race.
"This donation will ensure our students have a resource to clean clothes," Mills Principal Tonya Clark said. "We want our students to be able to come to school not worried about their clothes and whether or not their clothes are dirty. We want them to be able of focus on learning."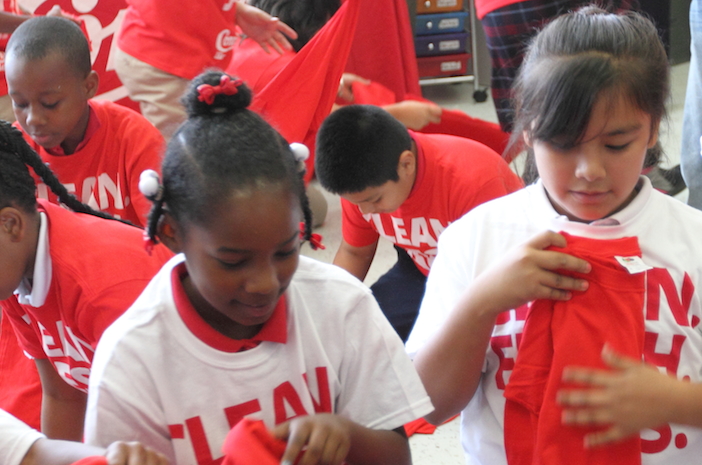 The donation is significant as it gives the school a resource to wash clothing for students who may not have access to laundry at home — building confidence for the children and supporting school attendance.
"We are proud to partner with Roger Q. Mills Elementary to provide the school with a washer and dryer. This donation is an important resource for the school to help keep students' clothes clean, so they can learn with confidence," Conn's HomePlus CEO Norm Miller said. "Beyond the donation, we are excited to give the students a fun and engaging lesson in laundry to teach a life-long skill the kids can use to help out at home."
Mills Elementary is an Accelerating Campus Excellence (ACE) campus. Dallas ISD launched the ACE Plan, which stands for Accelerating Campus Excellence, as a way to provide strong leadership, effective teaching and high expectations at seven of the district's most struggling schools.