News reports describing the growing burden of student loan debt may have some students wondering if college is a worthwhile investment. The rising cost of college and the related debt are realities that can be traced to a number of factors. Still, many trustworthy sources agree that college is a good investment that boosts lifetime earnings, employability, and upward mobility.
The following chart compiled by the College Board shows that lifetime earnings for graduates with bachelor's and advanced degrees far exceed those of high school graduates.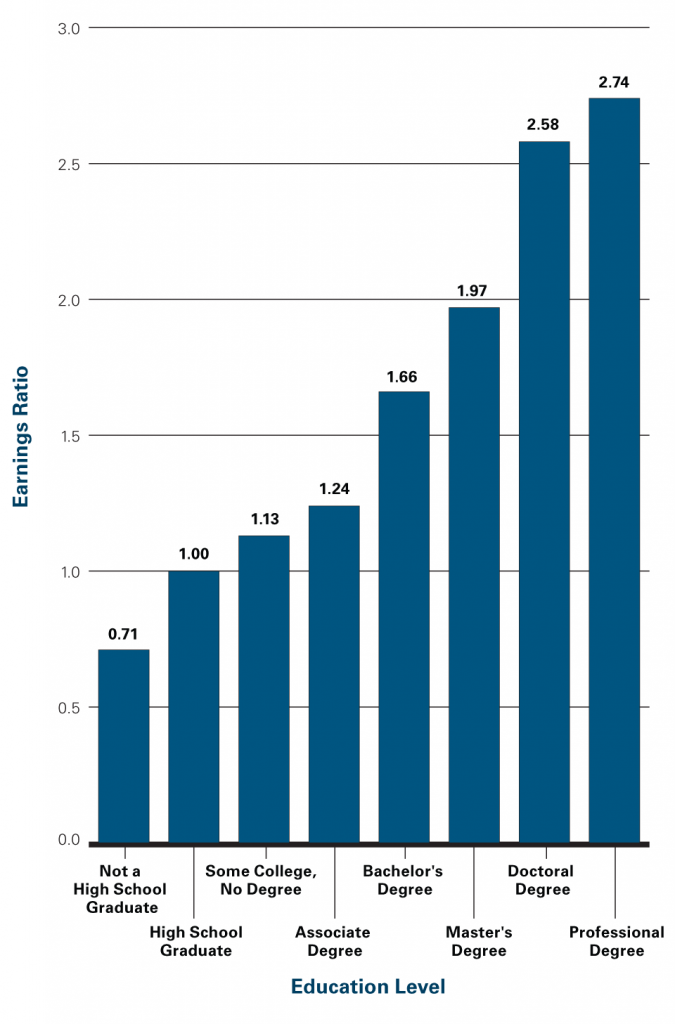 Statistics like these reinforce the idea that college pays, which is the central message of Dallas ISD Goes to College Week. From Nov. 16 to 20, the district's high schools will hold a variety of activities aimed at encouraging all seniors to apply to college. The goal is to motivate 70 percent of the district's 8,000 seniors to apply to at least one college during the week. Schools are pulling out all the stops to make the case for college. A social media competition for the school with the most seniors who apply, one-on-one support for students making application, assistance pulling transcripts and accessing SAT and ACT scores are among the services available to seniors who take the first all-important step toward higher education. Students also have access to fee waivers to cover college application costs compliments of the College Board.
On the final day of the push, Dallas ISD central staff employees will deploy to campuses wearing their college attire to share their higher ed experiences with students. It's hoped the presence of real, live college graduates who are employed and making decent salaries will close the sale for any students still on the fence about college.
Those who need hard proof that college is a worthwhile investment might refer to an extensive national report compiled by the nonprofit College Board that works to expand access to higher education. Education Pays 2013: The Benefits of Higher Education for Individuals and Society lists higher lifetime earnings, increased upward mobility, lower unemployment and healthier lifestyles among the many benefits of a college degree.
A 2014 New York Times report on the topic detailed similar findings. Even in the face of rising college tuition and student loan debt, the report concluded that, "For all the struggles that many young college graduates face, a four-year degree has probably never been more valuable."