From the owner of a luxury home firm who served on charitable boards to an actress and director who has appeared in films such as "Minority Report" and "Charlie Wilson's War," six Hillcrest High School distinguished alumni will be recognized for their noted accomplishments on Oct. 14.
In addition to recognizing the Class of 2015 HHS Distinguished Alumni, the HHS Alumni Association's second-annual Platinum Panther Celebration will also honor alumni who graduated 50 years ago. Proceeds from the event, which is by reservation only and held at the Prestonwood Country Club, will benefit the HHS Alumni Association Scholarship fund.
"We love this opportunity to recognize our distinguished graduates and our longtime alums while also raising money for scholarships," said Betsy Nelson, chairperson of the HHS Alumni Association. "It's a great event."
HHS is also hosting an Alumni Open House on Saturday morning, Oct. 17, from 9:30 a.m.–12 p.m. After a few brief remarks and introduction of new principal, Dr. Leeann Bartee, students will lead tours of the school. The 2015 Distinguished Alumni will be at the open house to mingle.
George Tobolowsky, a Hillcrest High School alum (1967), successful attorney, businessman and sculptor, will also be at the open house to discuss the sculpture he gifted the school.
Here is the Class of 2015 HHS Distinguished Alumni: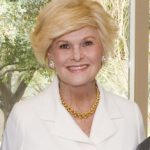 LYNDA HAIRE ADLETA (HHS Class of 1956) was a varsity cheerleader, Homecoming Queen and National Honor Society member at Hillcrest. She was then a member of Tri Delta sorority, Ten Most Beautiful, and nominee for distinction in several organizations at the University of Texas, where she graduated with a Bachelor's degree in 1960, and began her career in elementary education. The mother of Shelly and Tracy, she was active in the Dallas community through Junior League and other groups. In the 1970s, as a single mother, Lynda cofounded Kaleidoscope Tours and then began a highly successful career in real estate, first as a licensed agent at Coldwell Banker along with her friend, Ellen Terry, followed in 1979 by Lynda co-founding the high-end residential home boutique firm of Terry, Abio and Adleta. Lynda eventually became a principal in Abio and Adleta, which changed its name several times. In 2003, she became sole owner of luxury home firm Adleta Fine Properties. The name "Adleta" became an icon of Dallas real estate, thanks to Lynda's abilities and drive, resulting in several hundred million dollars in sales. Diagnosed with diabetes in 1999, then with multiple myeloma, a cancer of the blood, Lynda made this an opportunity to serve on the board of the Leukemia and Lymphoma Society, receiving the Society's Heart of Gold award in 2002. She remained active in Crystal Charity, Dallas Women's Club, Junior League and Who's Who in Luxury Real Estate, and helped plan and participate in a number of HHS class reunions. Lynda lost her battle with cancer in 2009. Her daughter Tracy paid Lynda this tribute: "She defined grace throughout her life from raising my sister and me as a single mom, creating a thriving real estate business, helping others through volunteerism, to battling many illnesses without ever once complaining." Her good friend and business associate, Ebby Halliday, described Lynda as "the epitome of a perfect lady."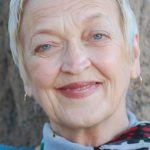 NANCY YONTZ LINEHAN CHARLES (HHS Class of 1961) Born in Washington, D.C., Nancy attended Longfellow and Preston Hollow before becoming a Panader and Drill Team lieutenant at HHS. She earned a Bachelor's degree from Agnes Scott College in 1965 and a Master of Arts in Theater from Wayne State University in 1968, then pursued a career of more than 36 years as a stage, film and television actress, director and playwright. Nancy has appeared in lead or featured roles, including parts in the films, "Minority Report", "Charlie Wilson's War", and "Lords of Salem", and guest or character performances in many television, web and theater productions. She won the Los Angeles Drama Critics Circle Award for Lead performance in "The Visit" (1994), for Featured Performance in "Toys in the Attic" (2004), the Ovation Award in 2003 for Best Featured Performance by an Actress, and was an Emmy Award nominee for 2010 Best Student Film. Nancy serves on the Advisory Board of the Robert F. Kennedy Community School, working with under-served teens in L.A. on the performing arts. She has also worked with inmates of L.A. County jails with addiction problems, and is working with the Sheriff's staff to bring Shakespeare into the jails. Nancy is co-founder and Artistic Director of Salty Shakespeare, a theatrical troupe with the logo: "erupting, interrupting, disturbing the peace", and recipient of a 2012 Annenberg Grant of cash and a theatrical residency. Salty Shakespeare was voted best Flash Mob Shakespeare Company in Los Angeles by L.A. County Weekly in 2014. Nancy is a marathon runner and proud mother of Charles Linehan, a Manhattan Assistant District Attorney, and Will Rothhaar, a working actor in L.A.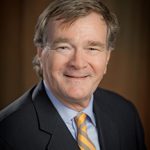 DAVID KRAUSE (HHS Class of 1966) earned his Bachelor of Arts degree from Valparaiso University in 1970 with a major in German and minor in Greek. He then earned a Master of Divinity degree from the Lutheran School of Theology, Chicago, in 1974, and served as Pastor of Peace Lutheran Church in Tifton, GA, from 1974 until 1979. He then began work in the development office of Christ Seminary, St. Louis, while he worked toward the Doctor of Ministry degree he received from the seminary in 1983 with a thesis entitled "Toward Sacramental Giving". David is a certified financial planner (CFP) and holds the Fellows designation (FAHP), the highest certification in health care philanthropy offered by the Association for Healthcare Philanthropy. His experience and expertise in working with hospital foundations extend over two decades, as Executive Director of Highlands Medical Foundation from 1986 to 1987. From 1987-1995, he served in many capacities, including VP and Chief Operating Officer, with the Baylor Healthcare System Foundation. David was Senior VP for Development at Children's Medical Center, Dallas, from 1996 to 2005. During this time, he also served on the Board of Trustees of Children's Medical Network in Salt Lake City, the largest televised fundraising program in North America. David has served as President and CEO of Parkland Foundation since 2005. He has also served on the board and Strategic Planning Committee of the Woodmark Group in Seattle, a consortium of elite pediatric academic medical centers in the U.S. and Canada, and other boards such as the International Bonhoeffer Society, the Foundation for Clinical Pastoral Education, the Dallas Bach Society, and the Advisory Council of the Dallas Salvation Army Adult Rehabilitation Center. David and his wife Cynthia live in the Bryan Place neighborhood near downtown Dallas and have three children.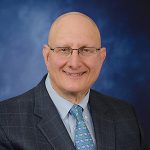 MICHAEL FRIEDMAN (HHS Class of 1967) earned a Bachelor of Science degree in psychology in 1972 at the University of North Texas, where he was twice elected president of his fraternity, and earned a Master's degree in Design from Harvard University in 1992. A vice president and top producer with more than 40 years of experience in commercial real estate, management, sales and marketing with C.B.R.E., the world's largest full-service real estate company, Michael has received a number of professional and civic honors and awards, including the Stemmons Service Award, the highest honor given in Dallas commercial real estate. He has served the UNT Alumni Association, Children's Medical Hospital and Medical City Hospital. He has also served on the boards of the Juvenile Diabetes of Dallas, Jewish Federation of Dallas, and the Dallas Hebrew Free Loan Association, where he was recognized as a National Honoree, and Jewish Family Service. Michael, an Eagle Scout, also chaired the Board for Legacy Senior Communities of Plano and Dallas, and currently serves on the boards of the Harvard Real Estate Academic Initiative, UNT College of Arts and Sciences, the Cancer Foundation for Life, Temple Emanu-El, and Jewish Family Service. He serves on the Board of Trustees of the Plano Independent School District. Michael and his wife Terry have three children.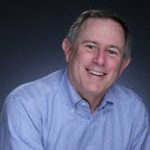 RON NATINSKY (HHS Class of 1963) developed his work ethic through his employment at M.E. Moses and Goff's Hamburgers while at HHS. He changed his career direction from future dentist to serial entrepreneur at the University of North Texas, with his first business venture, selling and installing four-track tape decks into cars at two Dallas locations. Over the next 37 years, Ron formed diverse businesses in retail, electronics distribution, electronics and auto parts manufacturing, plastic molding, promotional products, convention/trade show promotion and internet technology applications. He also has served as a speaker at numerous conventions and business meetings and published many articles about technology and business management. He served as a member or chair of a number of business, civic and volunteer groups, boards and commissions, including chair of the Board of Adjustment, vice chair of the Dallas Citizens Police Review Board, and president of the Cable Access TV Board. Ron served on the Dallas City Council from 2005 to 2011 and, during his tenure, helped oversee funding of additional officers to reduce crime, $600 million in user-funded renovations to Love Field, and the 2008 $1.35 billion city bond program. As chair of the city Economic Development Committee, he helped AT&T, Comerica Bank and Tenet Healthcare relocate headquarters in Dallas. Ron and his wife Nancy have been married for 43 years and have two adult sons.
LIBBIE WILSON WILMER (HHS Class of 1965) graduated with a B.B.A. from SMU in 1968 at a time when she was one of three women in the Business School. Libbie worked at Republic Bank as Senior Credit Analyst, as Relocation Director at Ellen Terry Realtors, and at Estates Magazine, advertising high-end real estate nationally. She then joined the Michael Evans Company and started George Belcher Evans and Wilmer, a noted entrepreneurial employee and executive benefits firm. GBE&W has exclusive focus on employee and executive benefits, with a primary focus on cost control through creative plan design and vigorous competitive innovation. As CEO of GBE&W, Libbie has observed: "Years ago, we made tough strategic decisions to ensure that we would be on the forefront of the benefits industry and compliance leadership. Our steady, controlled growth is validation of many of those decisions." She has served with a number of professional and community organizations, including The National Association of Health Underwriters, the National Association of Investment and Financial Advisors, the Society for Human Resource Management/Dallas HR, The World Affairs Council, advisory board of the Dallas Museum of Nature and Science, Dallas Museum of Art, Kappa Kappa Gamma Sorority, the Dallas Symphony Orchestra League, Dallas Arboretum Women's Council, Meals on Wheels, Northwood Hills Book Club and the Jane Douglas DAR. Libbie has two sons.