Most of the teachers chose spots near the window when it came to where to sit and enjoy their special meal. Students in the culinary arts program and new hospitality course at Wilmer-Hutchins High School ensured the special guests felt like royalty – at least during the lunch period.
The free gourmet meal and special treatment was in celebration of World Teachers Day on Monday, Oct. 5. On the menu was a fresh, leafy green salad with homemade balsamic dressing, delicious garlic bread, savory chicken pasta in a cream sauce, tangy beef pasta in a tomato sauce and crisp warm berry crumble – and cookies – for dessert. The ingredients came thanks to gift cards donated by H-E-B, and the smiles and courteous service came at no extra charge.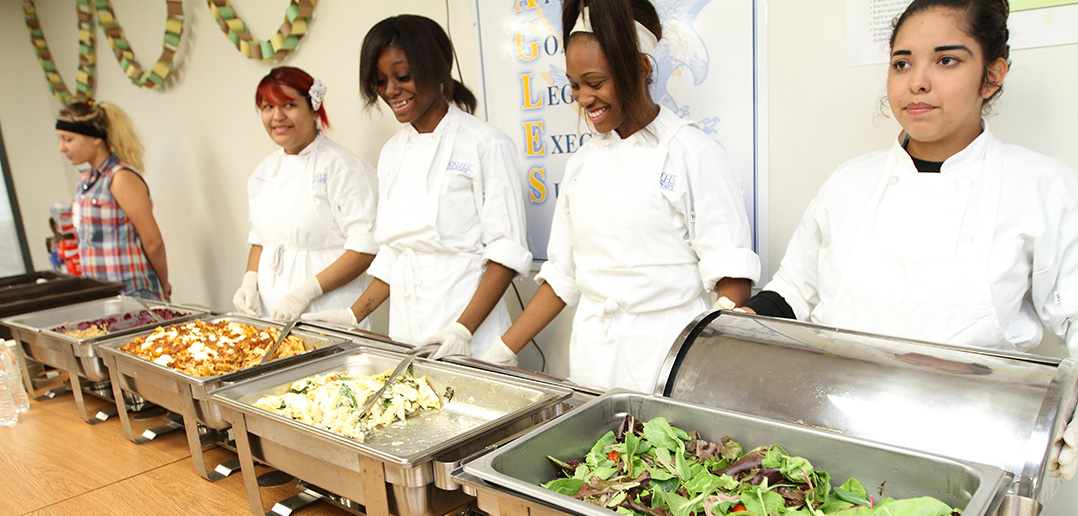 World Teachers' Day has been celebrated each year on Oct. 5 since 1994. The day strives to highlight the importance of teachers and mobilize support for them now and in the future.
Chef Adam Bazaldua said the day offered a great reason to celebrate teachers and show them a side of their students they don't see.
"It's always good to give back," he said. "And they get to see the kids working and serving."
He said his students can learn quite a bit about cooking in his classroom and through hands-on practice in the school's kitchen. He likened those parts of the process to football practice, with Monday's event symbolic of hitting the field on Friday nights. Real-world scenarios offer the most poignant teaching moments.
"This is the game," Bazaldua said. "It just happens to be in the middle of the day on a Monday. They don't have to have a full room. They're giving 100 percent. It's show time."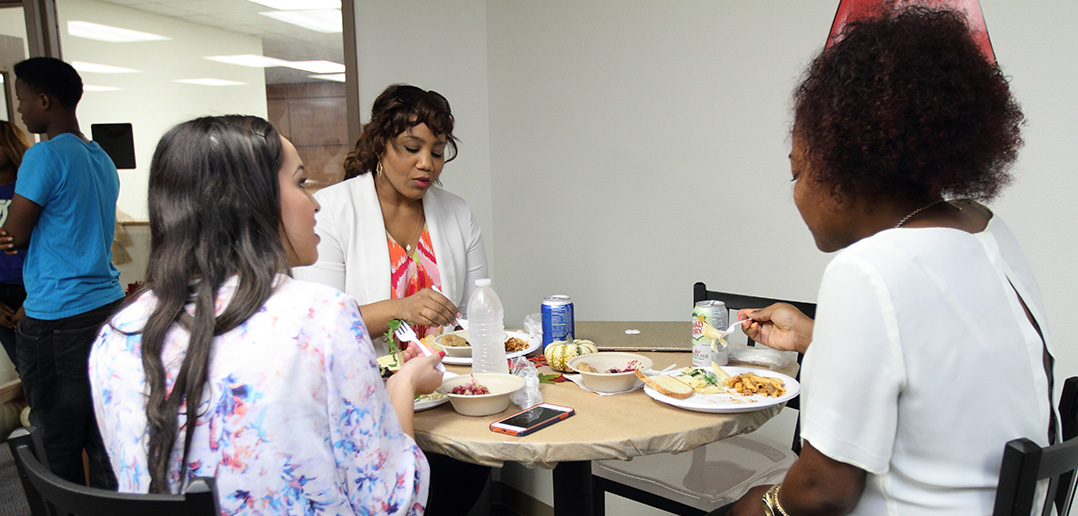 The addition this year of a hospitality component adds a new dimension to the experience for students and guests. Students in Sarah Aguilar's Principles of Hospitality class decorated the room, created special fall-themed centerpieces, and greeted and seated the teachers.
Aguilar had been teaching science, but is able to channel her past experiences of working at a resort in college in her classes this year.
"I have a great passion for helping people and serving people," she said. "My goal is to pass that on to my students."
The Principles of Hospitality has four main components: food and beverage; lodging; transportation and recreation. But more important may be the "soft skills" students gain from the training, such as people skills, communications skills, confidence and the importance of working hard.
Two of her favorite mantras are: "It's nice to be important, but it's more important to be nice" and "Nothing works unless you do."
"Teaching science was great," Aguilar said. "But this lets me share my passion for service with students."