In her 24 years working for Dallas ISD, Jane Didear has facilitated more than 450 partnerships with businesses, nonprofits and civic groups that support the district's students and staff.
On Aug. 31, Didear will go from working in the district's Volunteer and Partnerships office to volunteering herself, as it's her last official day with the district.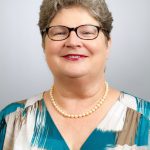 Didear is retiring after working in multiple departments and receiving many accolades. Among her many accolades, Didear has received PTA life membership awards from both the Texas and National PTA, the Junior Achievement Champion Award, and was inducted into the Hall of Fame of the Dallas School Administrators Association.
She joined the district's communications department in 1991, filling two part-time positions in Business Partnerships/Community Relations and the Communications Division of the district's Distance Learning program. She then transitioned to Family Engagement and School Partnerships and, most recently, Volunteer and Partnerships.
"It has been exciting to see the growth of the partnership program as research has provided validation of the value of partnerships," Didear said.
Didear has facilitated partnerships with companies and organizations as diverse as Target, Kroger, and the AT&T Performing Arts Center, among many others. She has supported many special recognition programs, including the presentation of diplomas to military veterans who left high school before graduation to join the armed services, thus missing out on the opportunity to graduate.
Whether it was her work facilitating communications contracts for one of three district bond programs, which created 40 new schools and building additions, meeting and working with the families of those schools' namesakes, establishing a new and meaningful partnership to further support district students and staff, or streamlining the district's partnership process alongside the Board of Trustees, she has done so with "a heart for students," as many of her colleagues have noted throughout her service in Dallas ISD.
Following her Aug. 31 retirement, Didear plans to travel with her sister, return to hobbies like reading, writing and acting, and, of course, volunteering; Didear has already enlisted herself to four schools and three organizations.
"I am grateful for all my supervisors taught me, shared with me, allowed me to experience, for the opportunities to represent the district nationally while sharing our successes, and for the times down on my knees packing donations for schools," Didear said. "It's been an honor to serve each administration, our district's campus leaders and the many volunteer and partner groups. So many of my colleagues demonstrate the values of integrity, commitment and creativity—and that has made working in Dallas ISD a true pleasure."