Editor's note: On Oct. 14, campuses throughout the Dallas Independent School District welcomes a host of business, civic and community leaders to serve as Principal for a Day. Dallas School Television also captured many similar experiences from other visitors in this video package.
Kennedy-Curry Middle School — John Olajide, CEO & president of Axxess
On Oct. 14, I had the pleasure of serving as "Principal for the Day" at the Kennedy-Curry Middle School in Dallas. The Principal for a Day is a project of the Dallas Independent School District that brings community leaders into schools across the district. The program is also sponsored by the Dallas Regional Chamber.
Honored and excited to be a part of the project, I reported for duty at the Kennedy-Curry Middle School early on Tuesday to get the day started. As I shadowed Principal Dennis Taylor around the facility, it became clear that the school, which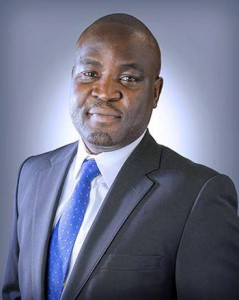 educates some 800 students, is well-managed with a structured setting that emphasizes positive culture, student achievement and high quality instruction. There are a lot of opportunities for engineers and with the rapid changes in technology, that trend will continue to grow in the future. Axxess giving back to the community and partnering with schools such as Kennedy-Curry is part of who we are. It's the Axxess Way!
Kennedy-Curry Middle School has a rich history and is named after former U.S. President John F. Kennedy and former president of Bishop College Dr. Milton K. Curry. Mr. Taylor is a former executive in corporate America and has an engineering background. He successfully transitioned from corporate America to academia. His passion is educating our kids and that he wants to expose them to all the opportunities that are out there. This was a great match. We both have an engineering background, proud alumni of University of Texas at Dallas, and both share a passion for public education.
I have a lot of respect for Principals and the work they do. It really is hard work. It is very similar to being a CEO and running a business. I am honored to be a part of this project and I look forward to partnering with Mr. Taylor and Kennedy-Curry to develop ways of exposing these children to a world of possibilities and opportunities.
C.F. Carr Elementary School – Dr. Hank Seitz
We had an amazing day today as I played Principal of the day with principal Christian D. Ruiz and her elementary school, C.F. Carr.
The children were amazing as they so enjoyed hearing that they can create whatever they desire with their thoughts. They discovered that they had thoughts that would not get them what they wanted including focusing on a bad grade, a bully or how they felt bad because they weren't as well liked as some others.
Instead, we talked about how they have the power in this present moment to feel good by simply thinking about things that are going well. They gave examples about those good feeling thoughts that included being liked by their teacher, about the good grades they did receive and about how lucky they were to be with such a good school that C.F. Carr!
This day is so rewarding as I was part of Dallas ISD that helps so many kids with their education and an opportunity for them to all be more, have more and become more! All of us can get more involved and help our children and their children have a better education and life.
Knowledge rests at the pinnacle of mankind's development and growth to a brighter future and our educational system is a critical pathway to this end. Let us join together with our hearts, minds and spirits as we answer the call to develop our priceless resource of education.
Let's all get involved with our children's education!
Ascher Silberstein Elementary – Chantel L. Jones
Wow PFAD 2014! What a dynamic experience!
In such a unique manner, I witnessed various city and community leaders come together as a collective body to support our students and administrators. It's one thing to "hear" about the district, and another to immerse yourself in it to develop your own understanding. I was enlightened to see the processes used to ensure that quality instruction is at the forefront of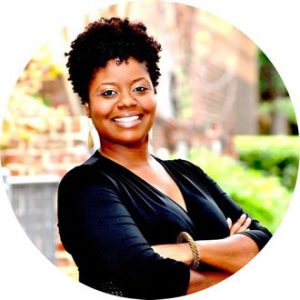 student achievement.
The teachers were enthusiastic and thorough in their delivery. As a result, the children were engaged and were able to demonstrate their learning objectives. I believe this is a direct reflection of the established mentor-focused relationship between the principal, instructional coaches and teachers. All worked together to achieve one common goal; the success of the student. My day ended with a sense of honor, trust and downright appreciation for all of the staff members.
All in all, I observed this quote in action today. "Tell me and I forget. Teach me and I remember. Involve me and I learn." -Benjamin Franklin.
Thomas J. Rusk Middle School – Wes K. Waggoner, dean of admissions, Southern Methodist University
Dallas is a great city! There are many reasons why, and I think Dallas ISD has the potential to be one of them. I've driven by schools in Dallas thousands of times, but today I actually walked in to see and hear firsthand both the successes and challenges that face our future as Principal for a Day at Thomas J. Rusk Middle School, and I can now say that the future of Dallas ISD is bright.
The consistent and clear impression – Rusk's teachers and leaders are making a positive difference in their students' lives.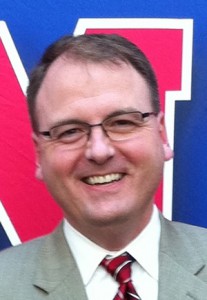 Students are happy and well-behaved. They are actively engaged in learning. In every classroom, the learning objective for the day is clear – it's even written on the board. The teachers are interacting with students – no teaching from behind a desk here. Between classes, students socialize, but they know they have a place to be – "walk and talk" can be heard as a gentle reminder. The classrooms are full well before the passing period is over. The hallway is clean, the walls show achievements and goals, and the focus is on learning. Everyone is accountable to that. In a math class, a dedicated teacher wouldn't give up on a student working a problem out loud, and she wouldn't let the student give up on herself.
Devotion and expectations like that have turned Rusk into a good place to be. It has become a place where educators from across the country look for examples of how to prepare students to succeed in high school and college. There are undoubtedly challenges I didn't see. As Principal Roe explained, change in a public school system as large as Dallas is like turning an aircraft carrier, but there is no question that this one is starting to point in the right direction. As a city, we have great people to support and thank for that – so let me be among the many to say thank you to the teachers, counselors and principals of Dallas ISD. I look forward to welcoming more of your great students to SMU!
Sidney Lanier Expressive Arts Vanguard – Derek K. Hubbard, DHD Films
When I was in the third grade, I won an Accelerated Reading competition where the prize was a day away from the classroom in favor of being principal for a day. The day consisted of walking the halls and peeking in on classrooms. But what I remember most is thinking, "Wow! This job is easy." Fast-forward two decades to my Principal for a Day experience with Dallas ISD, and I can attest that my sentiments are not the same. I spent the day at Sidney Lanier Expressive Arts Vanguard in west Dallas. As a media professional, I knew I'd be able to relate to the students who were learning about visual and performing arts.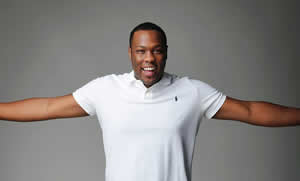 As I walked into Lanier, I saw my name on the school's marquee and the smiling face of Principal Alyssa Peraza. After leading the morning announcements, I dove head first into a meeting with the PTA President and faculty members. In the meeting, I heard the specific needs of the school and the ways in which my team and I may help in the future. From spot evaluations and lunch duty to chatting with students and monitoring school dismissal, I received a nice taste of what principals go through each day. All in all, I learned the true job of a principal is not an easy one.
Although it's over, I hope to extend my involvement just beyond Principal for a Day. I've already begun brainstorming ways to get my entire team involved in supporting the administration, faculty, staff and students at Lanier. It's our duty as community and business leaders to support our schools however we may.
W.W. Bushman Elementary School – Kimberly O'Neil, founder, The Giving Blueprint
My personal mantra is "service to others is a part of life and involvement is not an option." Those words have become guiding principles to how I approach life. I have the power to be a difference maker and it is my responsibility to be just that. With that in mind, I signed up for Dallas Independent School District's "Principal For A Day" initiative to not only learn more about what is happening in the school system, but to also figure out how I can become a resource that supports educators.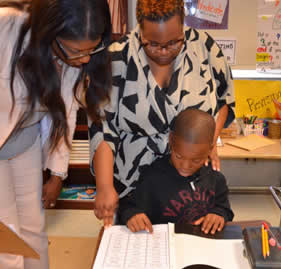 I started Principal for a Day with Principal Yolanda Knight and the staff at W.W. Bushman Elementary School. The school is ranked in the bottom 5 percent throughout the state. Approximately 74 percent of the children are African-American and 26 percent are Latino, of which the majority are eligible for free or reduced lunch. Statistics help us to understand demographics and challenges. What they do not provide are the anecdotal bits that you can only get through observation. Those statistics do not show the hearts of the staff who show up and want the children to succeed. They also do not show the children who show up and really want to learn. They do not factor in the individual challenges that both the educators and students must surpass in order to get to the lessons of the day. Nor do they provide the smile on the face of the Pre-K student who beamed with pride when I was told he was going to be a principal.
Principal for a Day provides a real perspective of what administrators, educators and school staff encounter. Statistics provide an overview of the need for change, but walking the halls and having in depth conversations with staff provides an opportunity to see the unique needs of the schools beyond them. It provides an opportunity to get a glimpse of what environmental challenges contribute to students being able to learn.
My experience confirmed that I do want to be involved. I want to partner with Principal Knight and her staff to identify resources that are beneficial and may not be budgeted. Ironically, I am not a parent, do not live in the City of Dallas, or Dallas County for that matter. I am however the product of the nation's largest school system, New York City, and am the child of an educator who served that school system for 41 years and continues to train educators during her retirement. So I identify with some of the challenges facing the Dallas Independent School District and also know that community involvement is part of the solution to those challenges. I am also part of the greater community and believe there are no time outs in educating our children. As a non-parent, I should want to fight just as hard as educators and parents. Children are going to impact our future and it is our collective responsibility to serve.