To those looking in from the outside, the job of keeping a school running safely and efficiently may not look so tough. But ask any principal and you're likely to get a totally different perspective. Tuesday, Oct. 14, one-hundred sixty-one citizens and community leaders will get a chance to make their own assessment when they serve as guest principals at district schools as part of the annual Principal for A Day event.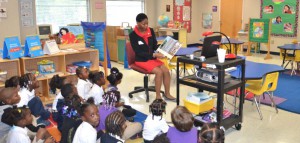 Principal for A Day places volunteers from the worlds of business, government, and community leadership in the offices — and shoes — of real principals for one day. Their duties will range from welcoming students at the opening bell to supporting classroom instruction, working through issues with the faculty, talking with parents and community members, counseling with students, and handling school discipline issues.
The list of guest principals includes Trey Bowles, CEO of Dallas Entrepreneur Center, who will serve at South Oak Cliff High School, Dallas Councilwoman Monica Alonzo, who is assigned to Lorenzo De Zavala Elementary, and Texas Instrument executive Ngar Jsar Ng, who will sit in the principal's chair at Stephen Foster Elementary.
The annual program is sponsored by Capital One Bank, which holds a debriefing reception for the participants following their day in the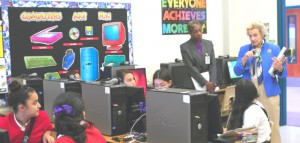 principal's office. At the event, participants report on their experiences of the day, and almost always give the real principals high rankings for the expertise and skill they bring to their day jobs.