Dallas ISD welcomed students from over 180 campuses on Monday as schools celebrated the third and final first day of classes for the 2022-2023 school year.
At 7:45 a.m., Dallas ISD Superintendent of Schools Dr. Stephanie Elizalde, Chief of Staff and Racial Equity Dr. Pamela Lear, and Chief of Strategic Initiatives Dr. Brian Lusk visited students and teachers in several classrooms at Mary McLeod Bethune Elementary.
"The instruction, the love, the social-emotional support is happening right here, right here where we are now. It's in our hallways, it's in our classrooms, it's in the cafeteria, it's in the entrance and in the conversations and in the breakfasts in the classroom," Dr. Elizalde said. "All of that has been possible because of the Dallas ISD Board of Trustees and because of my predecessor, Dr. Michael Hinojosa. It is a team sport and we do this together. It's been much easier because of the type of team and dedication of everybody coming together."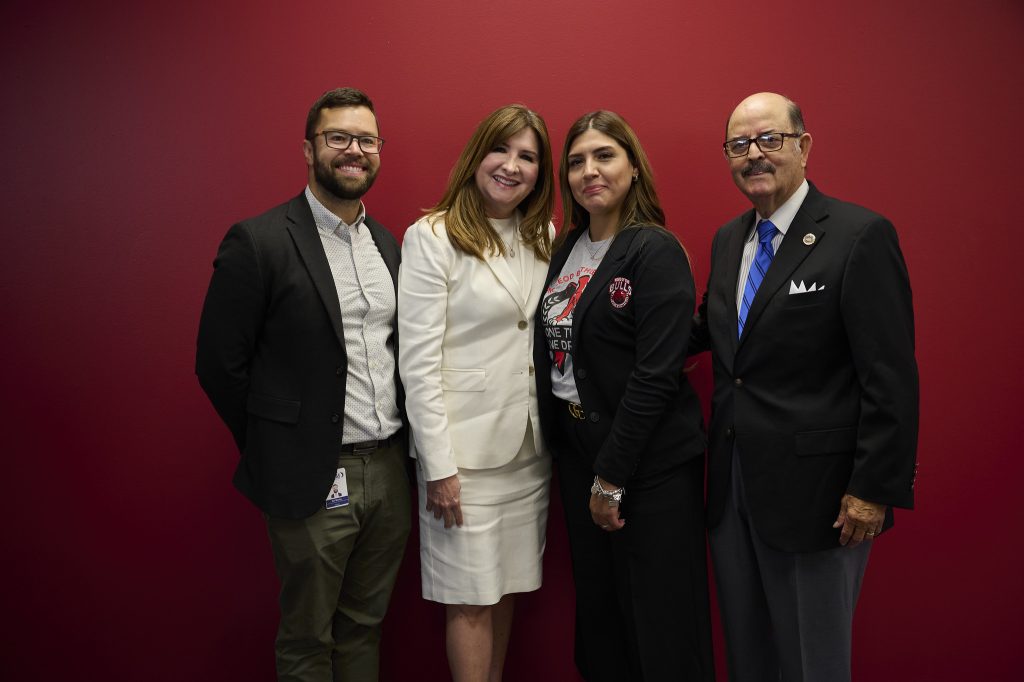 Ben Mackey, who represents District 7 on the Dallas ISD Board of Trustees, also visited Bethune Elementary and welcomed students during drop-off and helped them get connect with their teachers.
"It's just fun to see the first day of school with so many kids smiling, teachers excited, and everyone ready for a great year," Trustee Mackey said. "I'm so excited for superintendent Elizalde to be here. I think it's going to be a really great year and we're going to continue building momentum. We saw great growth this past year and I'm looking forward to seeing that momentum continue this year."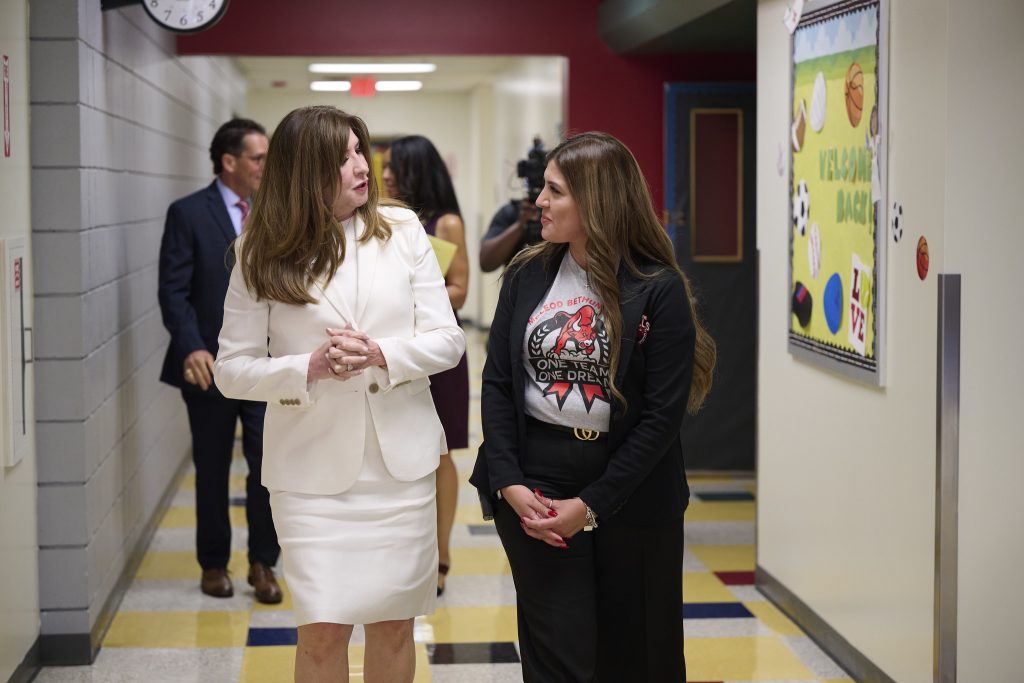 Sandra Hernandez, the Bethune Elementary principal was helping students out of their cars and walking them into the building. Hernandez is a first-year principal and a product of Dallas ISD. Her seven siblings are Townview and her sister, Teresa Hernandez, was the former Bethune principal.
"It is a feeling like no other to see the dedication and the commitment that the teachers and staff have put in these last couple of weeks have been amazing," Hernandez said. "Our teachers and staff have worked long and hard! They came yesterday and Saturday to work on our classrooms and to make sure that our building was ready for our scholars."
#DallasISDFirstDay THREAD 🏫 (1/2)

A BIG "Thank you!" to @DallasISDSupt , CFO Dr. Alford-Stephens, Supt. at Financial Services Dwayne Thompson, Maintenance & Facility Services Chief David Bates, Chief of Communications Libby Daniels…

(more on the next post!) pic.twitter.com/TiucJBCdDr

— Dallas ISD (@dallasschools) August 15, 2022
Other members of the Dallas ISD Leadership Team, including CFO Dr. Alford-Stephens, Superintendent at Financial Services Dwayne Thompson, Maintenance and Facility Services Chief David Bates, Chief of Communications Libby Daniels, Chief Academic Officer Shannon Trejo, and Dallas ISD General Counsel Ramona Soto, and others, visited several campuses across the district to welcome students in campuses that use the Base Calendar.
Forty-one schools using the Intersession Calendar and five campuses that opted for the School Day Redesign already started classes earlier this month.