Edna Rowe Elementary School – along with four other Dallas ISD schools that adopted the School Day Redesign calendar – welcomed students back for their first day of class on Monday!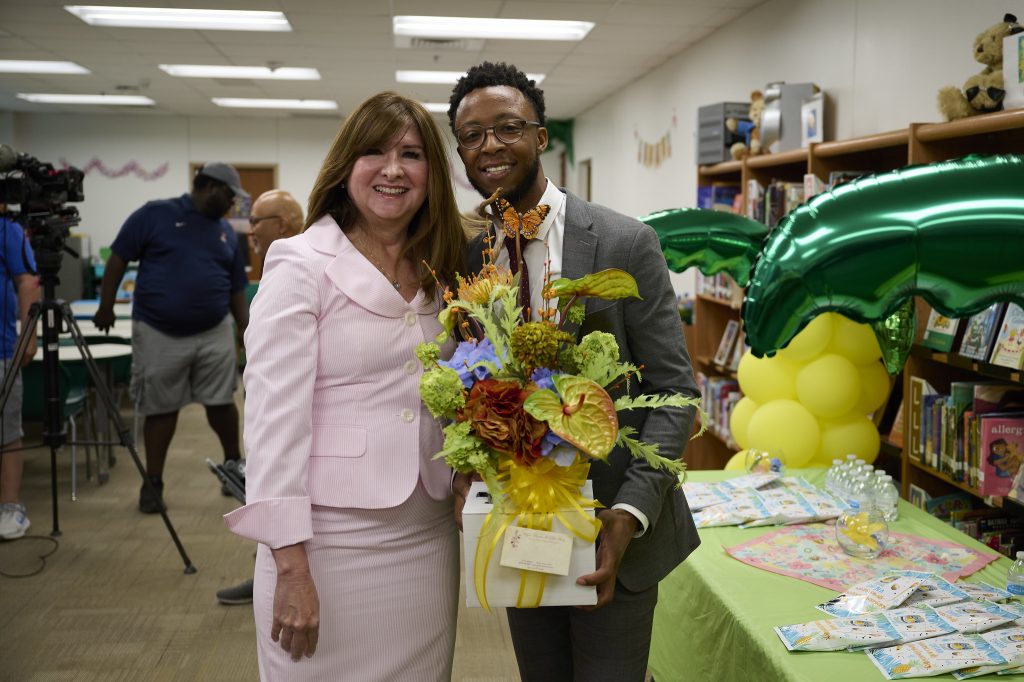 Dallas ISD Superintendent Stephanie Elizalde joined Edna Rowe Elementary School Principal Aaron Joseph in greeting students and visiting classrooms.
"I would be remiss if I did not highlight our outstanding principal, Mr. Aaron Joseph," Dr. Elizalde said. "His leadership has really helped transform our community. Just amazing work! And our teachers – not every teacher wants to do Redesign. Those are additional days, so we're very thankful for our teachers who continue to be dedicated and work to ensure that our students get everything they need."
At 8 a.m, the superintendent and Principal Joseph, who has led the campus for the last two years, visited classrooms, spoke with students about the new school year and wished teachers good luck on their first day.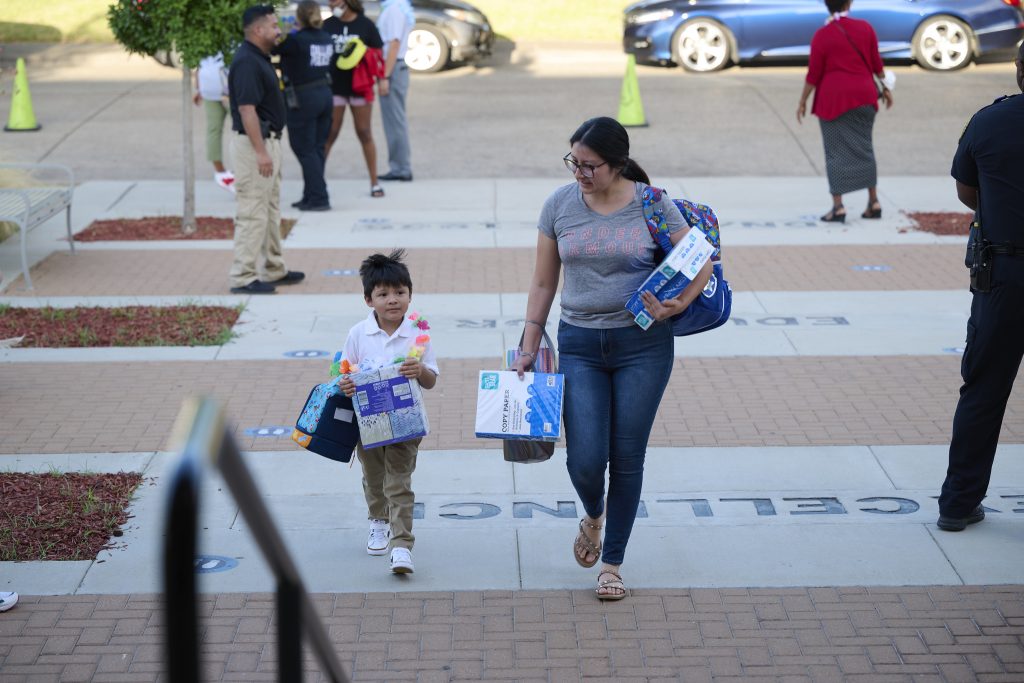 "My favorite part is to see students run out of their cars," Joseph said. "We're excited to provide additional time, we're excited to provide enrichment, and we're excited to make history again!"
There are three different Dallas ISD school year calendars. The majority of campuses have a base calendar. Forty-one schools have an Intersession calendar, and five schools have a School Day Redesign calendar.
Edna Rowe, Boude Storey Middle School, H.I. Holland Elementary School at Lisbon, Maple Lawn Elementary School, and Thomas J. Rusk Middle School are the five campuses that opted for the School Day Redesign, where school starts on Aug. 1 and ends June 22 for all students, teachers and staff.