The Office of Transformation and Innovation (OTI) is excited to formally announce the release of the Public School Choice (PSC) Competitive Proposal Process, Version 8.0.
The Public School Choice is a process where educators and community members collaborate to create high-quality, best-fit options for Dallas ISD students to realize their full academic potential. Currently, there are more than 60 choice schools ranging from those that anchor teaching and learning under a Leadership model to schools driven by a Science, Technology, Engineering, Arts, and Mathematics (STEAM) framework.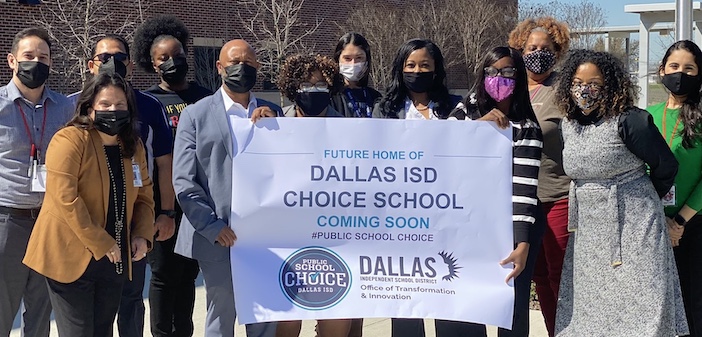 The full Public School Choice process and relevant information related to PSC 8.0 (Letter of Intent, proposal, resources, timeline, etc.) can be found here.
Sept. 7 is the deadline to submit a letter of intent. Final proposals are due Jan. 4
For more information about this exciting opportunity, contact Shakeatha Butler, Director Office of Transformation and Innovation at shakbutler@dallasisd.org .