Every teacher at Lincoln High School got a big surprise on Thursday, April 29: new jewelry from Kendra Scott and a delicious lunch spread!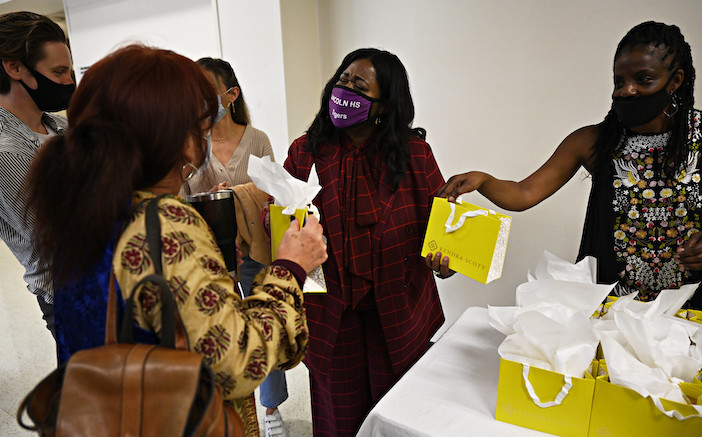 Meanwhile, Kendra Scott is running a promotion on its website on April 29 where, for anyone who makes a purchase on their website and uses the promo code "danigivesback," 20 percent of that purchase will go back to Lincoln High School.
The Texas-based fashion jewelry maker gave the Lincoln teachers the new jewelry and lunch to help kick off Teacher Appreciation Week–which is May 3–7–at the campus.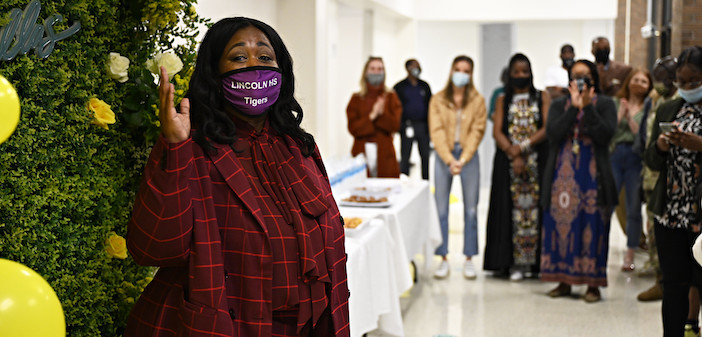 Lincoln High School Principal Johnna Weaver thanked Kendra Scott for blessing her staff with the celebration. Weaver went on to share her heartfelt appreciation to her teachers.
"This job is not everyone. You guys are the best among the best, because you are in the trenches, and you are here in the saddle," Weaver said. "I love my team and you are my family."
Influencer Dani Austin Ramirez was on hand at the celebration to also show her appreciation to all the outstanding educators.
"I am so thankful for everything you do, it makes me want to cry," she said. "You guys are some of the strongest people and we are so happy to support you."