Despite the pandemic challenges, the Pinkston High School girls basketball team reached a new height this season: they are heading to the state semifinals for the first time in school history, competing on Saturday in San Angelo. (See photos from Friday's sendoff ceremony where the team received their regional championship trophy).
For the last 14 years, Nicole Stovall has coached basketball and volleyball at Pinkston. She's led the girls basketball team for the past four years and has helped advance the team ever since.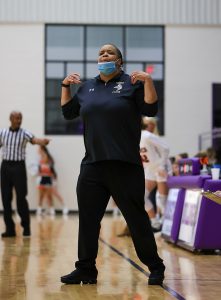 We spoke to Coach Stovall, who told us how she's steered her team through a monumental season in the face of adversity.
Tell us about this season and why it's significant.
This year we're making school history.
Three years ago, we made history by winning the first round of playoffs. And last year and the year before last, we wound up going three rounds of playoffs. This year we made it to state.
We're currently 26 and 5 overall, and 8 and 2 in-district. This season, COVID-19 has created more challenges, but our motto this year is about flexibility: "anytime, any place " for us. We've been ready to play, and some games have been cancelled, sometimes we have to pick up games at the last minute, and sometimes we weren't able to find games. But mostly we were able to play out our season.
"We're two games away and I know that they're still hungry for the win."
We have two games to win: the final and the semifinal. We're two games away, and I know that they're still hungry for the win. We have a point to prove because a lot of people don't give our team enough credit.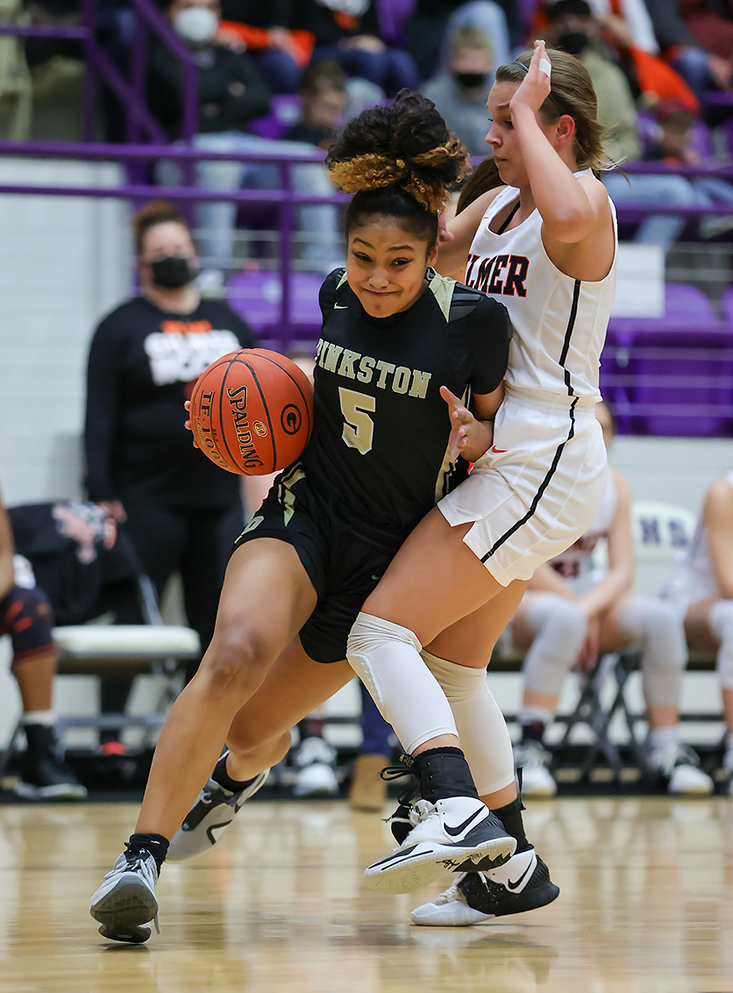 How have the students remained motivated?
Last year, we lost in the third round of the playoffs, and a lot of the girls who were turned back were freshmen and sophomores and juniors. We were upset with the way the game ended because we could've done better. Because of the way we lost, the girls have been hungry for a win ever since.
This year has been especially challenging because of the pandemic, but we've been making sure that we're staying safe. The team understands that, in order to have a season, they have to accommodate, change their habits and make sacrifices; and that's what they've done.
I try to have Zoom meetings to talk about game planning. I try to keep them engaged the whole time. I let them know that, if we can't work out, they can do some type of activity at home and work out. We make sure that the girls are masked up. We take their temperatures daily and enforce handwashing as much as possible.
"At the end of the day, if you want it bad enough, you do what it takes."
The girls know that this isn't what they're used to doing; but that's adversity, and there's adversity everywhere. At the end of the day, if you want it bad enough, you do what it takes. That's what the girls are doing. If we don't have practice, they're out working or exercising at home, and moving and going.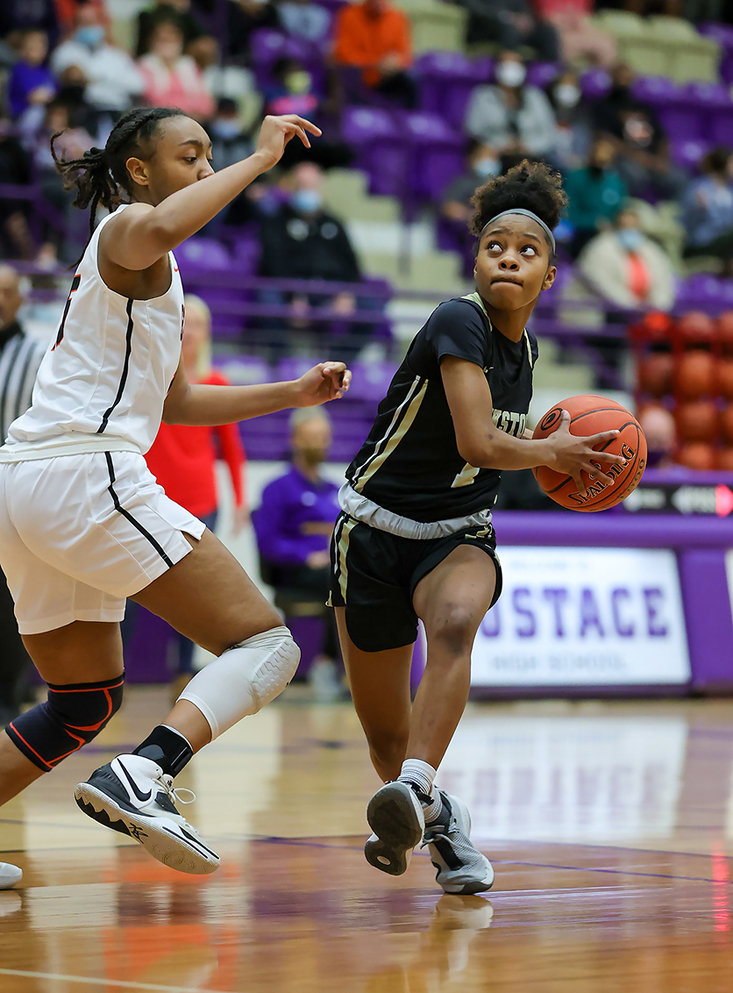 Bottomline, they put forth the effort not to have a repeat season and to make sure that we'd go further than we went last year.
What are your thoughts?
My motto is 'Why not Pinkston?' If you put in the time and the work, why can't you be successful? We go around and it's on our shirts, it's in our locker room and it's in our minds.
Being here, as part of the Pinkston community, I just wanted this so bad for the kids because they deserve it. A lot of times, our kids in this community get overlooked because we're not from some large suburban area. But there is so much talent in Dallas ISD, and our kids should not get forgotten because they're not from some big-name school. We have a point to prove: that we have talent here.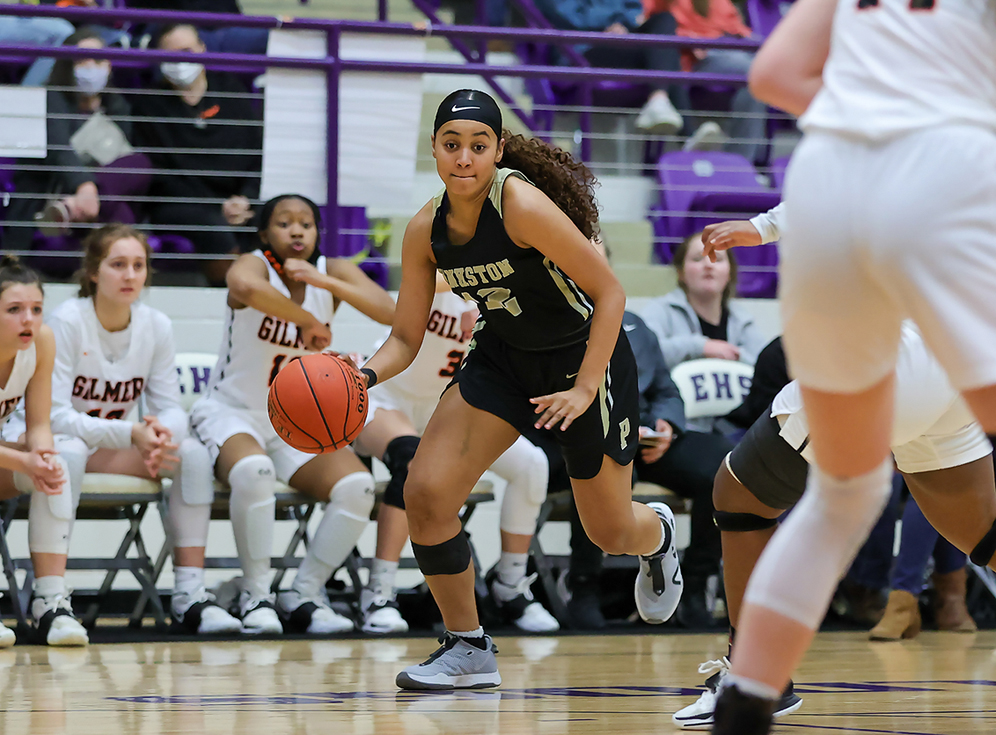 I am really excited for our team, and our community and our school. And I'm excited for the girls, because it's about them. I am a backseat person and I'm really humbled, and I just want my kids to get the spotlight. Because, at the end of the day, they're the ones that put on all the hard work.
"We have a point to prove: that we have talent here."
I'm proud of our kids and about how hard they've worked in order to achieve this goal. They are ready and want to play, they're not ready to be done with this season.
Our students know that they're not done yet. They want this bad for themselves, and for their team, and for their school, and for their community. They know to leave it all, because at the end of the day they can't get that rebound back, they can't get that steal back or that shot back. So whenever you hit the floor, make sure that you give your all.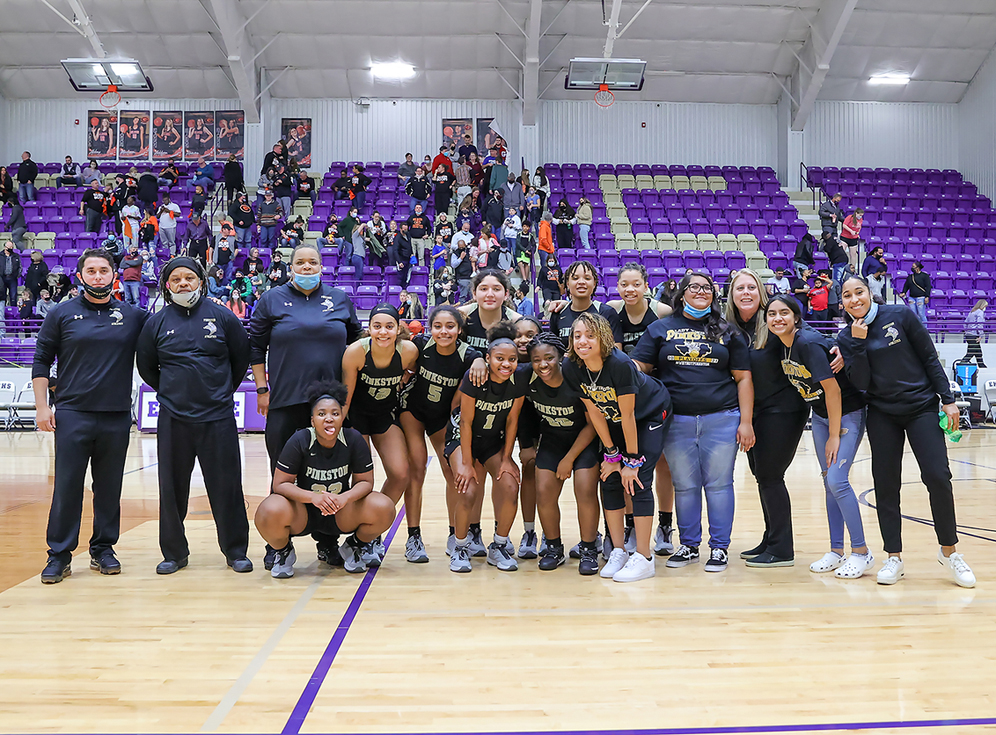 One of the things that I am proud of is that we never give up. We fight to the end, and I've seen that growth through the year. These girls, they get confidence, they believe they can do it and they go out and execute.