Eduardo Mata Montessori School celebrated reaching the halfway point of work on its new
30,000-square-foot school addition with a topping out ceremony.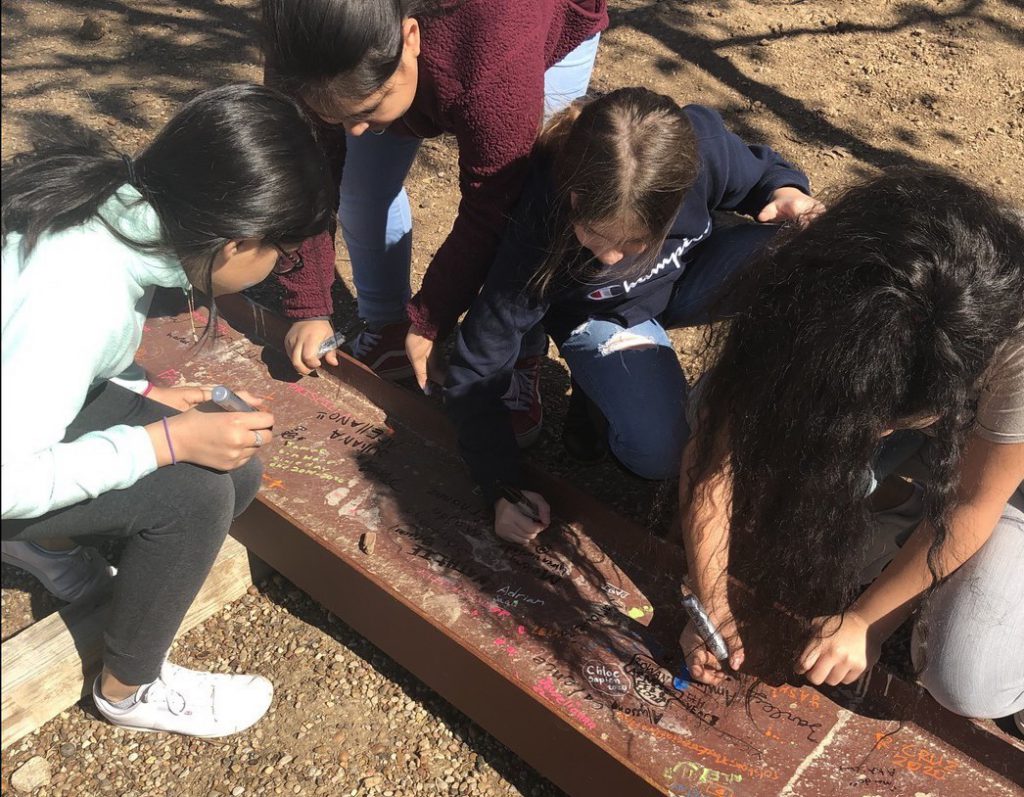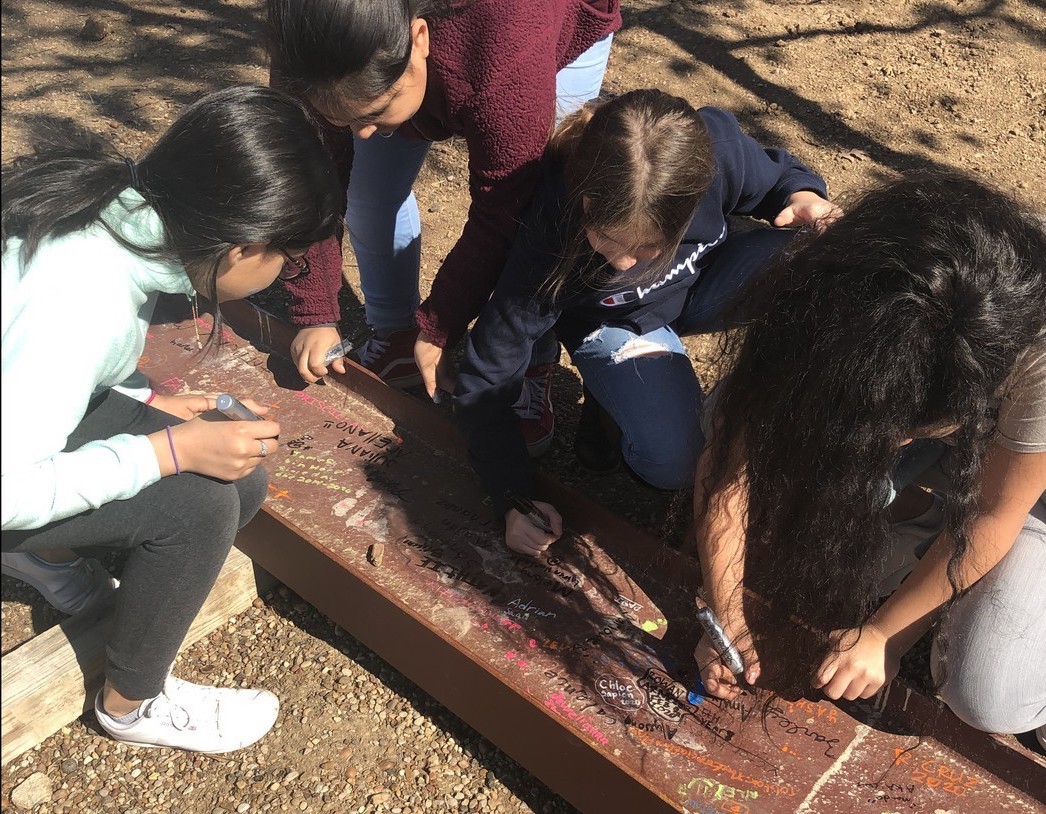 Imperial Construction, the general contractor for the $30 million Bond 2015 project, placed a piece of structural steel in front of the school for current students to sign. The beam was then hoisted into place as staff and students watched from a safe distance along the Katy Trail.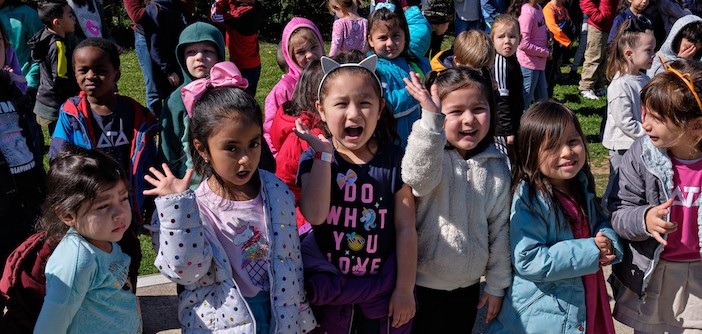 In addition to the building addition that doubles as a storm shelter, the scope of work includes replacing the fire alarm and PA system, renovation of administrative areas, select student restrooms, construction of a secure vestibule, new parking, fire lane loop, and playground upgrades.