H‑E‑B chose Dallas ISD as a finalist for the statewide 2020 H-E-B Excellence in Education District Awards.
For the last 19 years, the supermarket chain based in San Antonio has honored outstanding professionals from Texas public schools.
Eight school districts and five early childhood facilities have been selected as finalists for the retailer's 19th-annual Excellence in Education Awards program.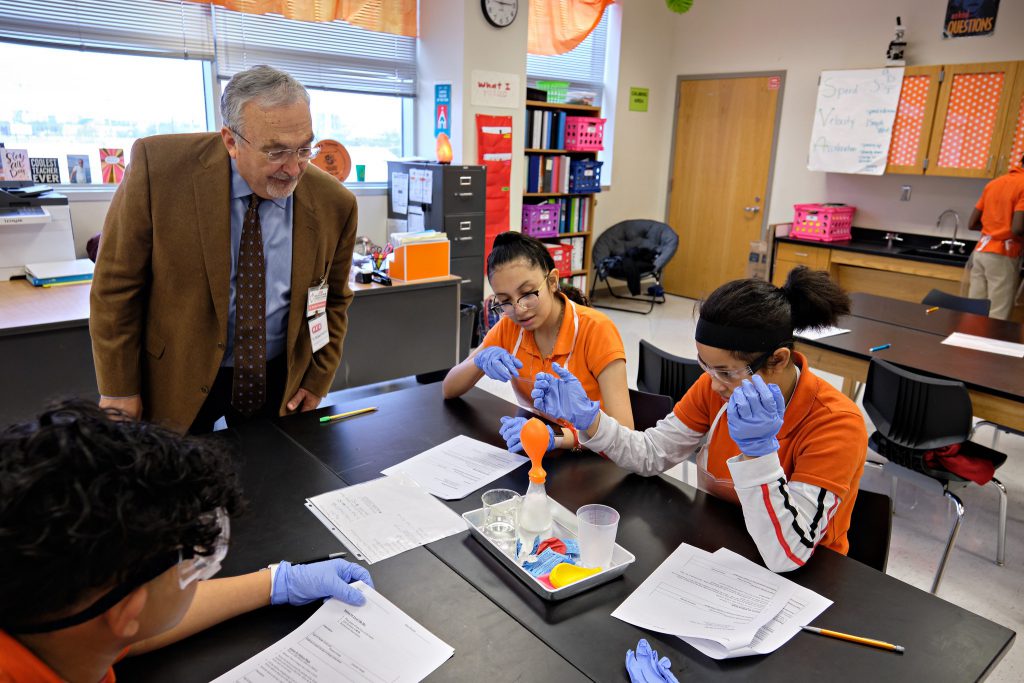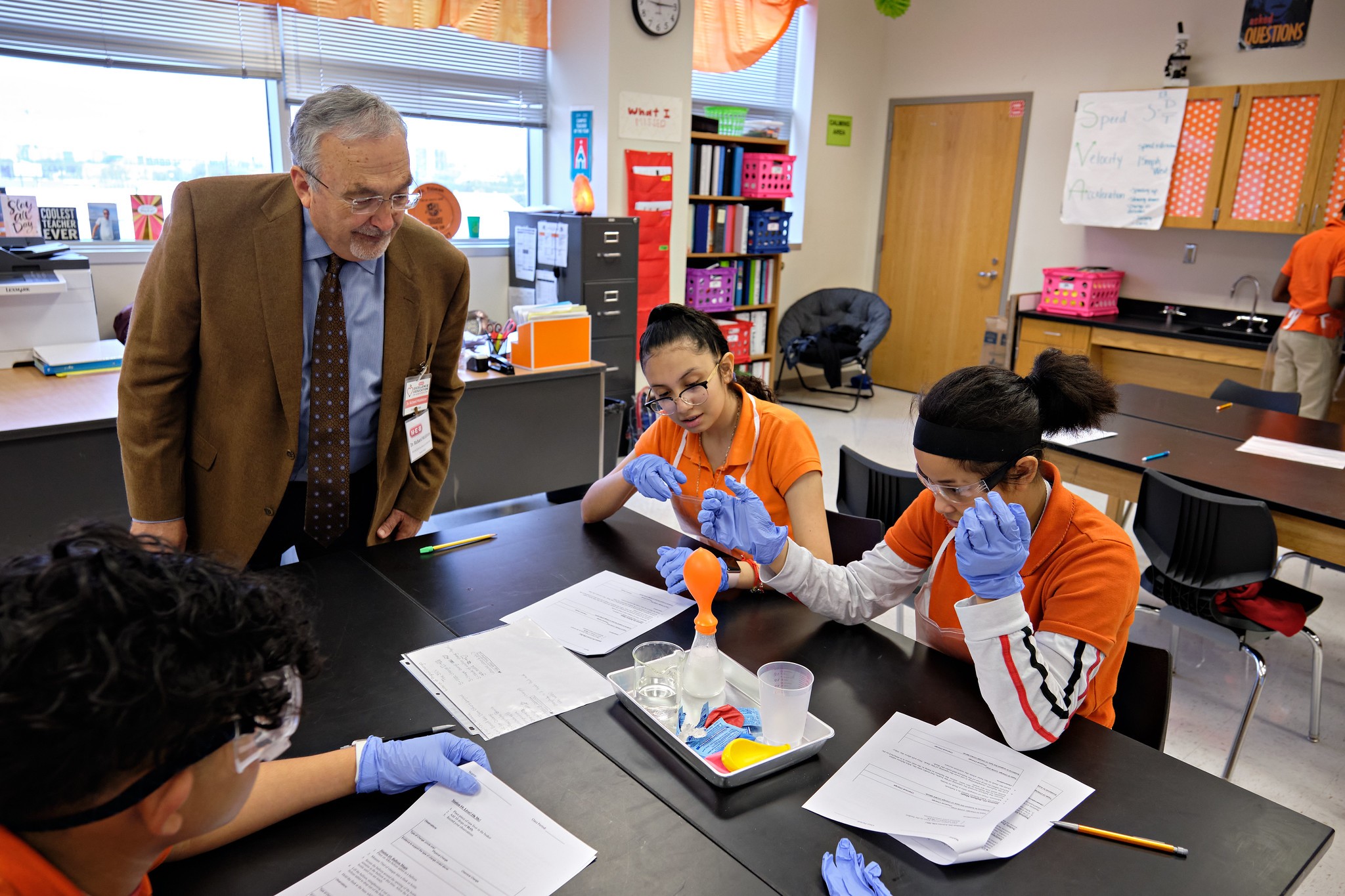 To determine overall statewide winners, a panel of judges visits each district, early childhood facility and school board, tours campuses and talks with administration, staff, parents and community members.
The judges tour a high-performing school and one low-performing campus in each district. Dallas ISD's schools are rated internally by the Local Accountability System (LAS). Each school falls into one of the following categories, based on its performance (from highest to lowest): Accomplished, Breakthrough, Competing, Developing and Focus.
The judges toured Emmett J. Conrad High School and Billy Earl Dade Middle School, which are categorized as Breakthrough and Developing, respectively.
The judges' first stop was Dade, where they observed a science lab, math classroom, social studies class and a fine-arts performance.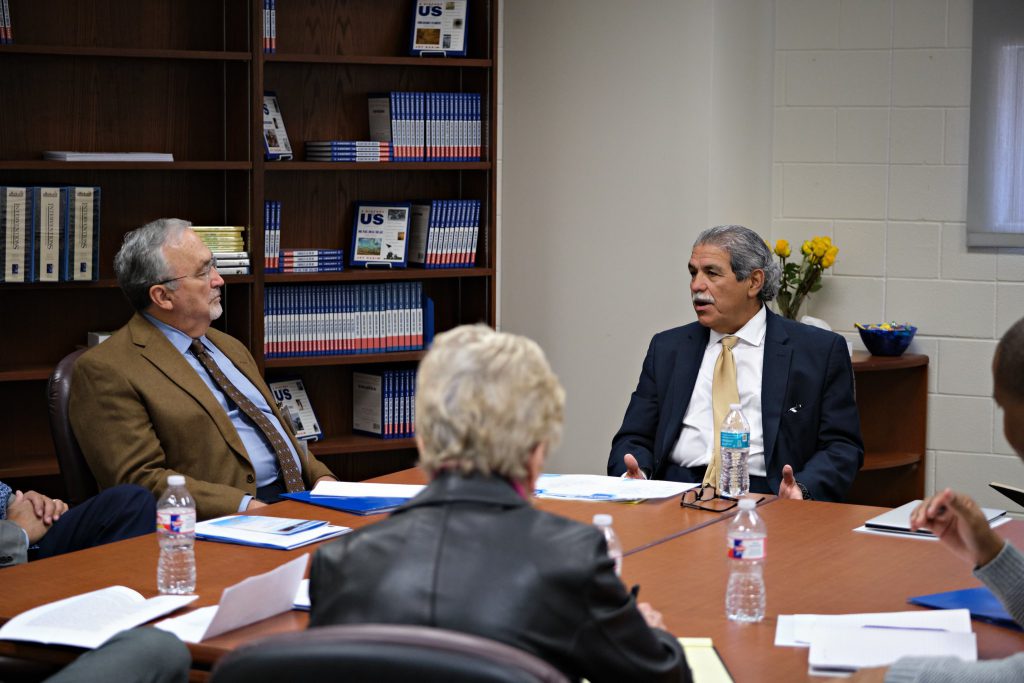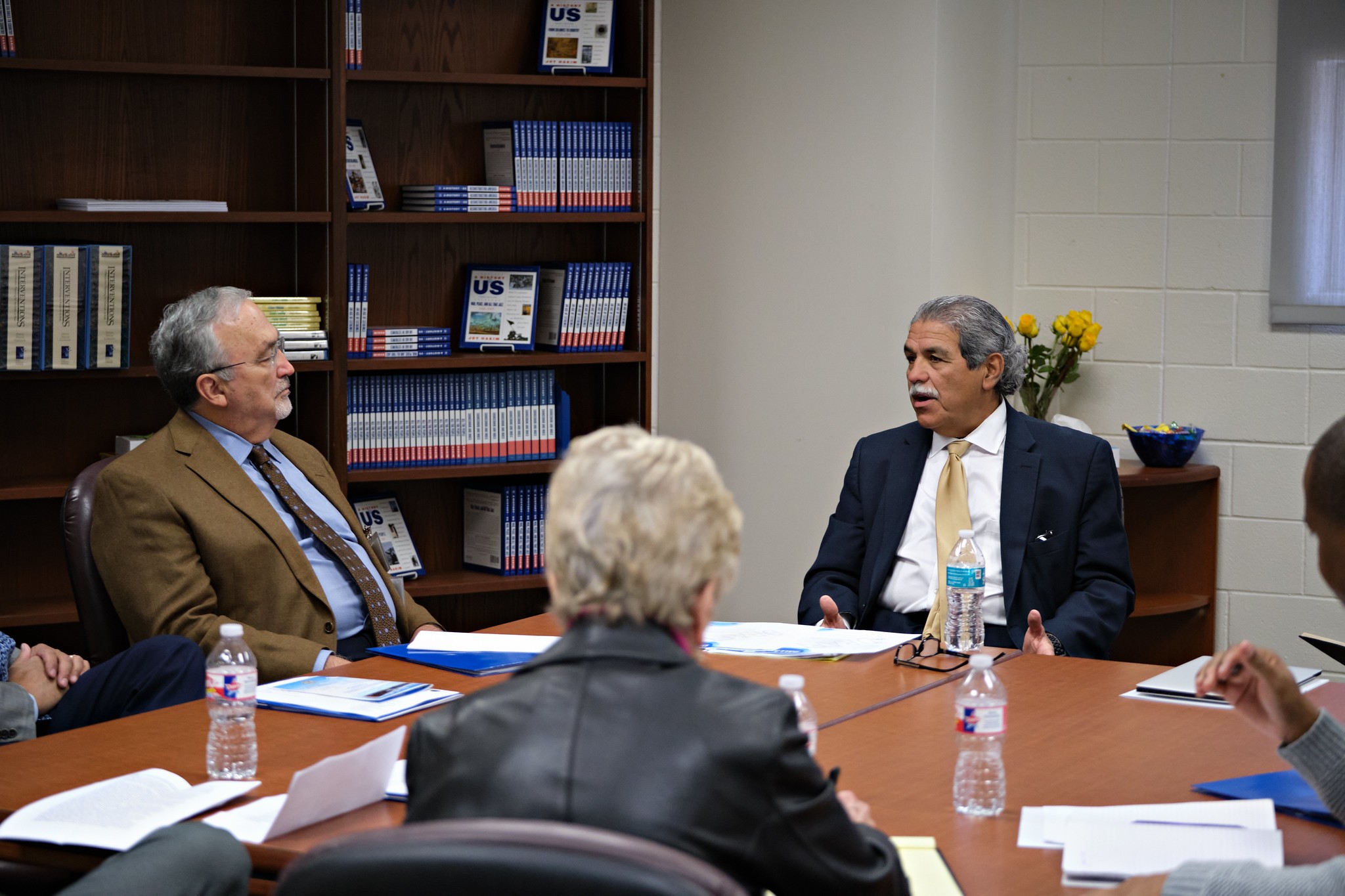 "I'm a leader who truly believes in leading with love and joy. Hopefully, as (the judges) walked into the classrooms, they could feel our climate and culture. We're actually ranked third in the whole district for Positive Climate and Culture, so hopefully they feel that joy as they're walking to our classes," Dade Principal Rockell Stewart said. "In Dade, our motto is 'Excellence is our Only Option,' and I think the judges are going to see that as well."
At Conrad, the judges visited classes in the school's H-TECH wing, where students can earn 60 college credit hours or an Associate of Applied Science, along with their high school diploma.
"It's easy to hear about it on the news, but to see it actually happening on the ground is a testament of what's happening across the board in our district," said Conrad Principal Temesghen Asmerom. "We're allocating the right resources in the right places, based on the demographic that we serve. And we are really humbled that we have the confidence of the superintendent to invite the guests in and trust us that we're doing and have been doing things right."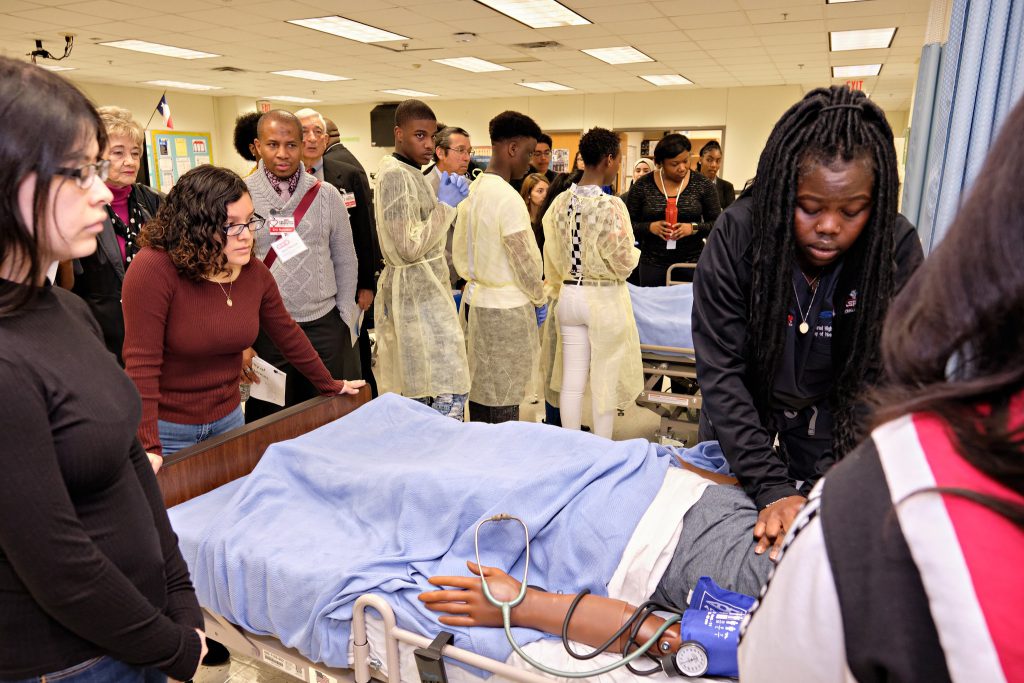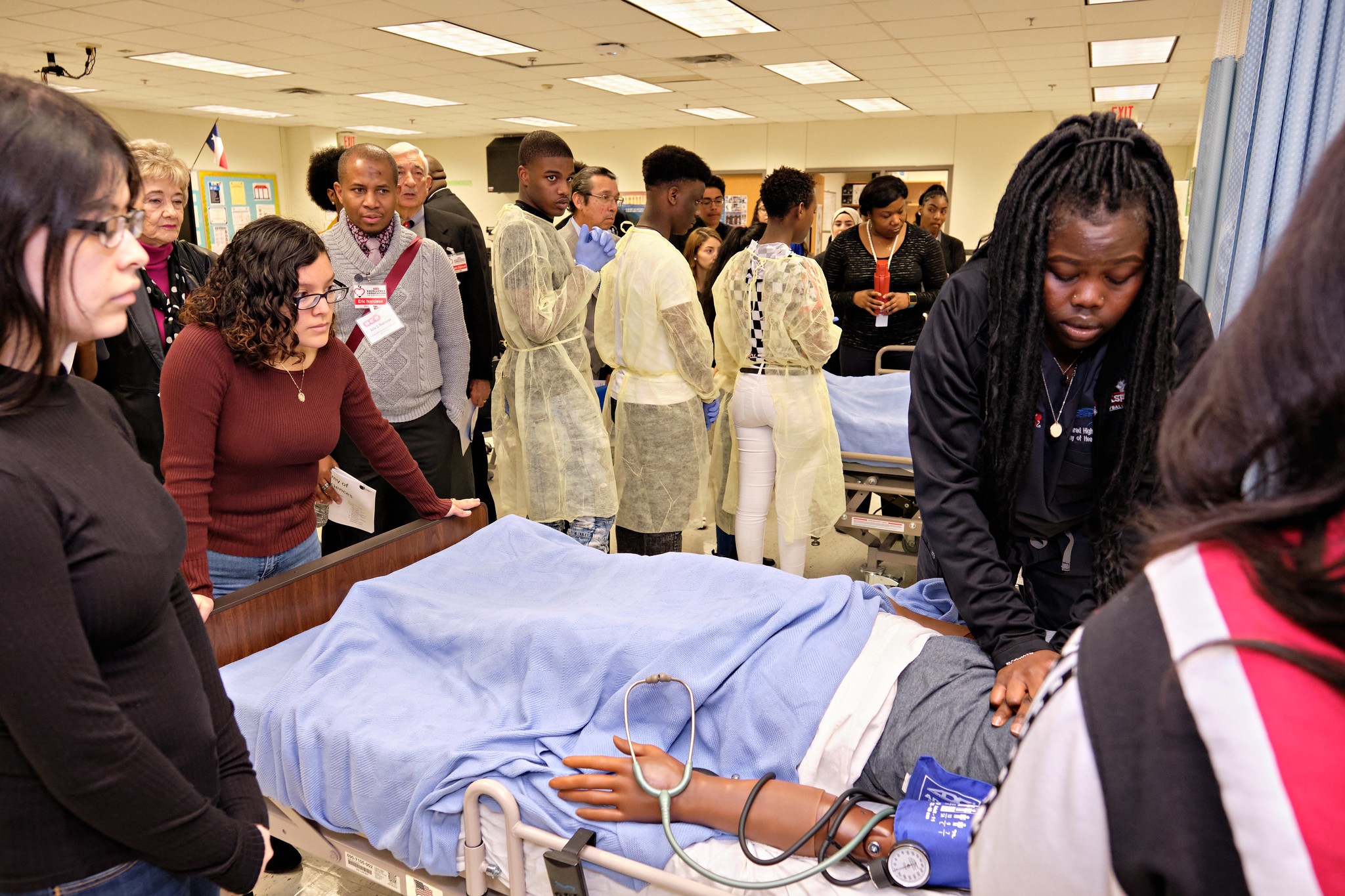 Winners will be announced at the 20th H‑E‑B Excellence in Education Awards ceremony on May 3 in San Antonio.
The winning large district will receive $100,000; the winning small district $50,000. An early childhood facility will receive $25,000. If selected, one or more school boards will receive up to a total of $25,000. Each finalist in the district and early childhood categories, as well as the five recognized school boards, will receive $5,000.