Dallas ISD's Human Capital Management Department invites all non-degreed professionals housed at the Linus D. Wright Administration Building to the Grow Your Own College Fair.
The event will take place on Wednesday, March 4 from 5:30–7:30 p.m. at the Administration Building on 9400 North Central Expressway.
Representatives from Dallas ISD Alternative Certification Teacher Program, Dallas County Community College District, Ana G. Mendez University, University of North Texas at Dallas, Texas Tech University, and TeachDFW will be onsite.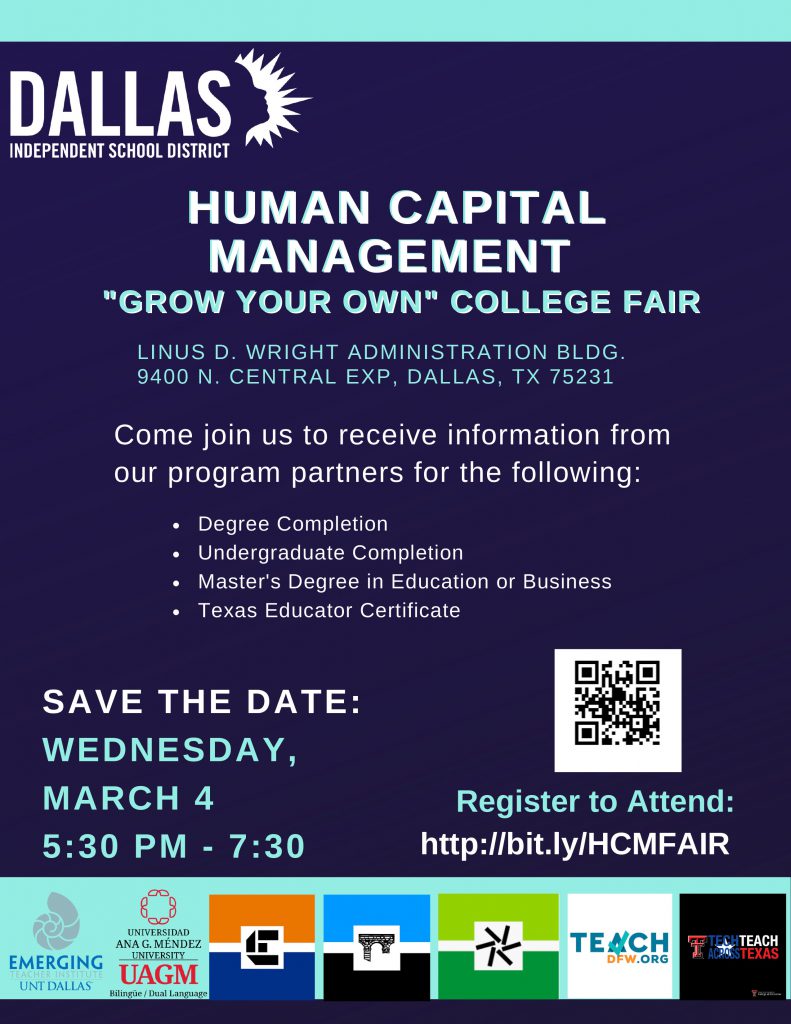 There will be discussions on the degree requirements to complete a bachelor's degree, how to earn a master's degree in education or business, and how to become a certified teacher in Texas, among other topics. University advisors will be onsite to discuss FAFSA, scholarships, and/or other financial aid options.
All people interested in attending are encouraged to bring several copies of their resume and their college transcripts. Attendees can register on their Eventbrite site.