As the Dallas ISD Police Department officer assigned to Thomas J. Rusk Middle School, Officer Walter Gunn believes that building relationships with students is the most vital part of this job.
Gunn maintains an open-door policy at Rusk Middle School, where he encourages students to talk to him about their issues inside and outside the classroom. When he walks the hallways during transition periods, he makes sure to shake the students' hands or give them high-fives, and he is constantly interacting with students whenever possible.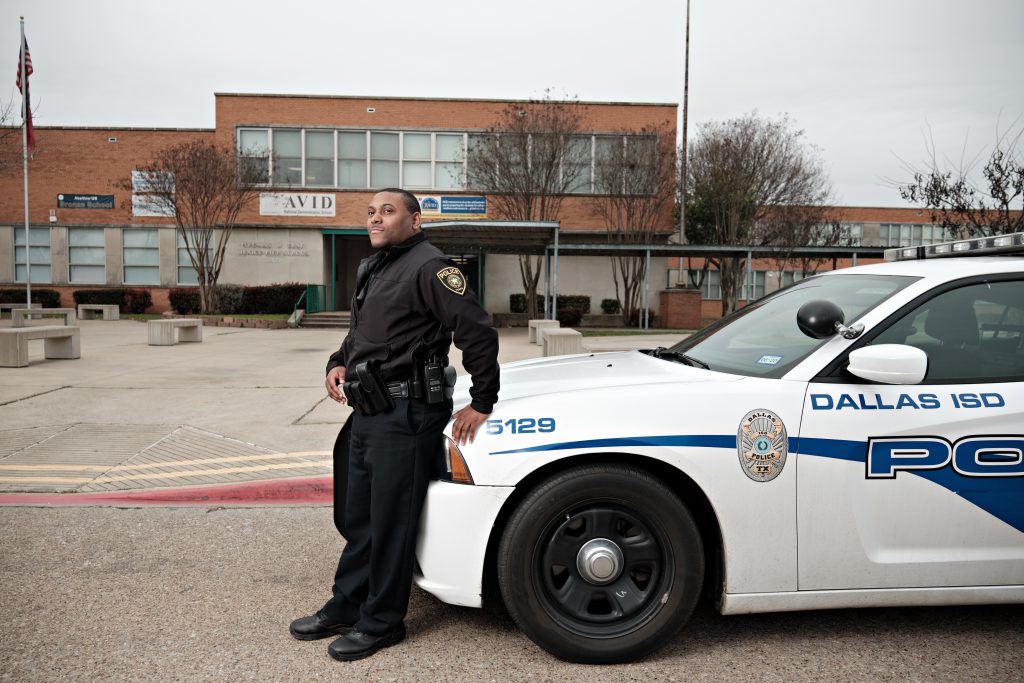 "If the students can trust you, they're able to connect with you. And if they trust you, they'll come to you for anything," Gunn said. "I let them know that I'm here for them, and that my job is to make sure that they're safe. Once they know that you're not after them, but instead looking for their wellbeing, they begin to trust you at that point."
The Dallas ISD Police Department selected Gunn–who served in the United States Army for eight years prior to joining the district in May 2019–as its inaugural Police Officer of the Month, a recognition that will spotlight excellence in the district's hardworking police force. Rusk Middle School Principal Juan Cordoba nominated Gunn for the recognition after watching the officer serve as a role model for all students.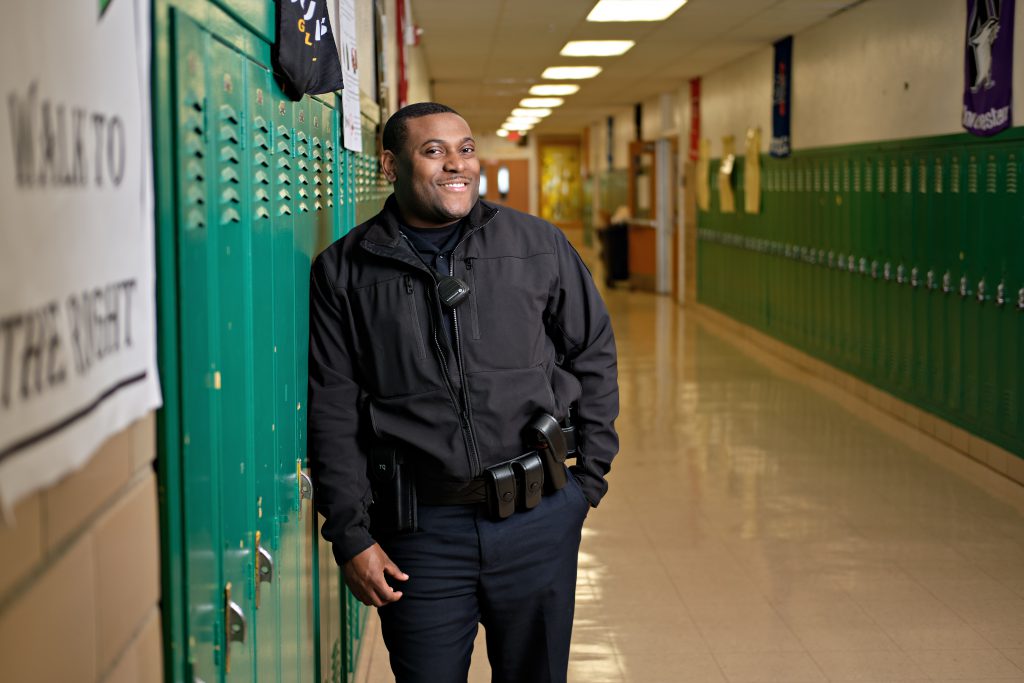 "Officer Gunn has demonstrated respect and has earned the respect of all members of the Rusk community, from the parents to the students and staff," Cordoba said. "His calm demeanor allows him to handle even the most challenging situations with poise. Regardless of the circumstances, he ensures that every person he communicates with maintains his or her dignity."