Two of 11 finalists have been named Dallas ISD 2019-2020 Teachers of the Year!
Eric Hale from David G. Burnet Elementary School is the Elementary Teacher of the Year and Katie Benningfield from the School for the Talented and Gifted in Pleasant Grove is the Secondary Teacher of the Year.
The winners were announced at a special reception on Jan. 22 where they were each presented with $5,000 checks from H-E-B/Central Market. Superintendent Michael Hinojosa and trustees thanked the two winners and nine other finalists for their incredible work every day supporting students.
See photos from the Jan. 22 event
In November, each campus celebrated their campus teacher of the year. From those 230 outstanding educators, 11 were selected as finalists for Dallas ISD Teacher of the Year.
Going 'above and beyond the call of duty'
"First off, I want to share this award with all the local champions that teach in Dallas ISD. The teachers that overlook the problems that the students have and see the promise," Hale said during his acceptance speech. "Many of our students just make it to school. And by avoiding the obstacles that they face on their way to my classroom, they're already winning. So I have to fight and I have to be the champion that they need me to be; the champion that I never had when I was in school."
Hale teaches Kinder and 1st grade. David G. Burnet Elementary School principal Sonia Loskot said that Hale not only has great results in all assessment areas, but he goes above and beyond the call of duty.
"Mr. Hale does not say this, but every year since I've been a principal at Burnet, he sponsors a child and the whole family. He goes out and purchases gifts for the students. When he knows that a student has not had food, he steps up," Loskot said.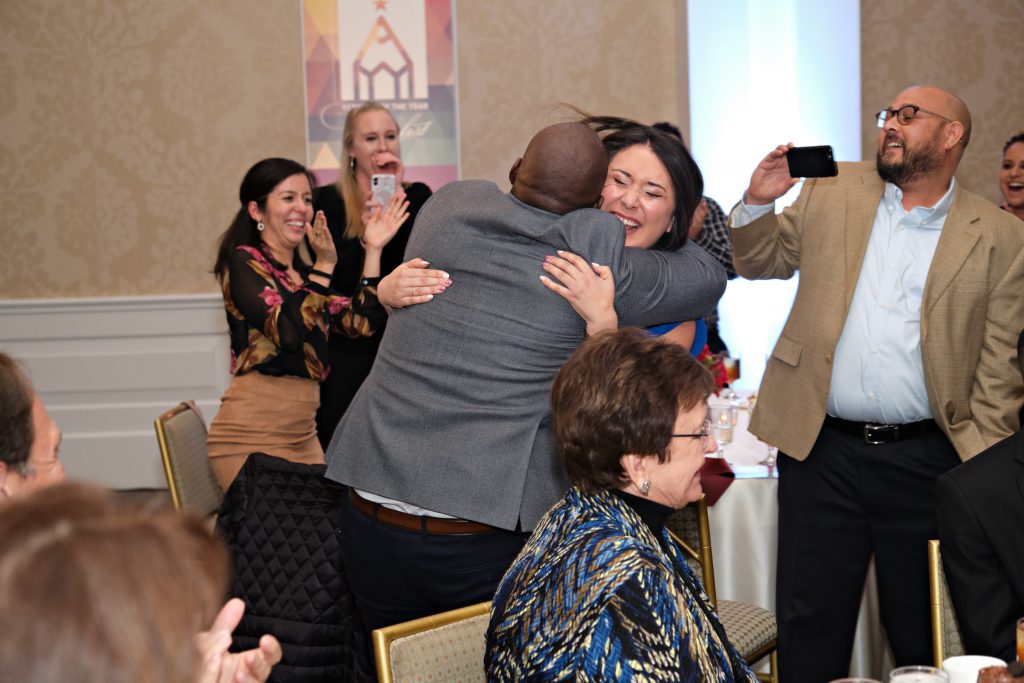 "It's not a surprise" that she truly stood out
"We all have teachers that inspired us to be great," Benningfield said. "School was always my place where I felt safe. So, if I get to do that every single day: make a place for my students where they want to be, and want to learn and push themselves, I know that I'm doing my job right."
Benningfield teaches 6th grade Pre-AP Math and Pre-AP Science. Ruby Ramirez, principal of the School for the Talented and Gifted in Pleasant Grove said that Benningfield stood out because she has a true passion for her students and her community.
"She not only exudes to the students in her classroom, but she does it in policy work. She does it at representing the campus at the teacher leadership level within the district. It's not a surprise to me that she's someone that truly, truly stood out," Ramirez said. "When you can find someone that's coming to your campus, wanting to be at your campus, wanting to make a change, that's all that you need to truly make your job that much better."