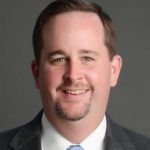 In celebration of School Board Recognition Month, we are spotlighting the nine dedicated unpaid volunteers who serve as Dallas ISD trustees.
Dustin Marshall in 2016 was elected to the Dallas ISD Board of Trustees, representing District 2, which includes parts of North and East Dallas.
Marshall also serves as CEO of Hazel's Hot Shot, an expedited freight and logistics company headquartered in Dallas. Marshall joined Hazel's in 2011 and has successfully tripled the size of the business while increasing profits by more than 1,000 percent.
Prior to serving as a Dallas ISD Trustee, Marshall served on the boards of Reading Partners North Texas, Uplift Education, Dallas After School, and Social Venture Partners Dallas. He also previously served on the Education Council of the Dallas Regional Chamber of Commerce, the Board of Directors for the Woodrow Wilson High School Community Foundation, and the Mayor's Poverty Task Force. Marshall is a member of Entrepreneurs for North Texas, a recipient of the Dallas Business Journal's "40-under-40" award, an alumnus of Leadership Dallas, and a finalist for the Dallas Foundation's "Good Works Under 40" award.
He resides in the Preston Hollow neighborhood of Dallas and is married to Denise. Together, they have four children: Lilianna, Jackson, Hailey, and Madelyn.
Go here to learn more about Marshall
Dallas ISD is celebrating School Board Recognition Month throughout January. Join in by using the hashtag #SchoolBoardMonth on social media.