Mecum Auctions, host of the world's largest collector car auctions, invited students from five Dallas ISD high schools to tour the auto show.
The exhibition and auction took place at the Kay Bailey Hutchison Convention Center in Dallas from Sept. 4–7. Mecum Auctions provided tickets to high school students in automotive programs at L.G. Pinkston, W. H. Adamson, H. Grady Spruce, Wilmer-Hutchins and Skyline high schools.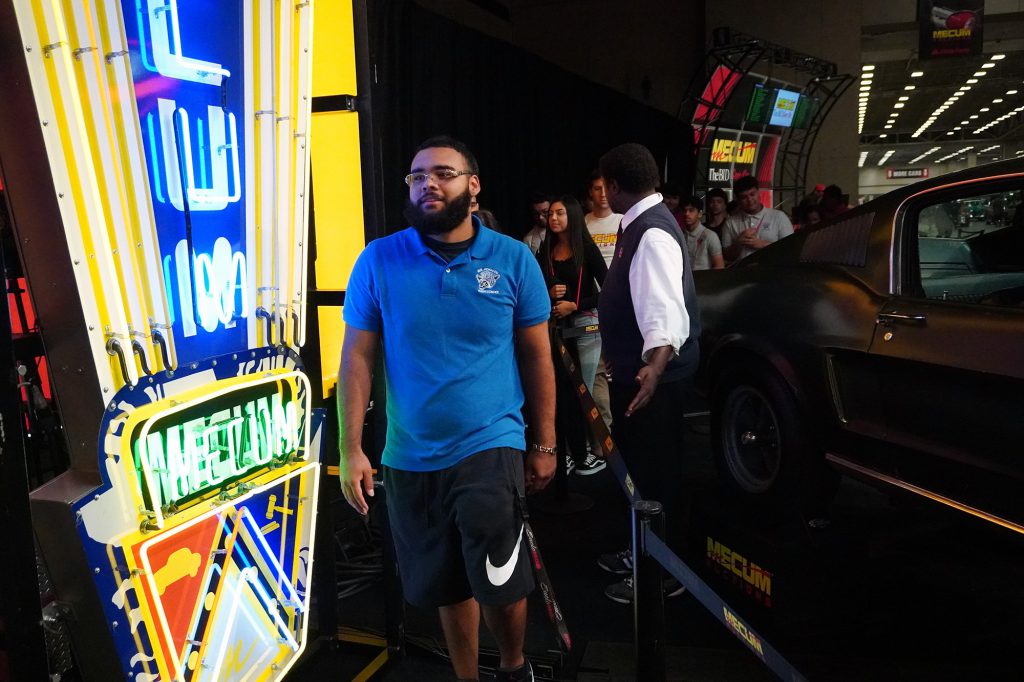 Mason Polasek was part of a group of 40 students who study automotive courses at Adamson. Cars have been his fascination since he was young. After graduation, he plans to join the U.S. Army, where he'll aim to become a diesel mechanic.
"When I was younger, I always used to flip through the channels and see different car shows and auctions on TV," Polasek said. "I used to think, 'That's what I want to go see when I'm older.' To come here today and do that is really a dream come true."
The floor of the convention center was packed with hundreds of collector and classic cars.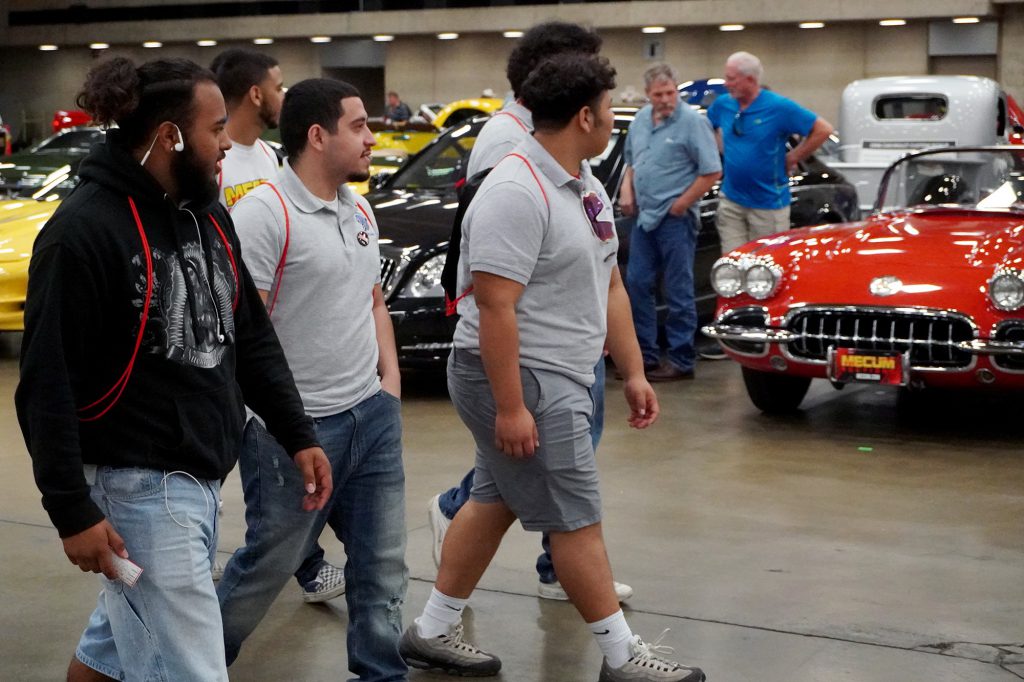 A tour guide walked the students through the exhibition and explained the auction process. Several vendors talked to the students about the steps of rebuilding a car to get it ready for the auction.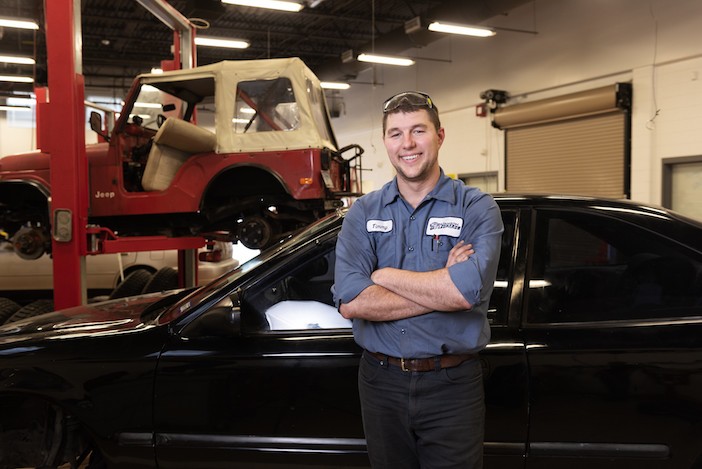 Timmy Martin teaches Automotive Basics and Advanced AutoTech at Adamson. He's been part of the high school's automotive program for almost eight years. On top of the excitement of seeing expensive cars, Martin said there are valuable lessons to learn at car shows.
"A lot of students come to us with a lot of misconceptions from television and movies about how this area or genre of the automotive industry operates," Martin said. "This brings a little bit of reality to that industry and gives the students access to the people that have actually done the work."
This is the fourth year that Mecum Auctions car show invited Dallas ISD students. The first year, 45 students from Adamson attended the event. This year, there were close to 200 students from five schools.
Andrew Xavier González's dream job is to work as a designer for Mitsubishi. As a student in Adamson's automotive program, Mecum was his first car show and he called it a learning experience.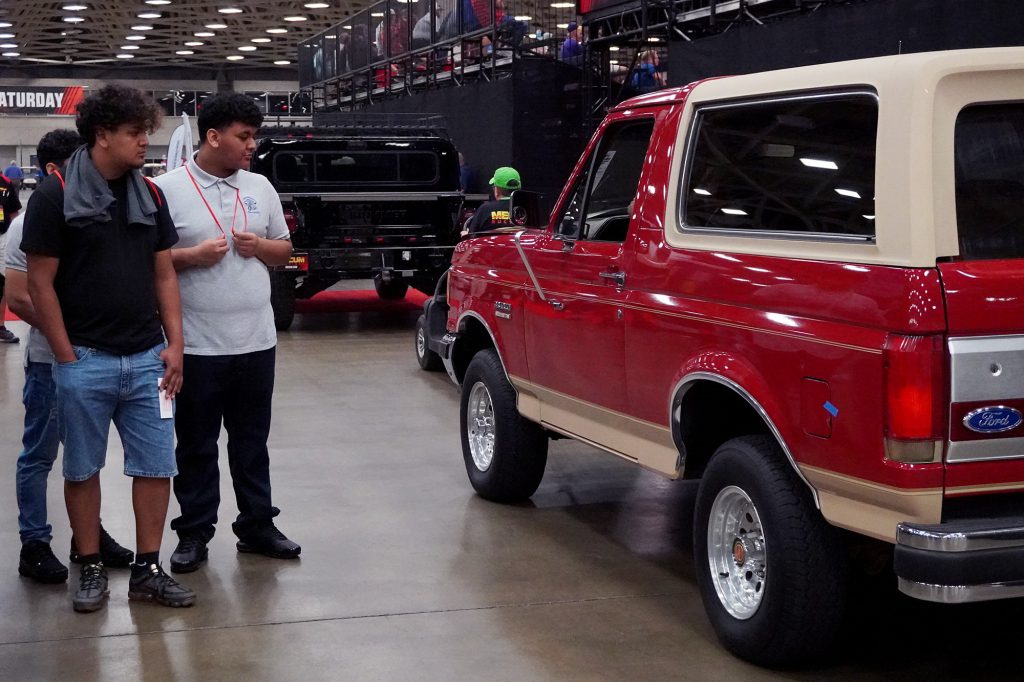 "When I'm at the auction, I'm able to see the cars, read information about them and meet the creators behind the car in person, rather than watching a YouTube video," González said. "I have a lot of questions about cars, and now that I'm here, seeing all these projects being sold, I can actually talk to the seller about what's the story behind it."
After graduating from Adamson High School in 2002 and excelling in the school's automotive tech program, Eric Vara found good work fixing suspensions, replacing brakes and installing audio systems.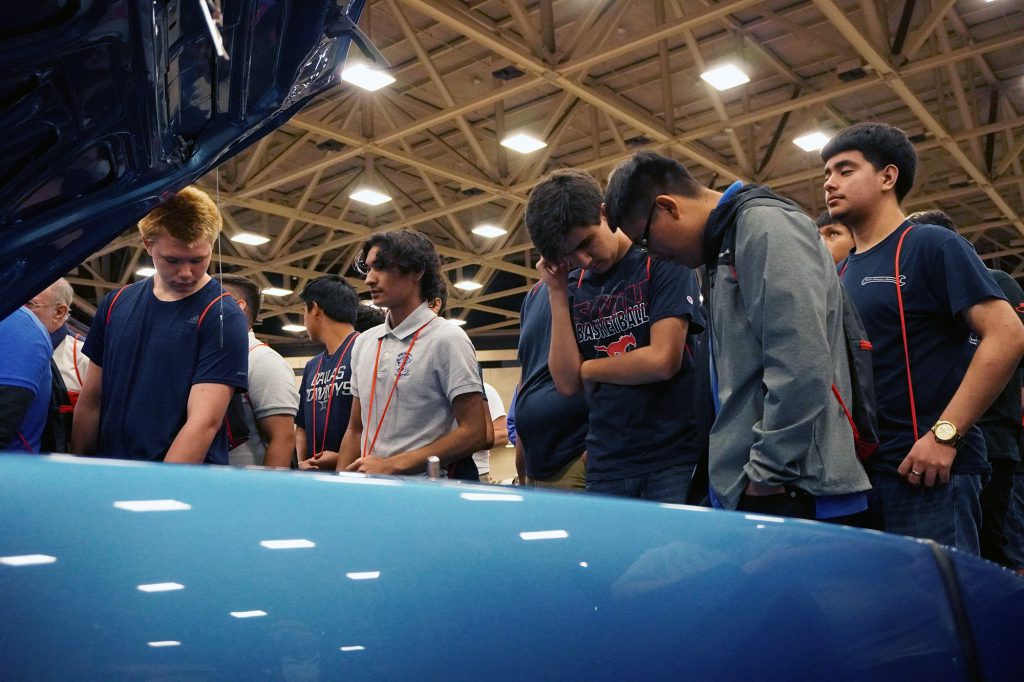 Vara this year returned home to Adamson as an automotive instructor, teaching at the exact same program that sparked his interest in cars almost two decades ago.
"It's my first year teaching and I'm enjoying it," Vara said. "Some of the students have some of the same questions that I had when I first started. Here at Adamson I was taught a lot of things that I didn't know anything about. I definitely see myself in some of these students."