A local attorney donated $50,000 to build a food pantry at Esperanza "Hope" Medrano Elementary School on Friday.
The Tracy Law Firm focuses on vehicle crashworthiness lawsuits. Its offices are near the Dallas Medical District, only two blocks away from Medrano.
Todd Tracy, the head attorney, wanted to do something for young residents of this neighborhood. He contacted Principal Mario Mondragón, who suggested building a food pantry at the school to support the families with limited financial resources.
"Children are precious," Tracy said. "They're our future! And many of them are going to do great things. But you need to have a full stomach so that you can learn."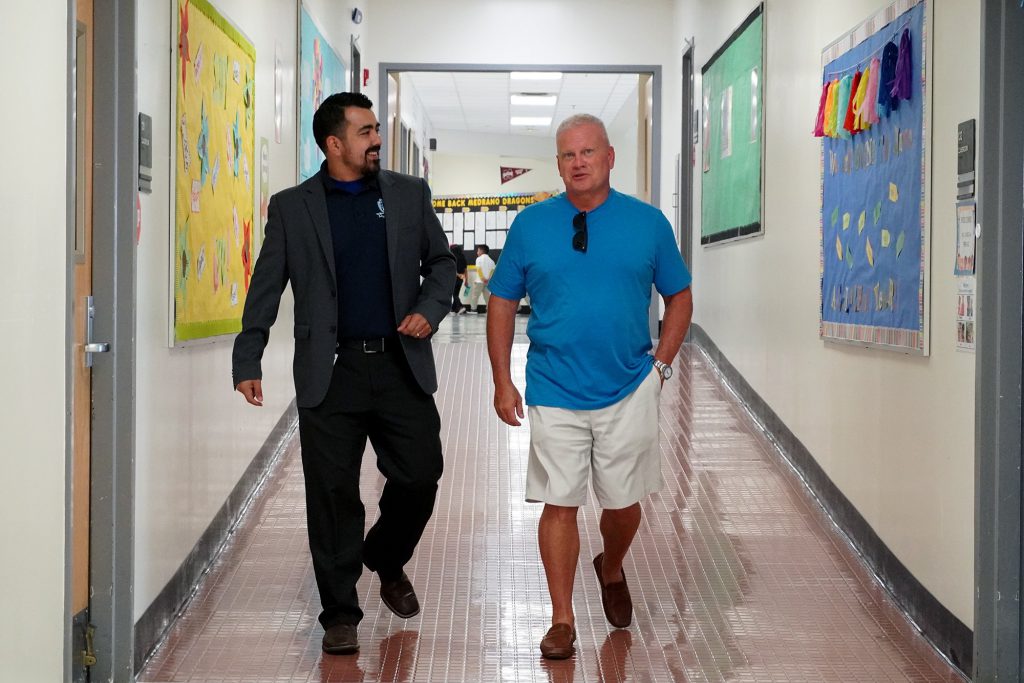 Tracy and Mondragon are in talks of using some of the funds to beautify parts of the school. The attorney is also hoping to build a new playground at Medrano in the future.
"Mr. Tracy simply reached out to us and told us that he wanted to contribute because he has noticed a need in this community," Mondragon said. "We serve a community with a wide variety of needs, and many of the families need food and additional resources. I'm thankful that he's there and that he wants to serve this community."
The donor hopes that other Dallas businessmen follow his footsteps and find ways to support the local schools.
"I hope that it's an idea that takes over in other schools in the area, because there are a lot of people around here with good hearts who would like to invest into the Dallas youth," Tracy said.