Dallas ISD has raised family income limits and is offering scholarships to expand the number of 3- and 4-year-olds eligible to attend pre-K at no cost.
The Dallas ISD Board of Trustees in June approved the pre-K scholarship program. Executives of the district's Racial Equity Office and Early Learning department told trustees the pre-K scholarship policy will help address structural racial inequities and bring the long-lasting benefits of prekindergarten to more families.
"It's to the advantage of our district and students to have as many students participate in our pre-K program as possible," said Leslie Williams, Racial Equity Office deputy chief. "We know the data shows that when our students participate in pre-K programs, they go on to significantly greater success in the following years."
The State of Texas has six eligibility requirements for families to qualify for free pre-K. The district's new scholarship policy opens up three additional ways families can qualify for free pre-K in Dallas ISD:
Families may meet eligibility requirements based on historical and current academic needs as identified in Dallas ISD performance data.
Families may also meet the new income guidelines: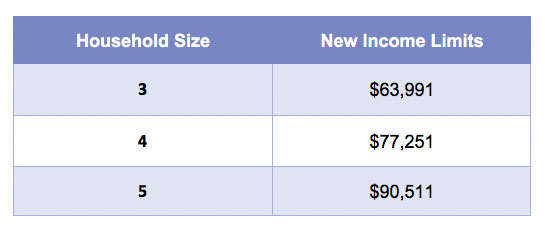 Families of all races and ethnicities may request that their 3- or 4-year-old be tested for English proficiency.
Early Learning Executive Director Derek Little said district leaders will review the data annually to gauge the success of the pre-K scholarship policy and make adjustments as needed. It's anticipated that at least 200 students will benefit from the scholarship program in the coming school year.
"Data shows that Dallas ISD pre-K provides meaningful, lasting impact to our students," Little said. "We are thankful to trustees for approving this policy change to expand access to pre-K and help close the achievement gap for our students."
For more information or to apply, visit www.prekdallas.org, or call (214) 932-7735.