It's a Monday morning at Dan D. Rogers Elementary School, and screams of delight are coming from the school's playground.
Students are swinging as high as possible, while other classmates zoom down a slide.
Thanks to a partnership with the Dallas Park and Recreation Department and Texas Trees Foundation, Rogers Elementary was one of five Dallas ISD schools located in a "park desert"–meaning there was no other park within a 10-minute walk– chosen to become a Cool School Community Park. The partnership brought a new playground, 90 trees and walking trail to the campus.
As part of the unique public-public-private partnership, families from the neighborhood can use the park when school is not in session. And for Rogers Elementary Principal Lisa Lovato, the park brings an extra benefit: further support for the school's focus on social and emotional learning.
"This provides for us spaces where students can self-regulate and self-manage," she said.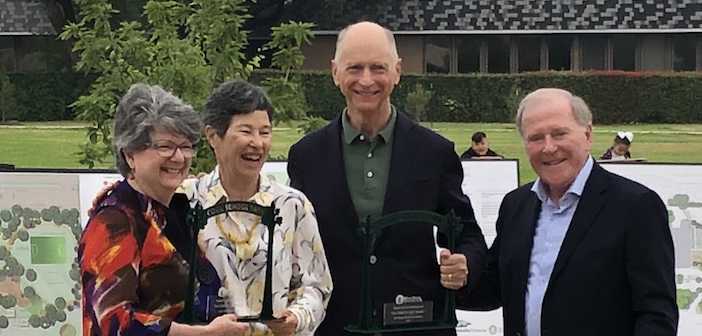 The other campuses that are home to Cool School Community Parks are:
S. S. Conner Elementary School
Tom C. Gooch Elementary School
C. A. Tatum Jr. Elementary School
Boude Storey Middle School
Meanwhile, the Texas Trees Foundation is looking to eventually bring dozens of new trees to every Dallas ISD elementary school.