An outstanding robotics team, a heroic coach and science teacher who helped save a child's life, and a group of student app creators headed to Washington D.C. were recognized by the board of trustees on April 25 for their outstanding accomplishments.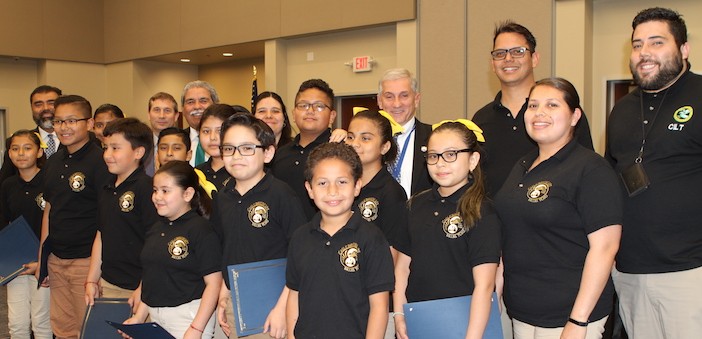 At the US Open National VEX Robotics Championship held in Iowa April 1-3, Casa View Elementary School won the Teamwork Champion Award, competing against 170 teams from all over the United States, Canada, and China. They were also one of the Dallas ISD robotics teams that recently traveled to the Amazon Robotics Fulfillment Center, picking up a $10,000 check to the STEM Department in the process.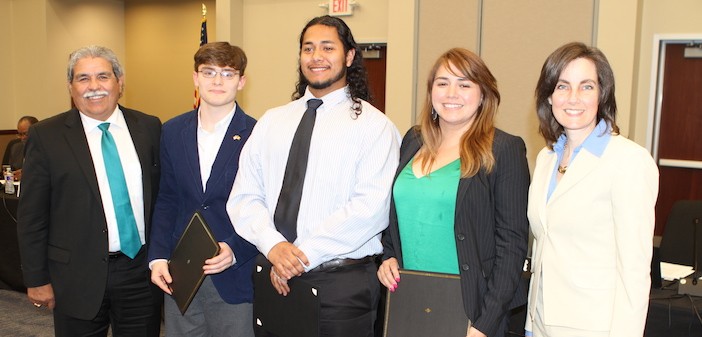 This group of Sunset High School students has been invited to Washington D.C. next month to showcase an app they created to members of congress and the tech community. The students earned the trip after the office of Representative Marc A. Veasey named them the winner of the Congressional App Challenge for Texas' 33rd Congressional District.
In January, a seventh-grade student at Dealey Montessori collapsed during PE class. With the quick actions of Coach Tamesha Connaughton and Eryn Davila, 911 was called and CPR was administered. The student's mother was told the school staff saved her daughter's life by keeping some blood flowing and oxygen to her brain. The doctors assured the student she could return to her normal life and do the things she did before, including sports.