"Recycling helps save the earth," says Matthew Rangel.
Rangel is a first-grade student at L. O. Donald Elementary School who, along with his peers from that grade, participates in the first-grade leadership academy with a focus in recycling. Students recycle everything from their school cafeteria food trays to water bottles from home, which they utilize in their class curriculum.
"We measure our growth with water bottles," said student Froilan Herrara.
While Froilan and some of his peers use water bottles to learn how tall they've grown, some of his classmates learn about inches by stacking cafeteria food trays.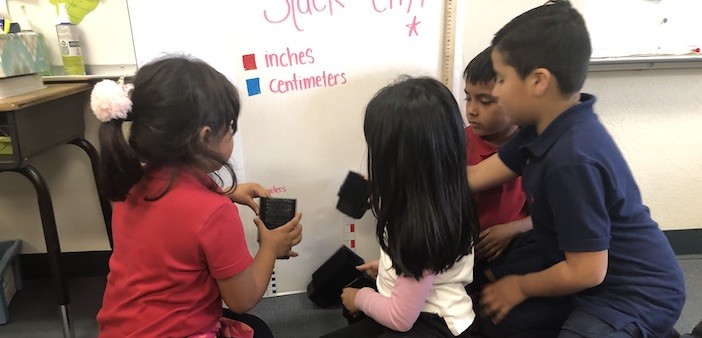 "This initiative has grown beyond my expectation," said teacher Kristin Taylor. "The students have really led this project with their heart as they've learned of the impact of recycling. Students have come up with the ideas and strategies to utilize all the recycling items. They're learning to count with water bottle caps, planting seeds in the bottles, among many other things."
Parents have also joined the recycling program and daily send items to school.
"At first parents thought we wanted garbage, but now they understand the importance of recycling," said Taylor.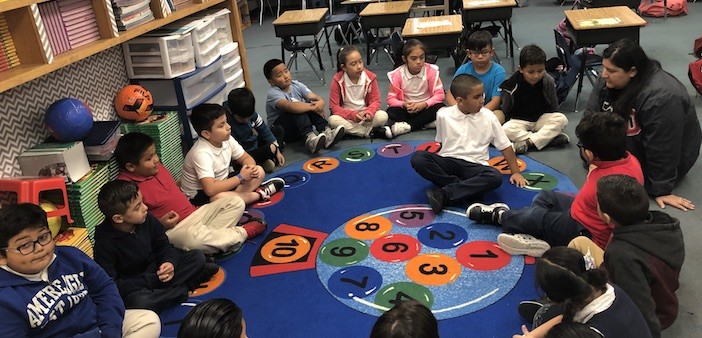 Students enhance their knowledge of recycling by reading books about its benefits. And they also understand they are contributing to saving trees and keeping water and the environment clean.
These are some of the learnings about recycling that first-grade students at L. O. Donald share about recycling during their class circle time.
Pepsi has rewarded the students for their recycling efforts with t-shirts celebrating their support for saving the world.