When the three Shaw sisters get home from Sunset High School, they are usually too tired to do much more than homework, eat and sleep.
The sisters—Cadie, Linda and Meghan–together are involved in 18 different sports and clubs at the high school throughout the year. They make up three of the starting five players on the girls' basketball team and compete together in cross country and track.
Meanwhile, the Sunset High School Football Team gave its 12th Man of the Year Award to the sisters for their support in filming football practices and games and providing water on the sidelines.
"When I was in middle school, I wasn't involved in anything and would get in some trouble," Linda Shaw said. "But now being involved in these different sports and playing with my sisters, I love school and am succeeding both on and off the court."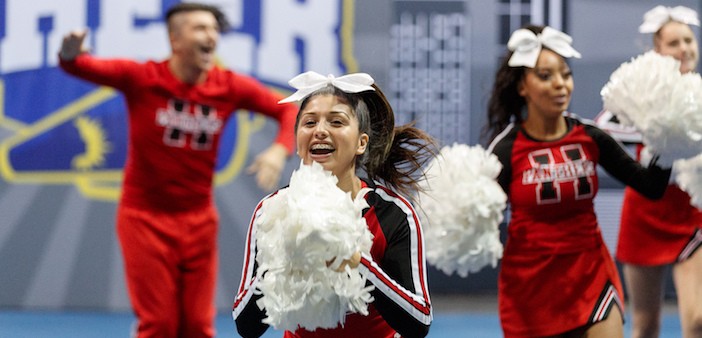 Dallas ISD is focused on boosting student participation in extracurricular activities because of the positive impact it has on students such as the Shaw sisters. The district is on track to meet its 2018–2019 goal of having 76 percent of students involved in at least one extracurricular activity.
Dallas ISD offers more than 100 extracurricular and after-school programs for students in pre-K through grade 12 at no cost. The activities are designed to meet the specific needs and interests of students and provide them with an opportunity of experiencing activities they might have access to otherwise.
"Research shows that extracurricular participation is positively associated with student academic success, increases in attendance, and aspirations for continuing education beyond high school," said Sherry West Christian, Dallas ISD Assistant Superintendent of Student Services. "Participation in extracurricular activities also promotes social growth by strengthening relationships and building self-confidence."
Back at Sunset High School, the Shaw sisters are reflecting before a game on why they love being involved in sports.
"For me, playing with Cadie and Linda makes us stronger as sisters and teammates," Meghan Shaw said. "We know we have each others' backs."