As a professor who has taught students about the African American experience for more than 40 years, Dr. W. Marvin Dulaney has seen first-hand how bringing a multicultural approach to history and social studies helps students see themselves in the curriculum.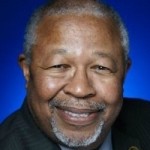 Dulaney's distinguished background made him an ideal member for Dallas ISD's new Multicultural Studies and History Advisory Council formed by the district's Racial Equity Office. As an advisory council member, Dulaney joins leaders from many Dallas multicultural institutions in helping guide Dallas ISD to develop multicultural studies, experiences and opportunities for all students and staff.
"I'm encouraged to see that Dallas ISD is looking to make sure all of its students from different cultures and races are represented and empowered," Dulaney said.
Dulaney was among the powerful voices at the Multicultural Studies and History Advisory Council meeting held Aug. 13 at the Pan African Connection, which is owned by Akwete Tyehimba, who is one of the advisory council members. At the meeting, the advisory council members discussed strategies for bringing a multicultural lens to a Dallas ISD History Hackathon—which was the brainchild of advisory council member Jerry Hawkins, executive director of Dallas Truth, Racial Healing and Transformation—as well as language for an African American History Class.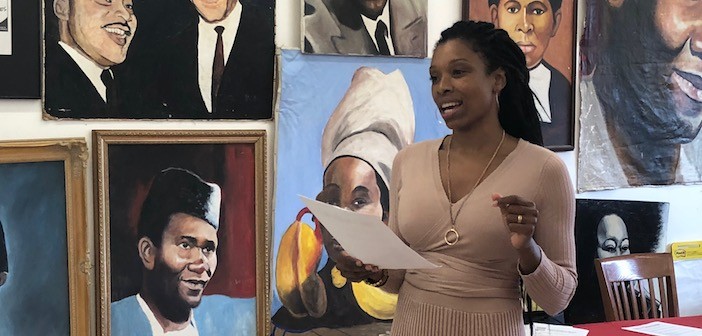 Jamila Thomas, director of the Dallas ISD Racial Equity Office, said the advisory council members bring invaluable resources and knowledge that can benefit Dallas ISD students.
"It's important to have the community voice at the table and make sure they are a formative part of the whole process," she said. "These multicultural leaders are living and breathing this on a daily basis, and they are eager to work together to bring out the various cultures we represent in Dallas ISD."
Dallas ISD formed the Racial Equity Office last school year to manage, implement and develop projects that align with a Racial, Socio-Economic, and Educational Equity resolution adopted by the Dallas ISD Board of Trustees in December 2017.
"I am excited about all of the various efforts to bring Dallas ISD's Racial Equity Office to life," said Leslie Williams, deputy chief of the Racial Equity Office. "This is powerful."