It's two weeks before the first day of school, and teachers at Edward Titche Elementary School are hanging up posters, setting up their classroom work stations and making to-do lists of the dozens of tasks that must happen before Aug. 20.
While this is a common scene at campuses across the district, there is extra celebration inside Titche Elementary. The school, which faced closure last year if it failed to meet state standards, is coming off some of the best academic gains in the state. Titche Elementary Principal Damien Stovall said the possibility of closure brought out the best in the staff and teachers, who were specifically brought in to turnaround the school.
"We came to Titche because we wanted to change the learning environment for our students," Stovall said. "We came together, knew the expectations, and bonded together to help our students excel."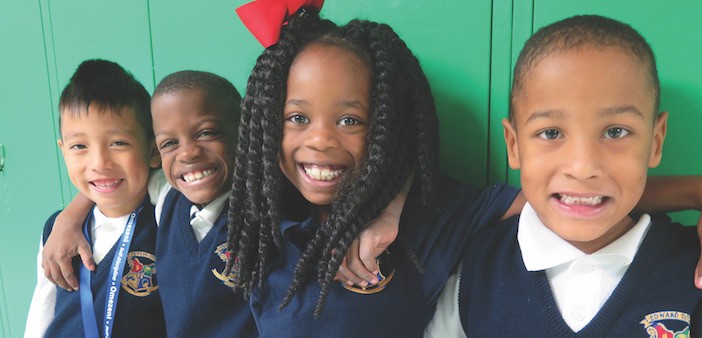 Titche Elementary is part of the Accelerating Campus Excellence (ACE) Initiative, which incentivizes high-performing teachers and campus leaders to voluntarily work at the lowest-performing schools. Dallas ISD launched the ACE program in 2016-2017 and, after significant student achievement gains at the schools, has expanded the initiative every year. Meanwhile, surrounding school districts such as Garland ISD and Richardson ISD have copied the ACE model to boost student achievement at their struggling schools.
"Mr. Stovall and his team are a great example of the ACE model, exemplifying high expectations with robust, strategic support," said Jolee Healey, the Dallas ISD assistant superintendent overseeing the ACE program. "This winning combination helps ensure our students who need the most get the best."
Back at Titche Elementary, parents are coming to the school to enroll their children and catch up with teachers and campus leaders.
"Parents come in and give us hugs after they see how much their students are growing," Stovall said. "I always say, 'If you get students to believe in themselves, they can do anything.'"