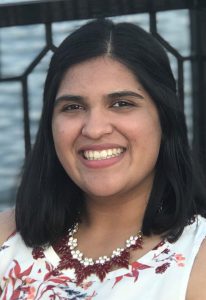 Last year, Saumya Rawat founded IT Empowerment for Her, an organization that offers camps and workshops for young girls to give them hands-on experience in science, technology, engineering and mathematics (STEM) activities, Information Technology and Computer Science.
Her work drew national attention, as she was awarded the 2017 National Award for Aspirations in Computing and also the 2017 SWENext Global Innovator Award. She also won a Technology Stars of the Future award from the National Center for Women & Informational Technology.
Rawat, now a senior at Dallas ISD's School of Science and Engineering, is in her second year of offering the events for middle-school girls. The project also fulfills a required "passion project" that students at the school must complete before graduation.
Her third offering of 2018 was on Feb. 17 and 18 at University of Texas at Dallas. The Weekend Robotics Immersion course taught participants how to program robots and make new like-minded friends, meet student and professional mentors and learn about STEM careers.