The Greater East Dallas Chamber of Commerce recently honored its Teachers of the Year, including two from Dallas ISD: Loretta Smith from W.H. Gaston Middle School and Chris Evetts from Woodrow Wilson High School.
The Teachers of the Year were celebrated at a luncheon on Nov. 14. Here's a little more information on these outstanding educators.
Chris Evetts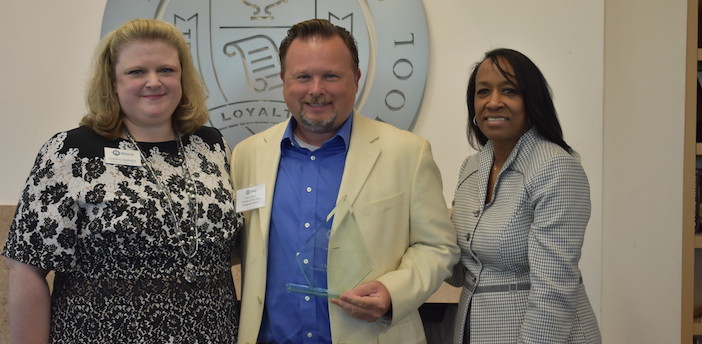 Seven Woodrow students nominated Chris Evetts for teacher of the year. As director of the Woodrow Wilson High School band, he has built the band program from about 10 students to more than 100 students.
The Woodrow band plays everything from football games and homecoming parades to nursing homes and the Rec Center to entertain Hurricane Harvey evacuees. Evetts also leads an annual fundraiser at the Granada Theatre to raise money for the band.
Loretta Smith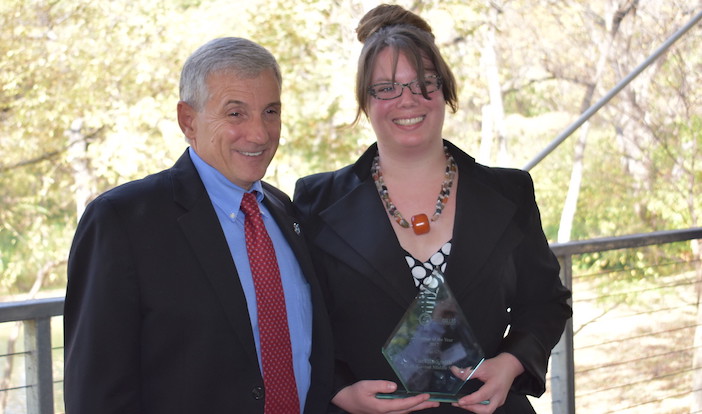 Loretta Smith takes on a variety of tasks at W.H. Gaston Middle School. She participates in home visits with her students to address their needs; is a coach for Destination Imagination, UIL Academics and Pentathlon; leads professional development for the whole staff and serves as the campus TEI expert; and helped in implementing a restorative practices program at the school.
From her nomination: "Mrs. Smith can relate in ways many others can't to our students, specifically the socioeconomically disadvantaged students, many of whom come from single parent or grandparent raised homes. She grew up with absent parents who ultimately gave up their legal rights as parents when she was three years old. Mrs. Smith is able to reach students who struggle the most to understand."