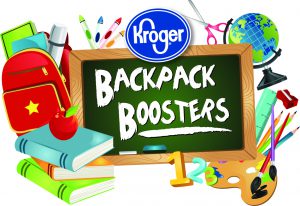 North Texas shoppers have one more day to contribute to the Dallas Backpack Boosters campaign at area Kroger stores. The collection ends Tuesday, Aug. 1.
There are two ways to help send school supplies to local students in need. Shoppers may donate $7, which pays for a pre-packaged Backpack Boosters school supply kit including pencils, markers, notebook paper and other classroom essentials. Shoppers may also donate $1, $3 or $5 at the register when they pay for their groceries.
Dallas ISD students will be among the 13 school districts receiving the donated supplies.
This year, the goal is to raise $500,000 to fund the donation of supplies to more than 71,000 students in the participating districts. In 2016, more than $475,924 was collected to benefit nearly 68,000 students.