Kimball High School's Second Annual Family Night on Nov. 17 was a huge success, with students, their families and faculty bonding together over dinner, games and giveaways.
The Knight Train Marching Band and special guest DeDe McGuire from K104 also made special appearances at the free event.
"The purpose of the event was to encourage family and community bonding, and it went better than anyone could have hoped," said Patricia Hudson, community liaison at Kimball. "We look forward to continuing this great tradition next year and beyond."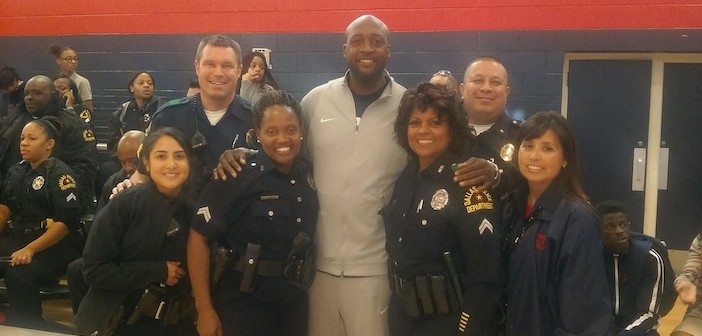 On the following day, Nov. 18, the Kimball Knights Boys Basketball Booster Club hosted a great event of basketball between Kimball faculty and the Dallas Police Department. The event was a fun time of friendly competition with music and prizes, as well as a time of community bonding.
Kimball's Coach Smith reached out to the community and law enforcement to help put on the event.